Back
Race Report – 2019 Mongol Derby Final Placings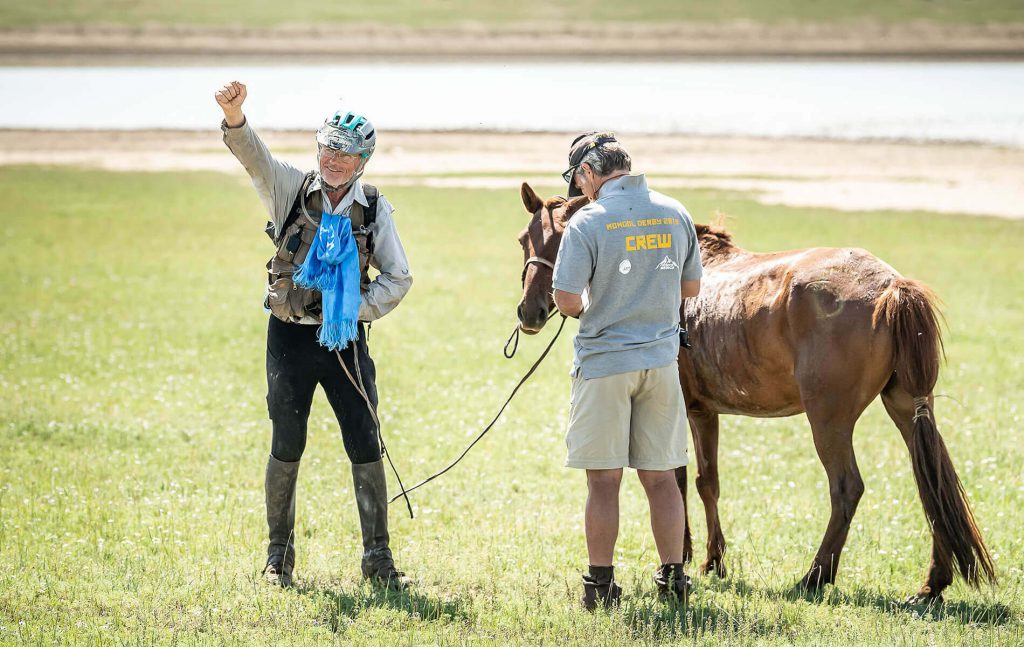 First Place – Today Bob Long from, Wyoming, USA made history the 70-year-old is the oldest person to cross the finish line of the Guinness world records "longest and toughest" horse race and he won it. Taking home first place.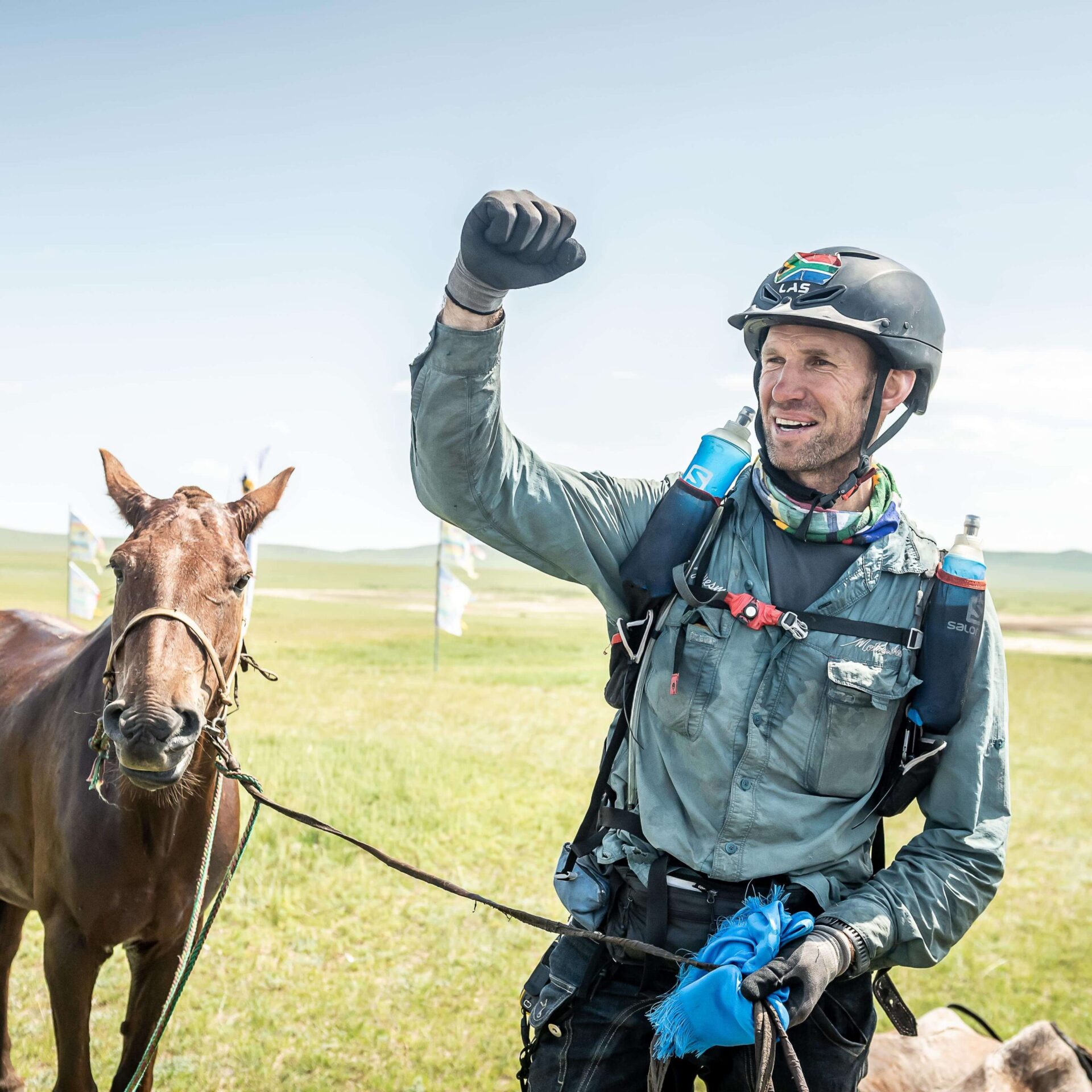 Second Place –  Wiesman Nel, Global endurance rider hailing from South Africa went from 26th on day 2, to picking Mongolia's most feisty steeds and using his famous horsemanship to 2nd place at the Mongol Derby finish line.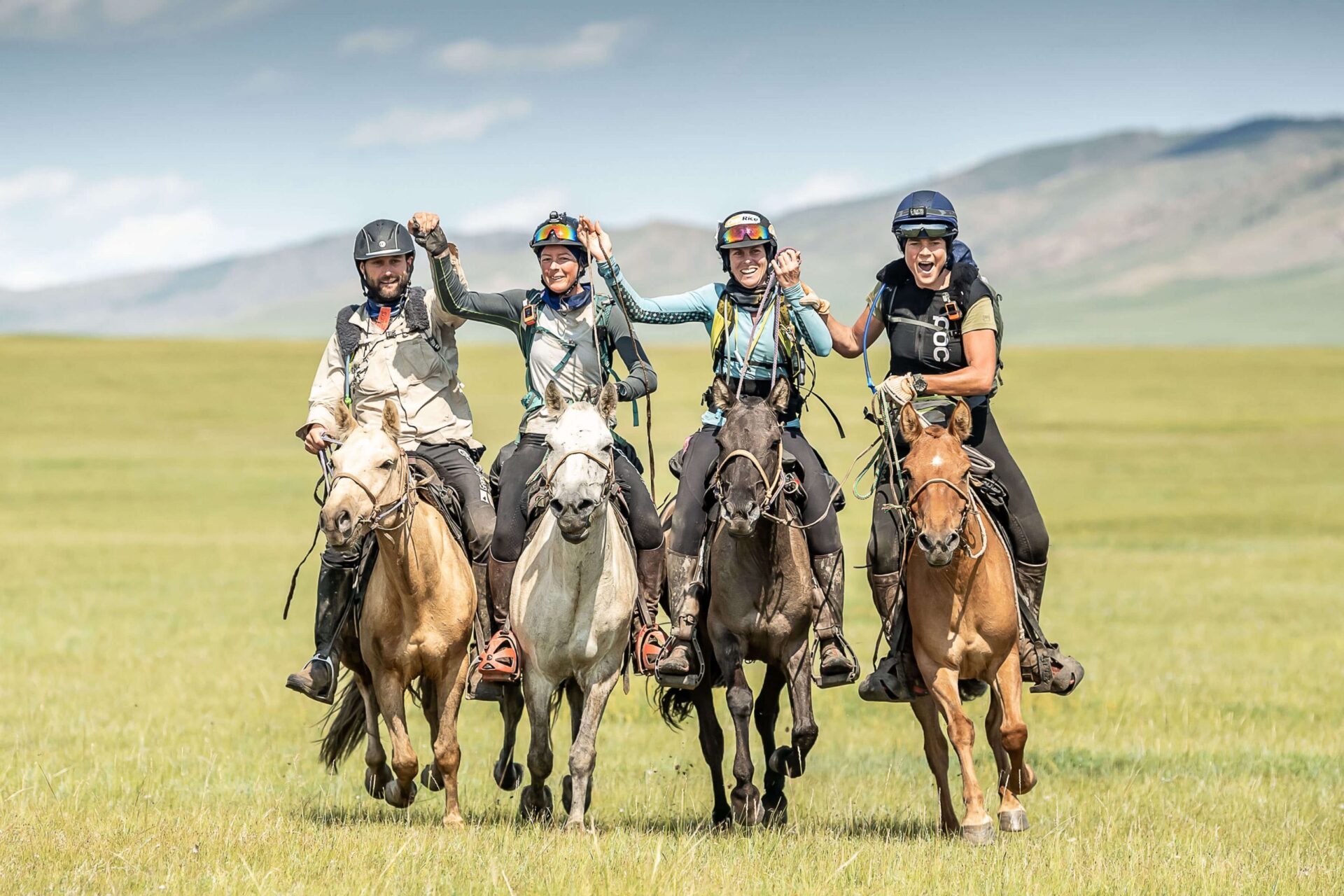 Third Place – Margreet Voermans, Jesse Byrne, Sarah Browne, and Justine Hales railed to stampede ( literally) joint 3rd place of the Mongol Derby.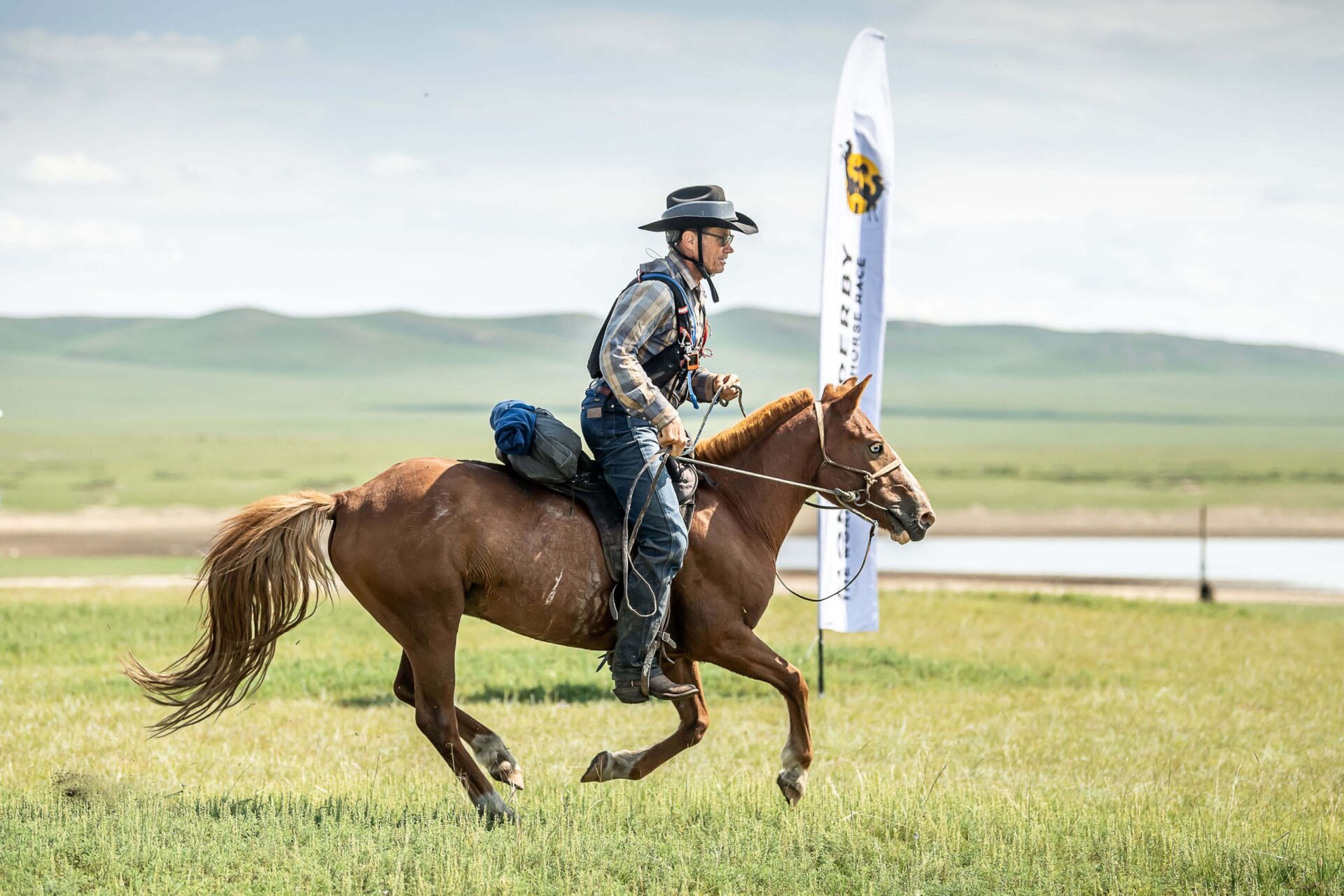 Seventh Place – Frank Winters clad in wrangler and Resistol helmet has spent the race impressing herders and being a loyal teammate. waiting for SCH while he sat a time penalty just as teammate SCH waited for him earlier in the race took 7th place in this years, Mongol Derby.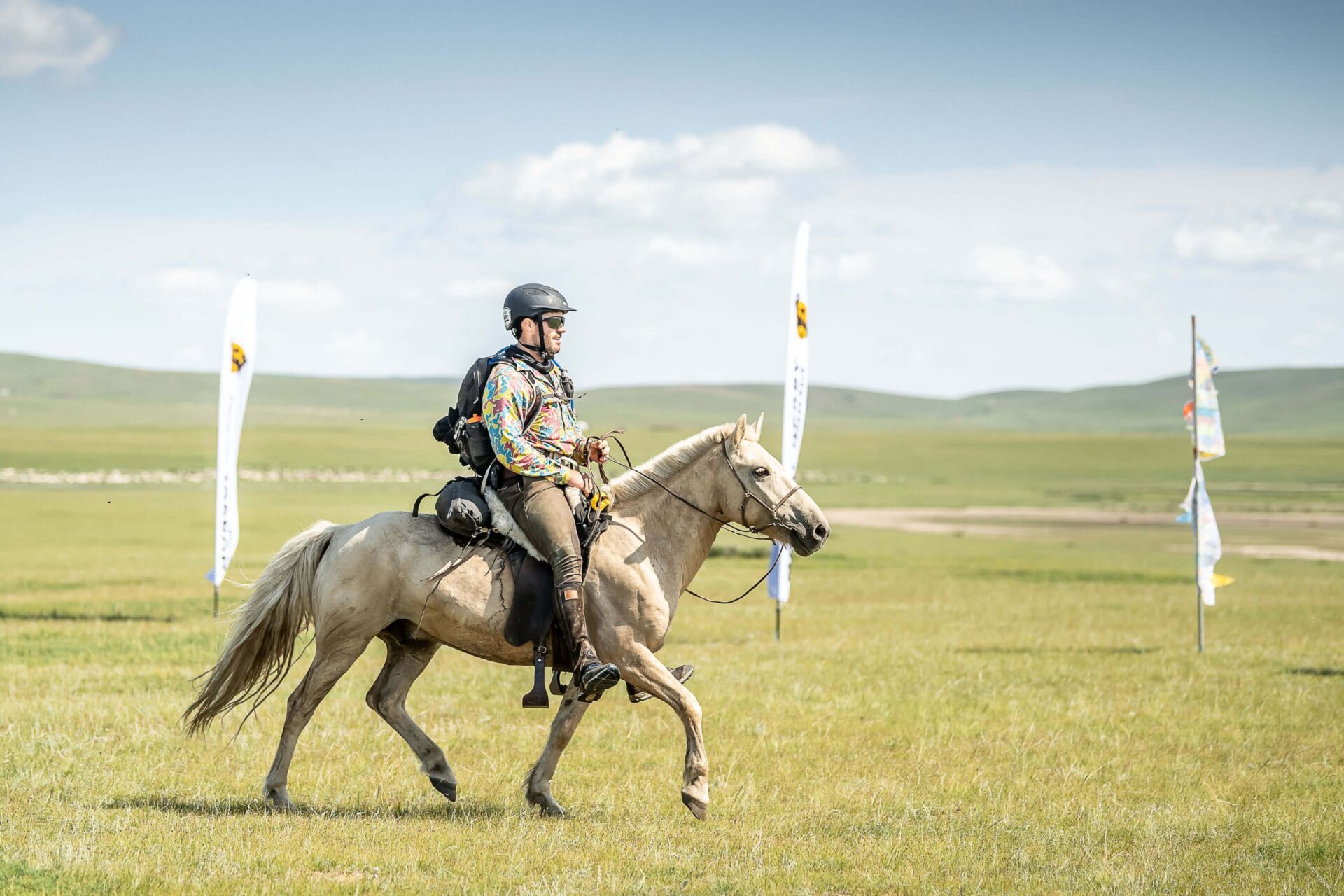 Eighth Place – Sam Chislom You may have spotted this Aussie's rider's boujee Hawian shirt blasting across the steppe. A shirt at first he was concerned would frighten the feral steeds. Today, busted ankle and all, he crossed the finish line sans stirrups and in 8th place.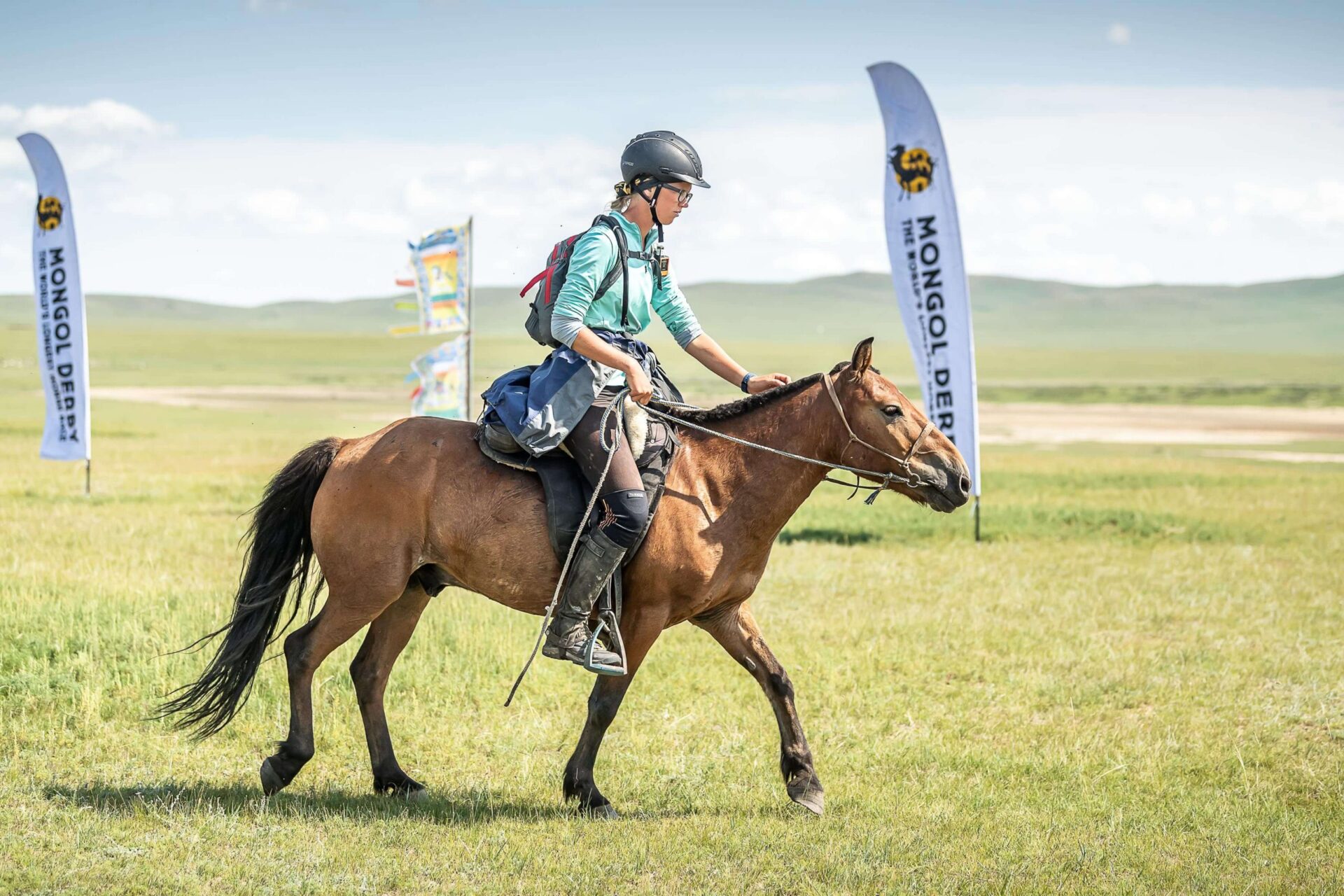 Ninth Place – Zsofia Homor clearly 1000km across the Mongolian steppe wasn't enough for this young Hungarian rider as once she crossed the finish line taking ninth place she decided to jump on her horse bareback and take it for a stroll around the lake.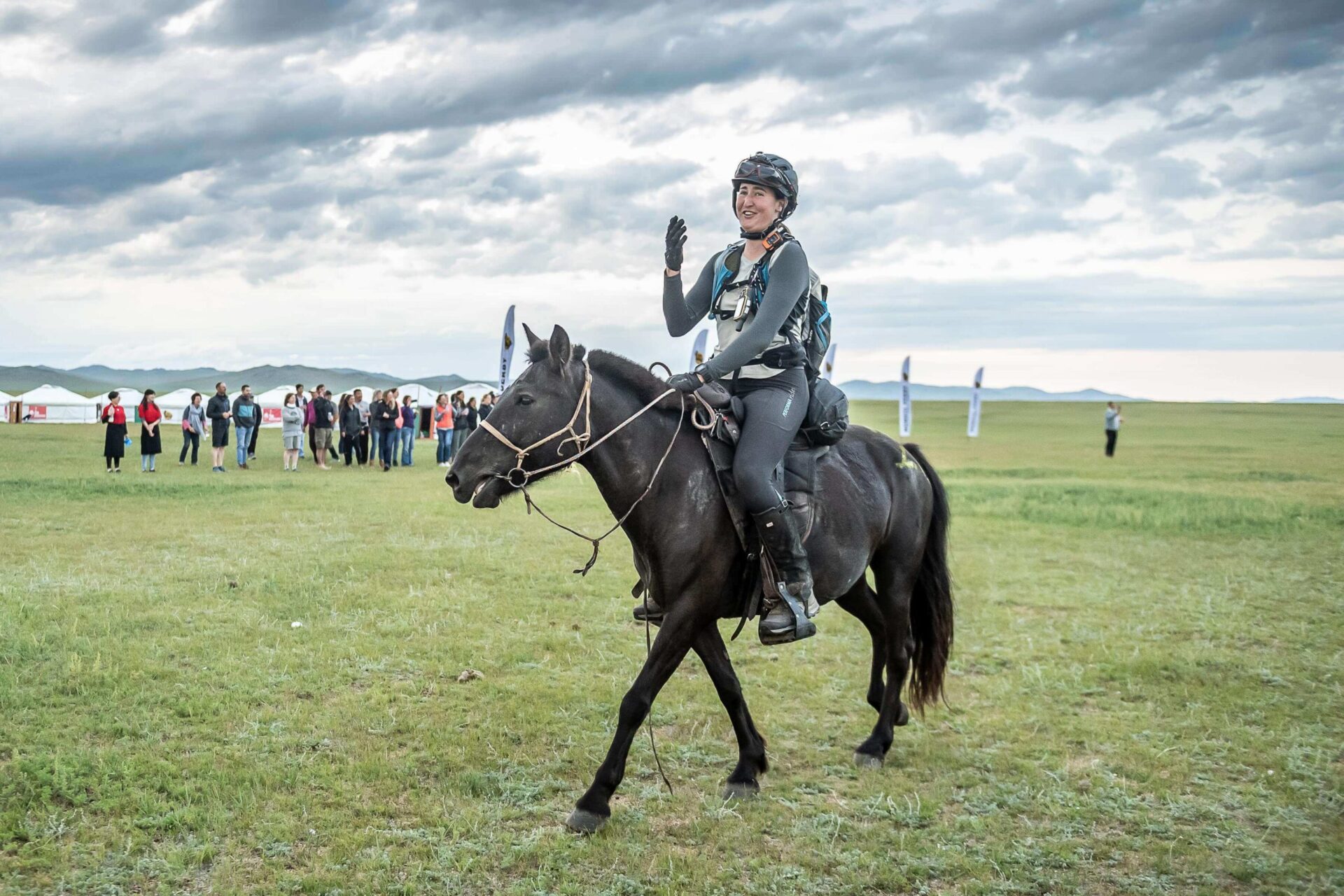 Tenth Place – Elise Stables our youngest derbist at only 19, crossed the finish line in 10th place.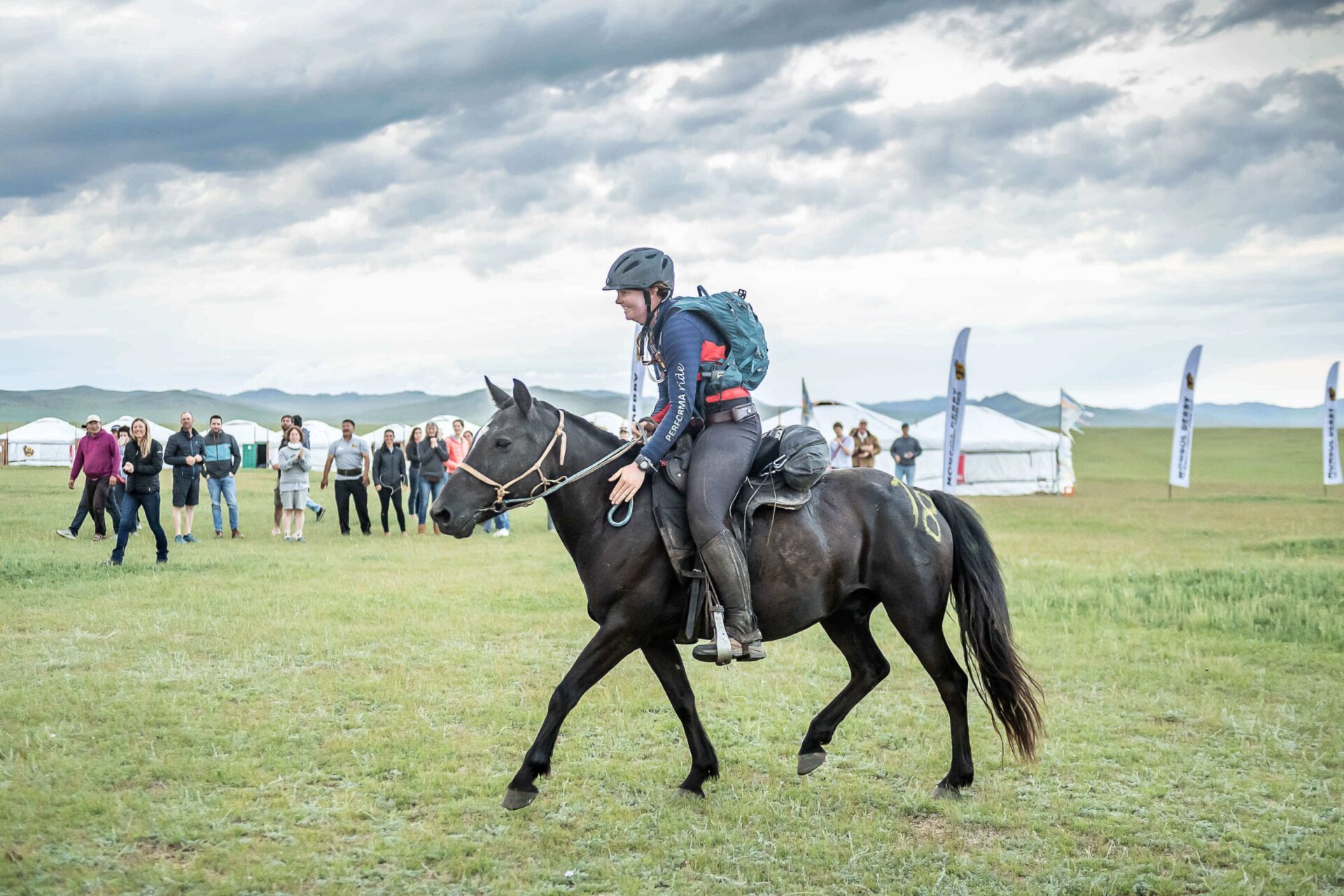 Eleventh Place – Lucinda Kyle Has ridden her fair share of feisty steeds throughout the Mongol Derby. You may remember one epic steed taking her for a dance and eventually close – line through the horse line. She cantered into eleventh place all smiles.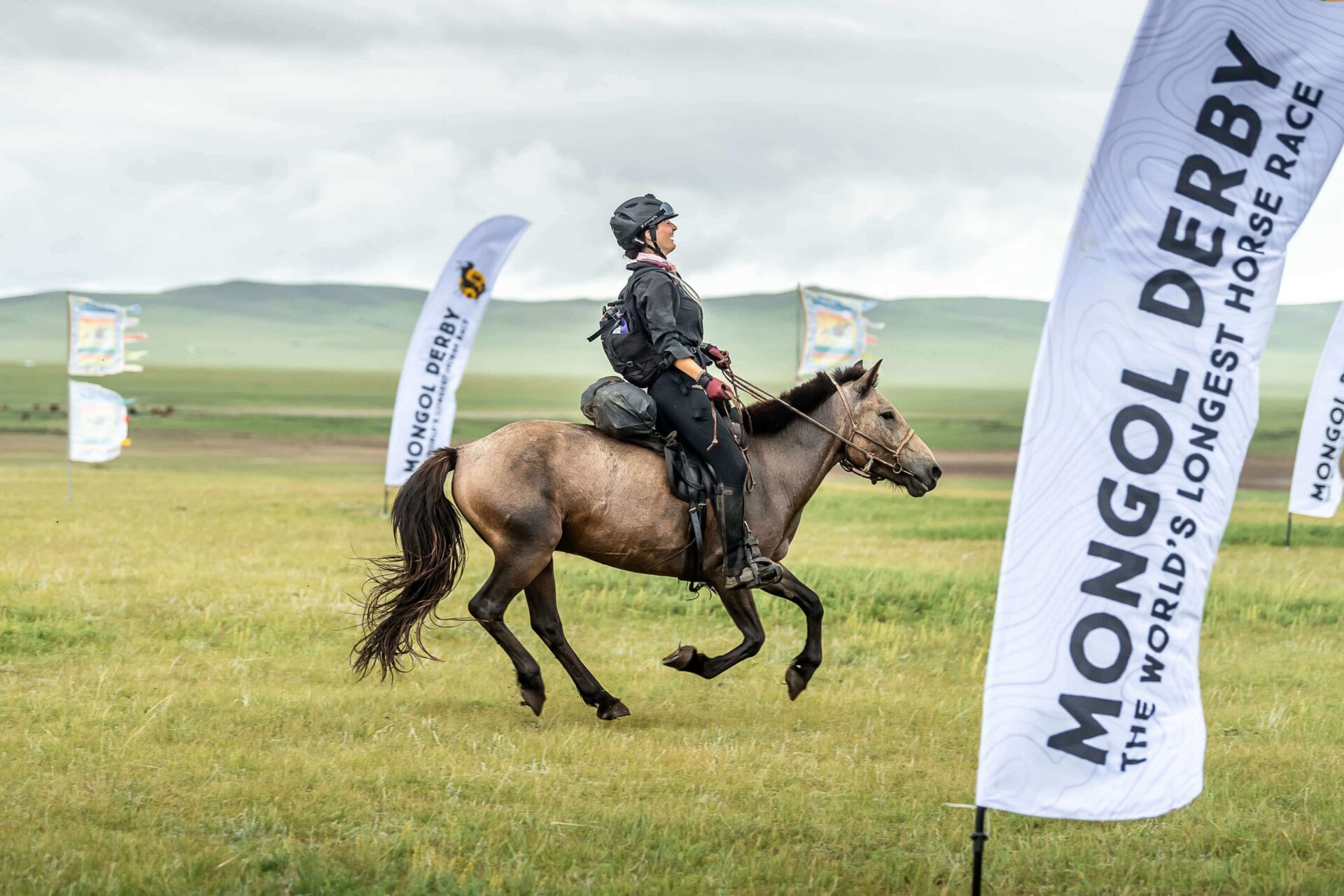 Twelfth Place –  Kelsey Elliott 's signature laugh could be heard across the steppe. She galloped in laughing as per usual right into 12th place.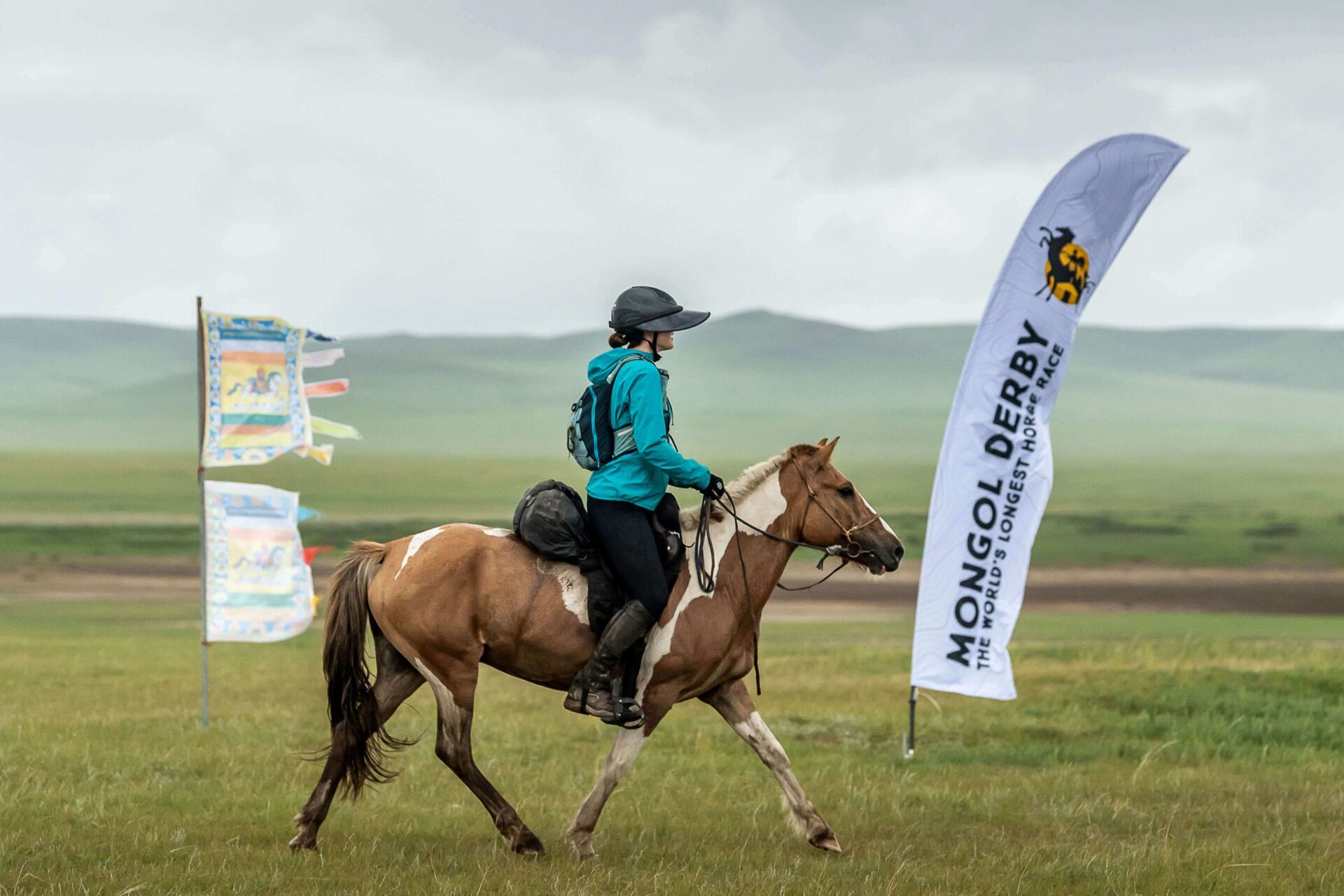 Thirteenth Place – Julia Conway has some epic tales of adventure over the last nine days, getting thrown from her stallion in-between stations, she is was never one to give up. She arrived in-to 13th place.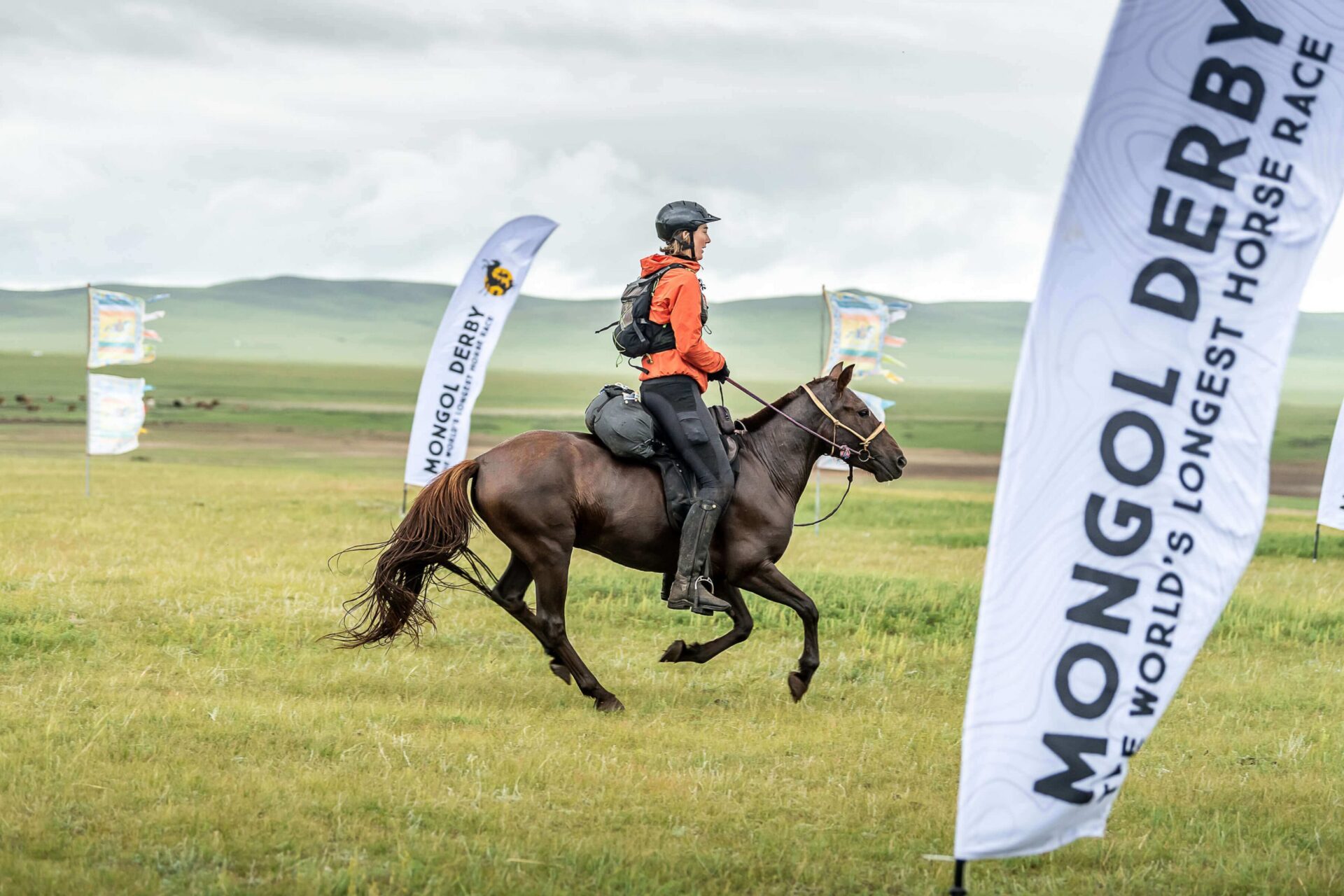 Fourteenth Place – Katie Angus chose the speediest of steeds and even through biblical weather used creative means to keep her tack clean. She bolted straight to the finish line into 14th place.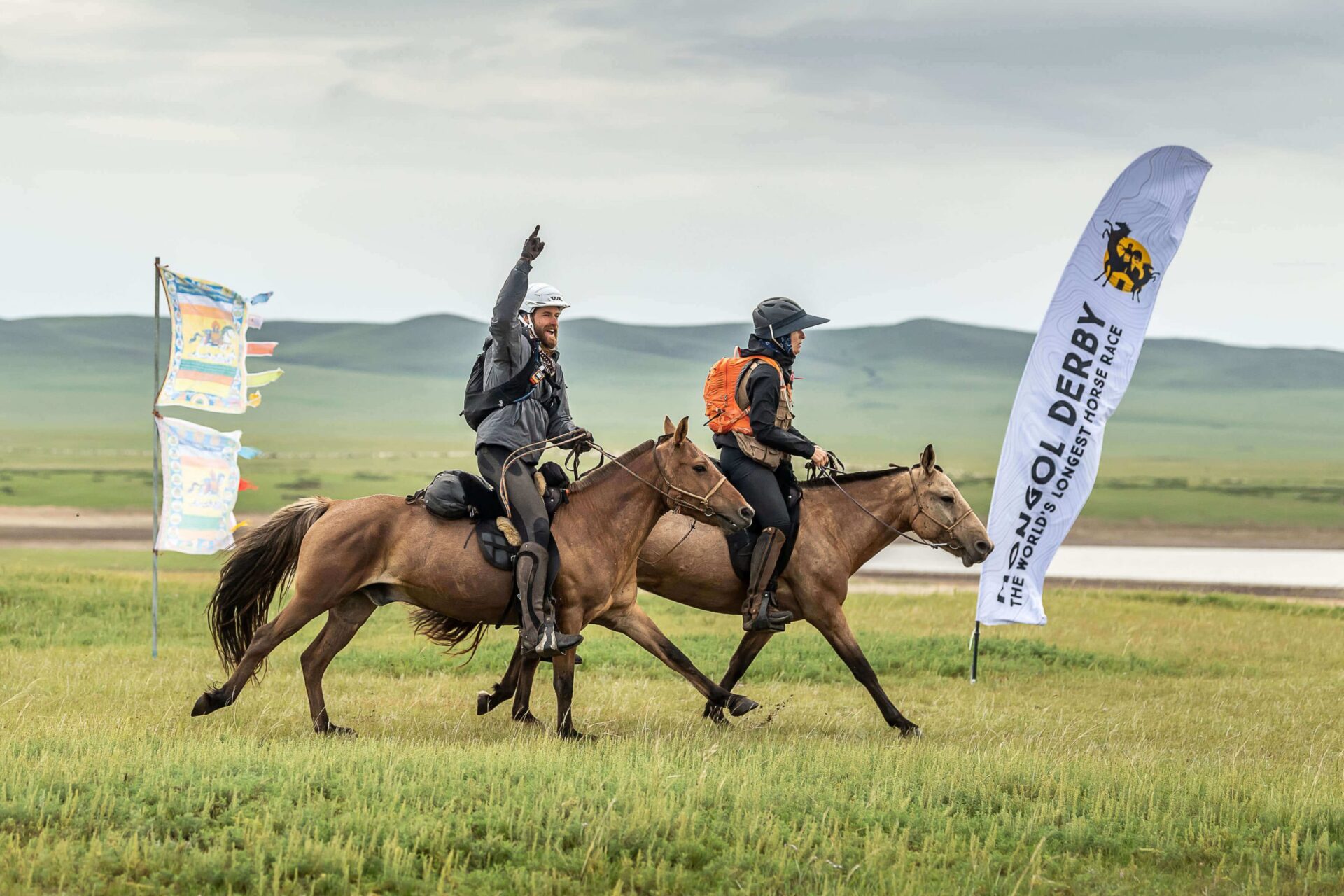 Equal Fifteenth – Benjamin Materna and Linda Vegher our "serial campers" have solidified themselves into our adventure handbook history of most epic adventures. They flew in on some super sleek mounts to cross our finish line in joint 15th place.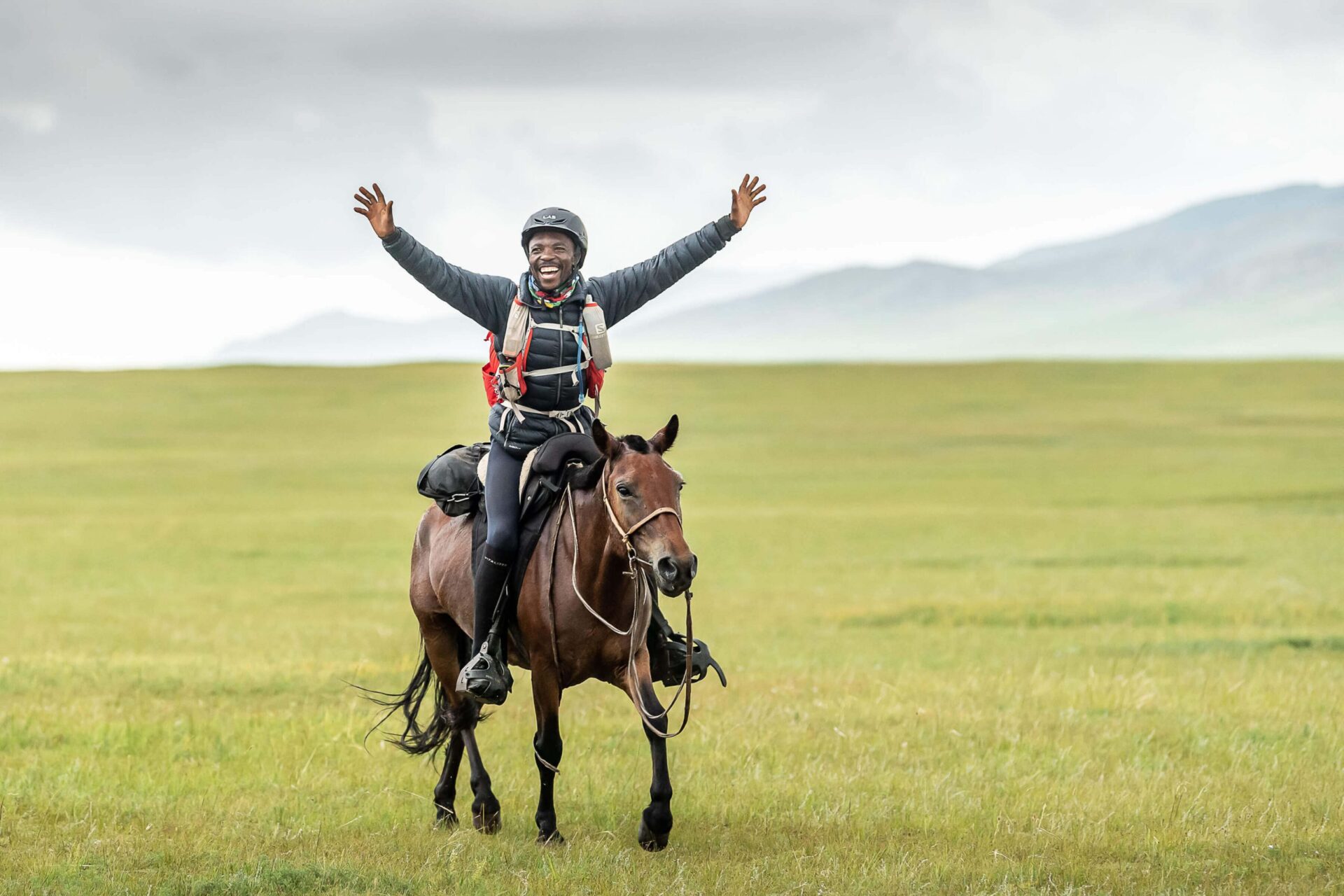 Seventeenth Place – Sampie Mokoakoe a man of firsts – his first time out of his country, first time on a place and first time using a GPS. But, definitely not his first time on a horse. He navigated himself into 17th place.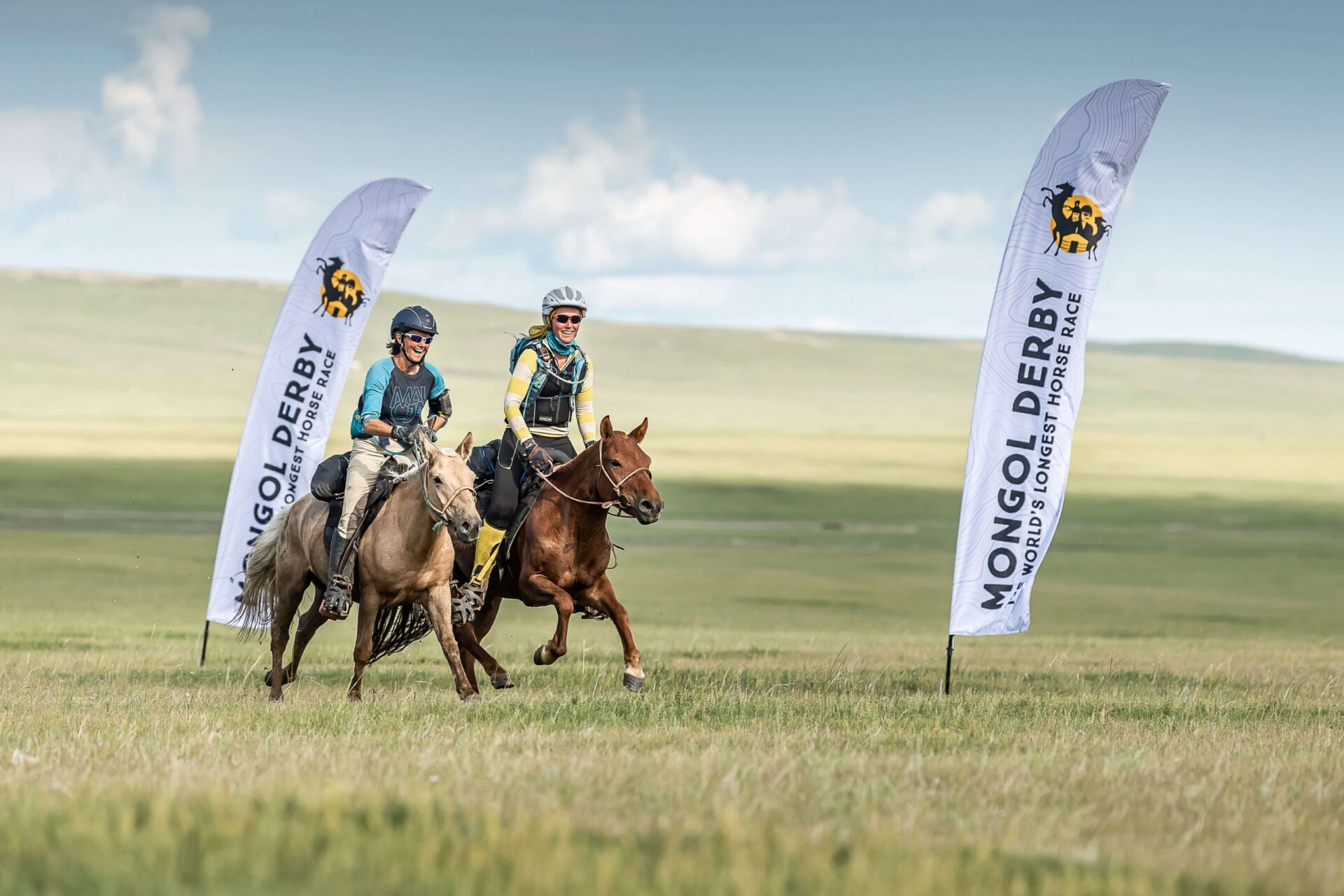 Eighteenth Place – Linda Vegher was hard to miss as she cantered across the steppe clad in neon yellow and across the finish line into 18th place.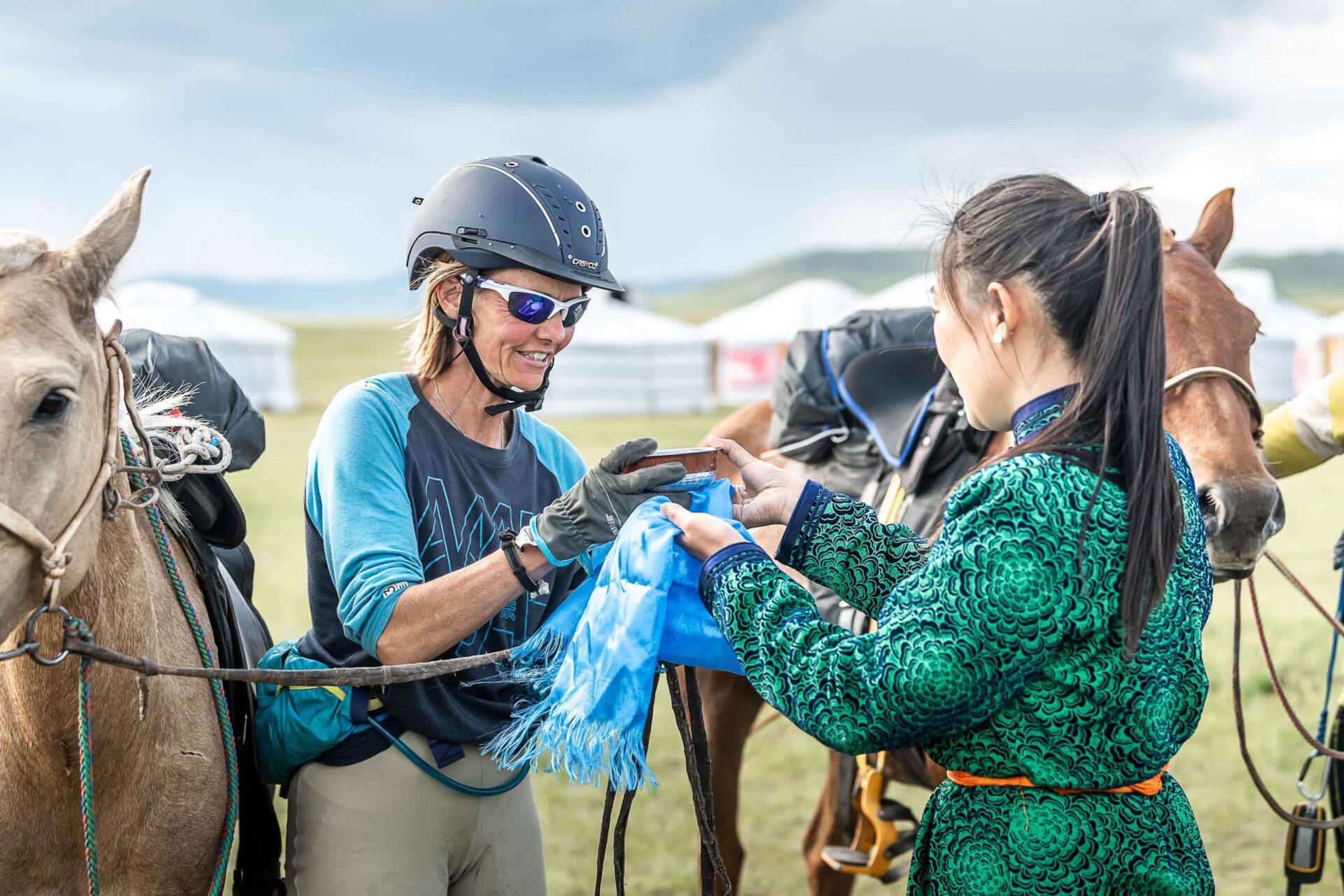 Nineteenth place – Annette Kriller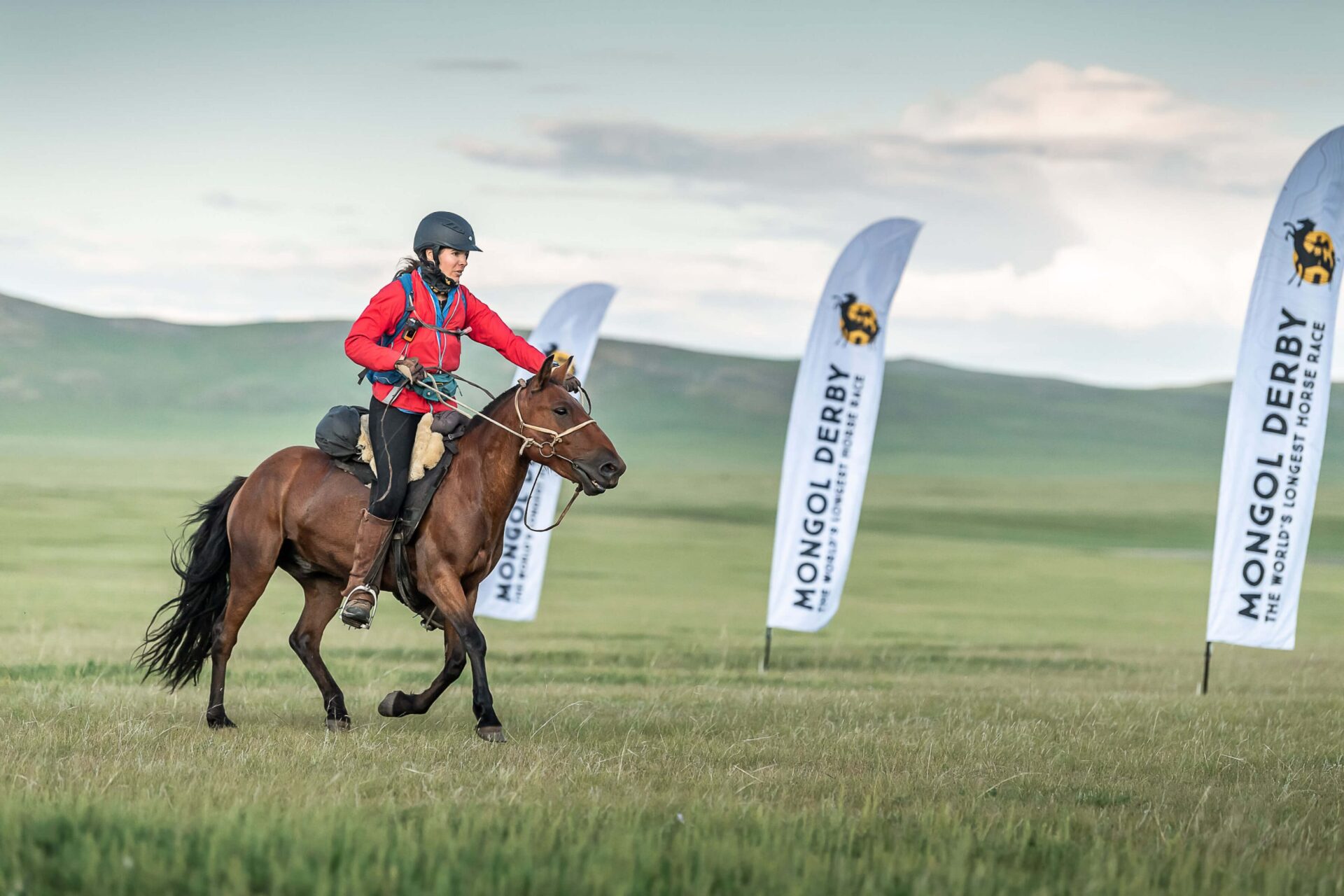 Twentieth Place – Rachel Roman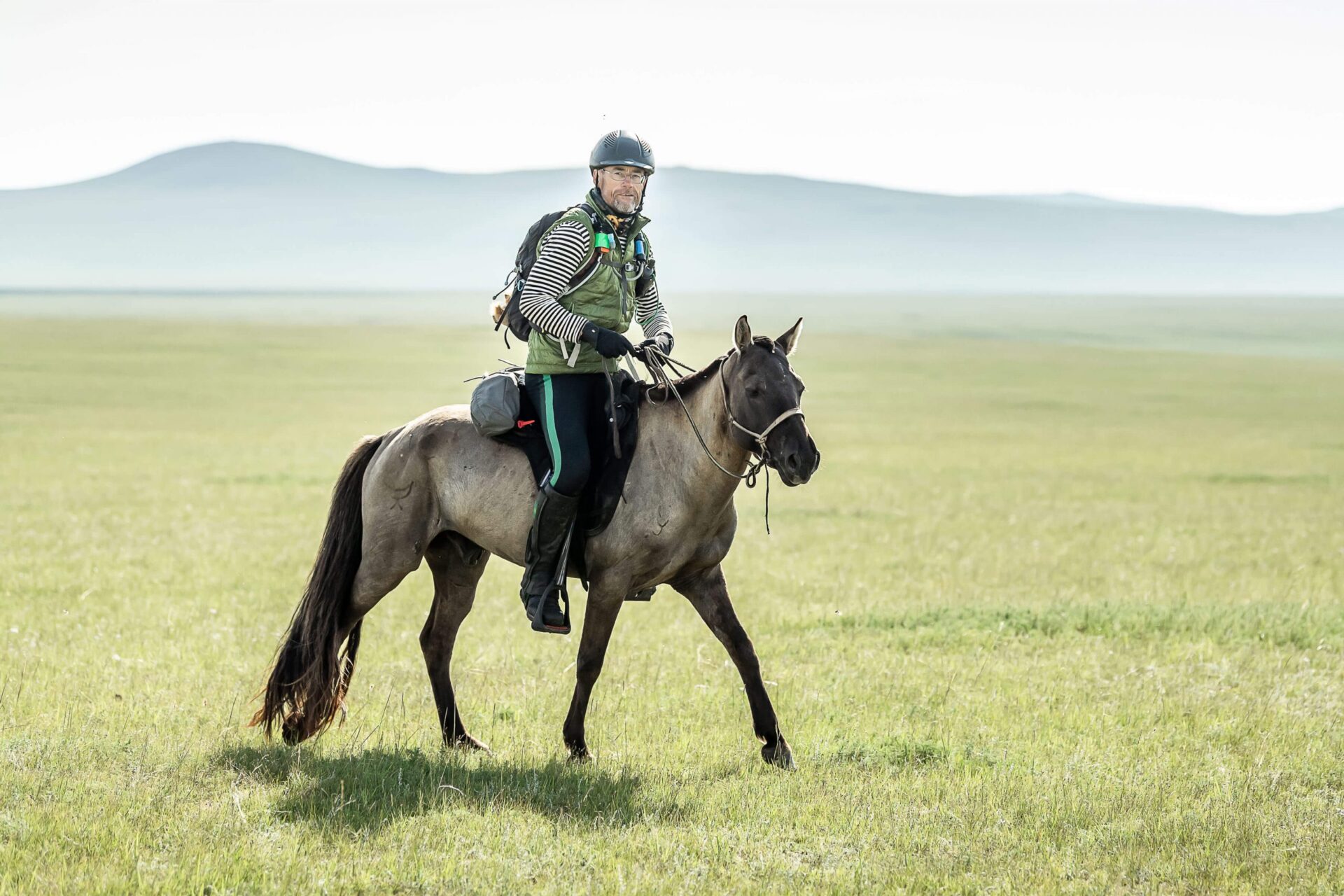 Twenty-first Place – Michael Field rode across the line on day 10 coming in at 21st place. He was never going to win the race, but this guy has grit and he rode hard the entire way. Despite multiple un-planned dismounts, loosing his feisty steed he achieved his goal of riding a clean derby with zero vet penalities.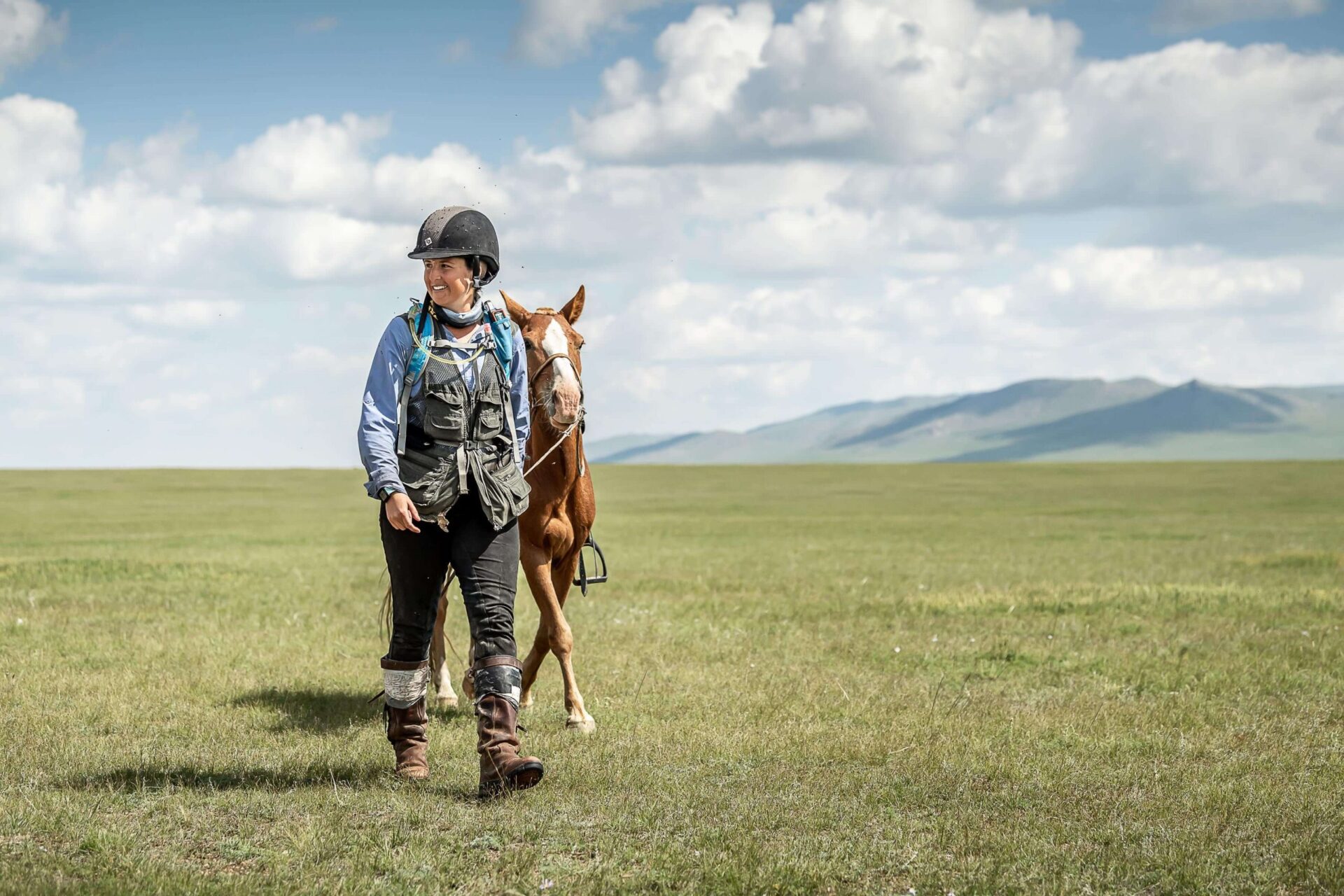 Twenty-second Place – Katie Hasse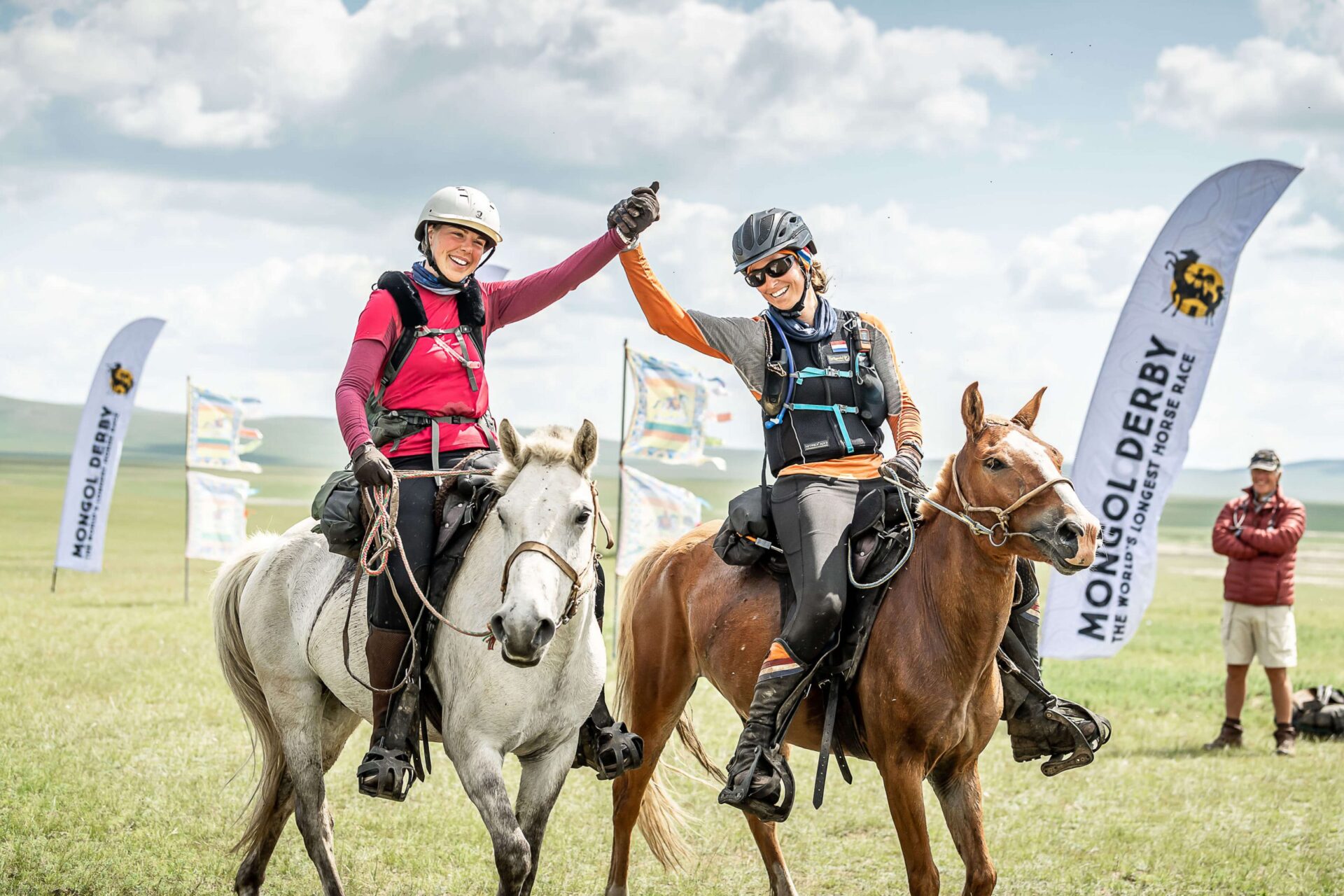 Twenty – third Place – Aly Van Der Meulen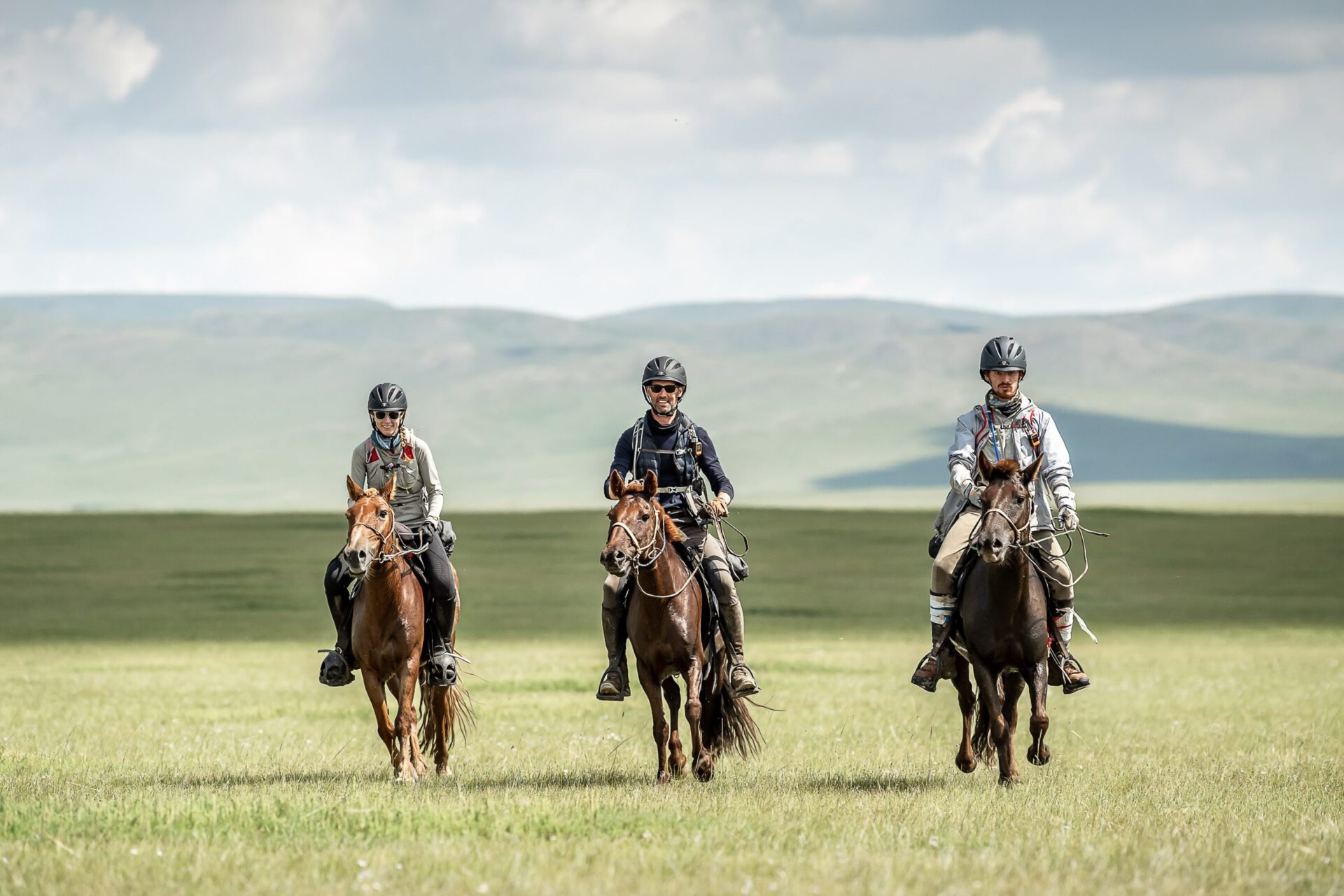 Twenty – fourth Place – Francis Delaey & Taggert VinZant 
Picture Coming Soon ………
Twenty – six Place – Catherine Kennedy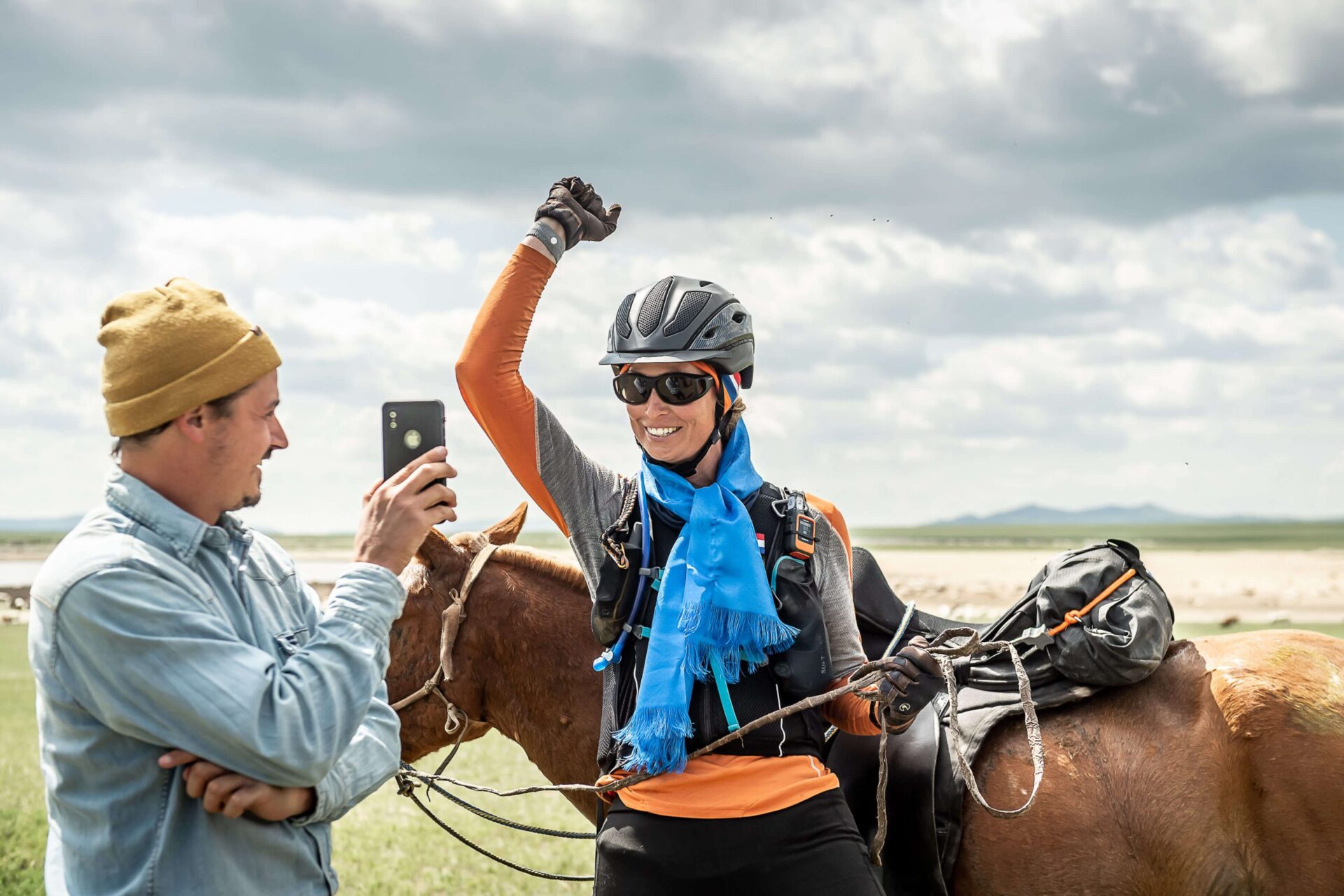 Twenty – seventh Place – Esther Leenen