Back
Day 7 – 2019 Mongol Derby
Day 7:
All eyes were on the trackers today and everyone was asking the same questions: Will Bob (RL) cross the finish line today? Would he stick it into overdrive and do that final push, or pace himself for a finish bright and early on Day 8? The debate was hot and heavy as pundits far and wide (and we here in HQ) eyeballed the distances between the horse stations and gleaned the airwaves for intel. Our finish camp wizards were ready for the big event with banners waving, welcoming party primping, and beer chilling in the precious little ice to be found in these parts. And while a finish on Day 7 may have been feasible considering the last two legs were faster and the last leg shorter than average, Bob slowed the pace and called it a day shortly out of HS27. Reports in from the crew indicated that he's still riding like a rock star (and has become something of a local celebrity, with one local soum assembling an official welcoming party as he rode through) but – no surprise – he's tired. As well he should be; it's been seven days and several hundred kilometers under the saddle for him, and he has ridden every kilometer to the very best of his ability. He'll be up and raring to go at 6:30 sharp though, and could well ride to the finish line by mid-morning, just in time for coffee and a bite of breakfast. Maybe then he'll ride back to UB, just because he can. Who knows.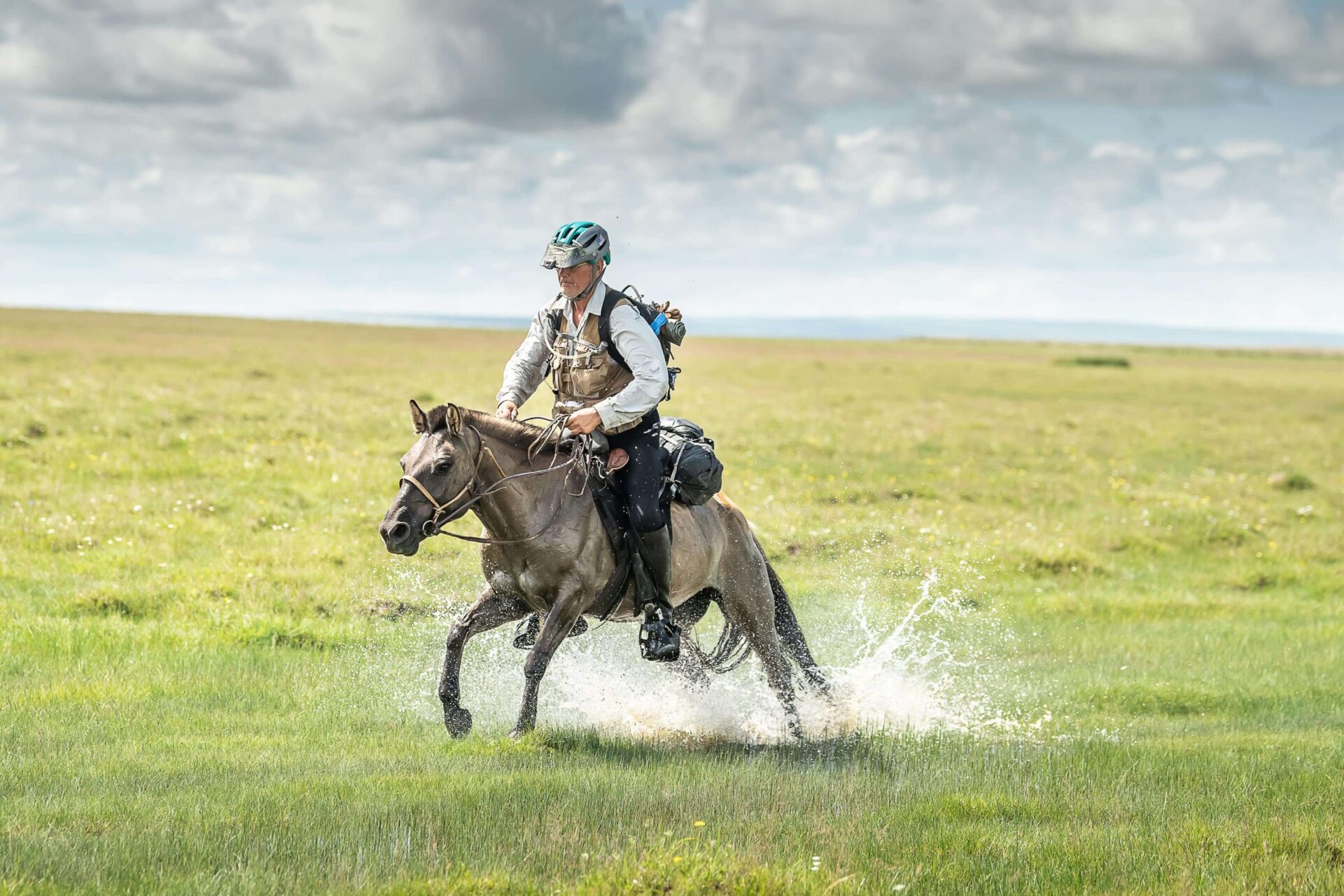 Sarah Farnsworth (photographer).
But this race ain't over, folks, and to illustrate this point, Wiesman (WN) put on the after burners today and closed the gap, finishing the day just past HS26. There are maybe 35 kilometres that separate them tonight, and if there's one thing we've learned over the years, anything can happen in the final push. Odds are that Bob will rock on in in the style to which we've become accustomed, but then again…We'll revisit this tomorrow night when things are settled one way or another.
Parked at HS26 tonight and still pushing hard is the chasing pack of FW, SCH, ZH, JB, MV, JH, and SB, Jesse (JB) having reunited with Sarah (SB) for the final days of the Derby. We will likely see them across the line tomorrow.
The mid-fielders are overnighting at HS24 (BM, LV, KA, KE, JC) and HS25 ( LK, SM, ES), and it's interesting to note that the on-again-off-again partnership of WN and SM is apparently over for this race. Just a few days ago WN was the one trailing SM and pundits were punditing that Sampie's weight advantage would put him in a faster class. Wrong again!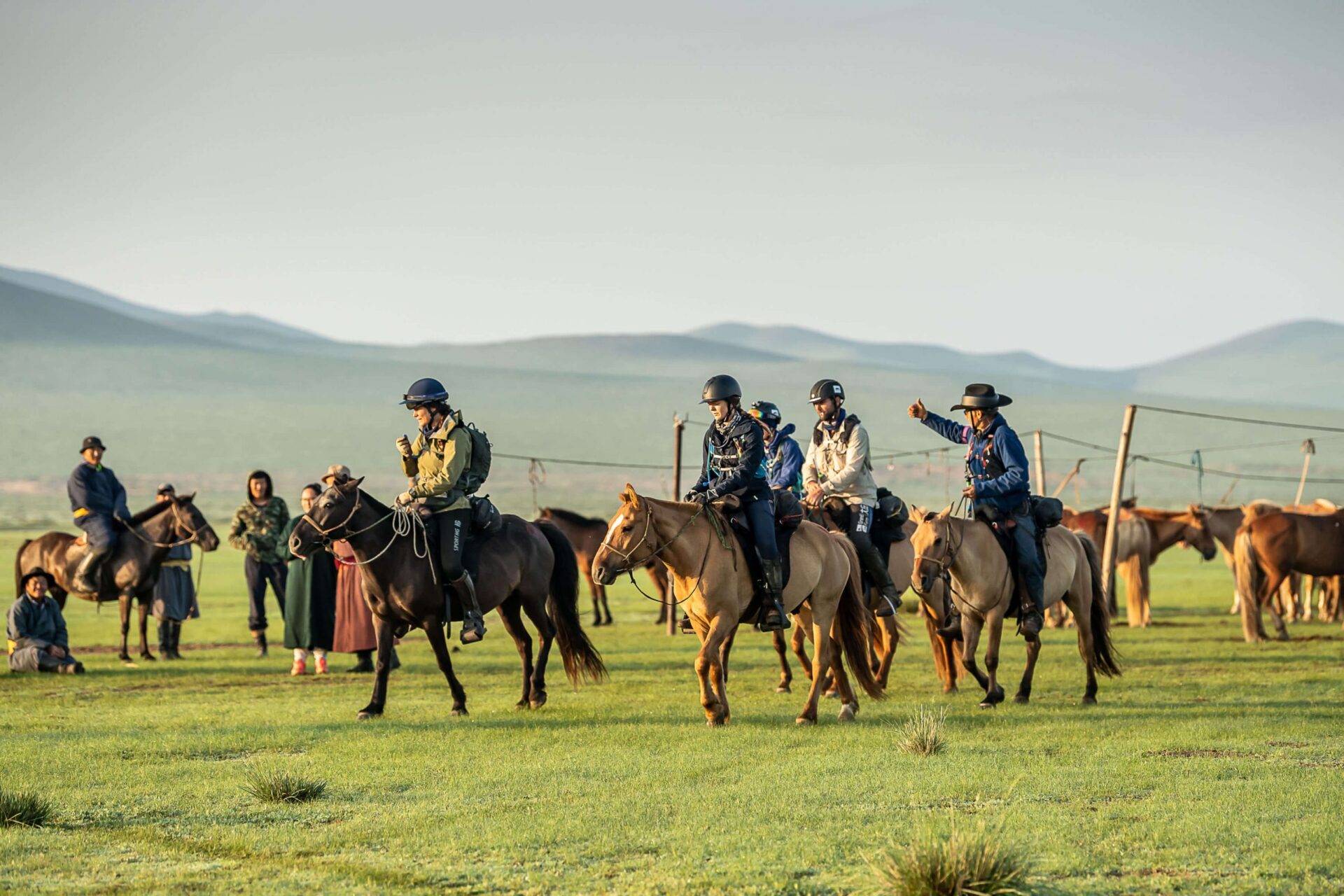 Sarah Farnsworth (photographer).
At the back of the field, the wear-and-tear of relentless riding and dealing with the mercurial weather has taken its toll on our backpackers. The blood wagon scooped up eight troopers – EM, EN, JK, RR, AB, EN, ASB, AD, and HB – and delivered them to finish camp, where they were welcomed with a hot shower and a cold beer. And real beds! Although retired from the race, they have a lifetime supply of memories (and war wounds) to remind them of this extraordinary adventure, and will be there leading the cheer tomorrow as our first riders finish.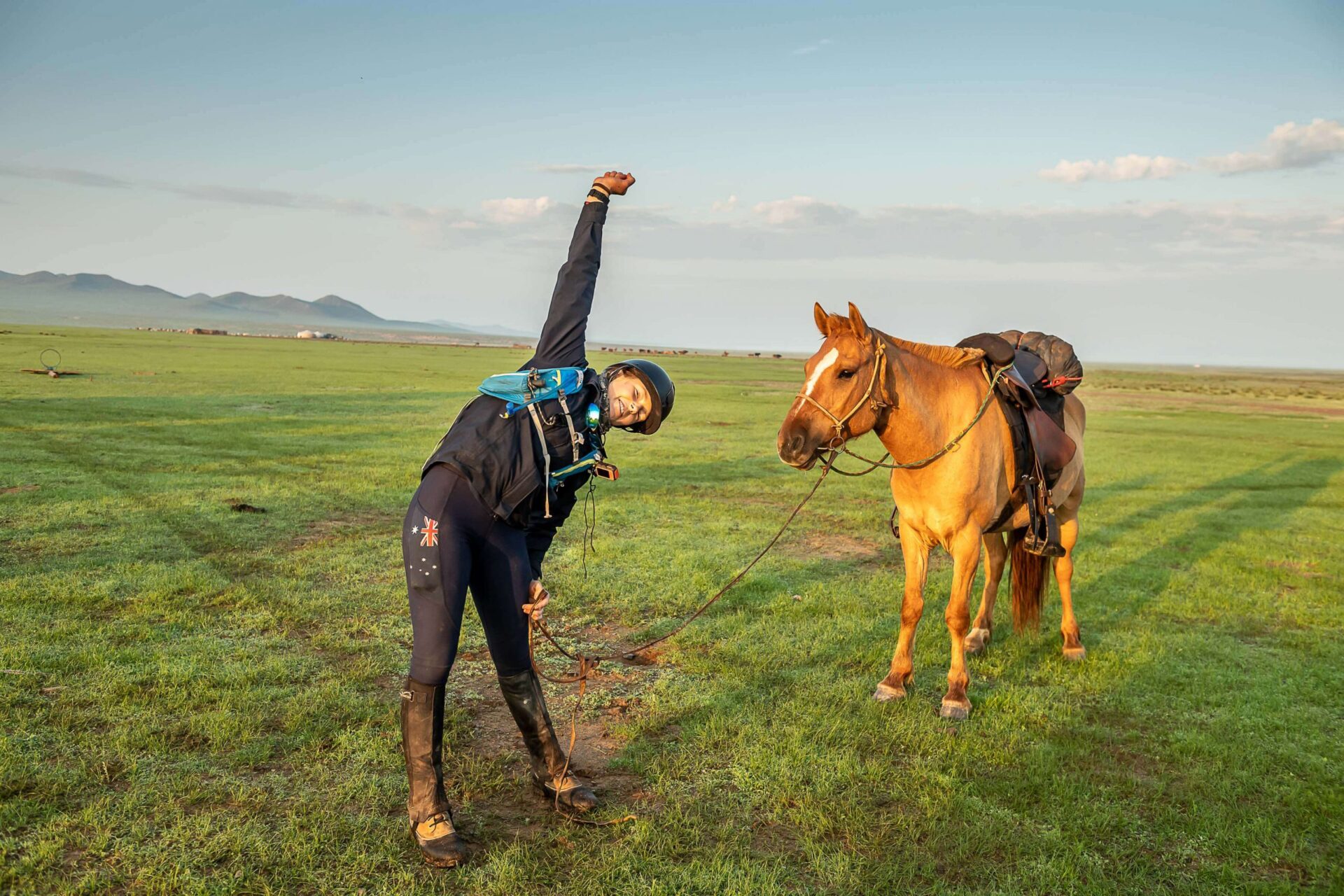 Sarah Farnsworth (photographer).
Of those still riding at the back end, MF, AW, HR, EL, AM, KH, CK, TV, and FD are overnighting at HS21, one of the most beautiful spots on the course, and if they keep up their steady pace, will be across the line on Friday. MP, RRO, and SF at HS22, and LG and AK at HS23 will be ready to ride on in the morning for what could be their penultimate day of racing.
Tune in tomorrow for some truly exciting news, as we will welcome our first riders over the line.
Leaderboard – 13th August 2019
1st RL
2nd WN
3rd SB, JB, JH, FW, SCH, MV
9th ES, SM, LK
12th BM, KE, LV, KA, JC
17th AK, LG,
19th RRO
20th KH, TV, CK, FD, MF, EL,
Adventure Category
EM, SF, RR, EN, MP, AW, HR
Retired
VG, PC, ABS, HB, PL, AB, EN, RR,
EM, JK, SC, NC, AA