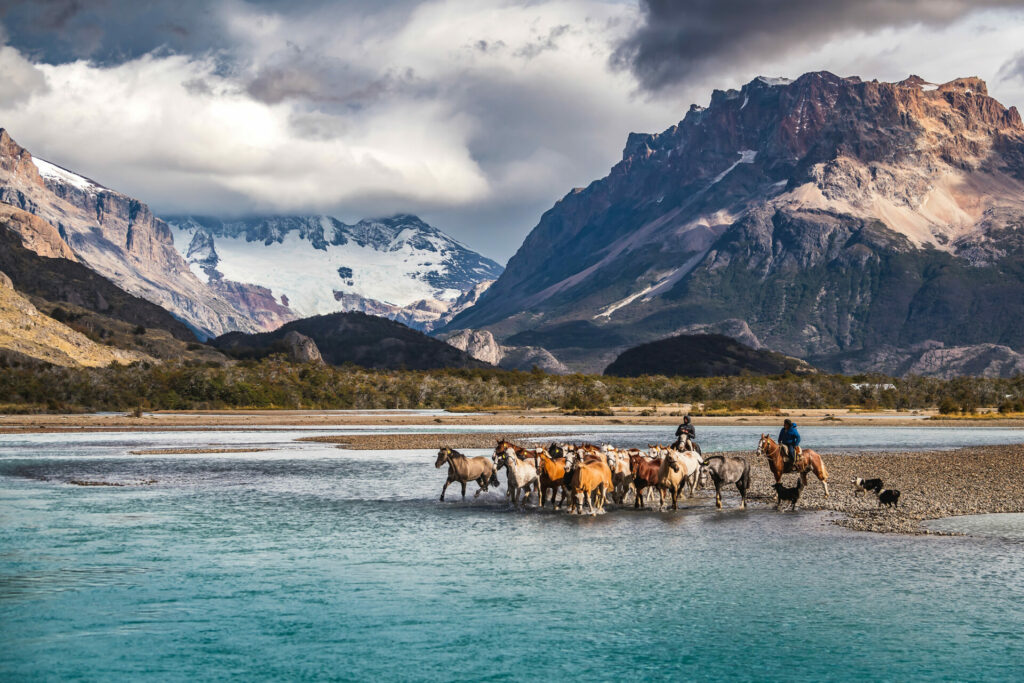 "A man without a horse is a man without legs…"
…as the Patagonian gauchos say. Horses are the lifeblood of the mind-bogglingly enormous Argentine ranches, known as estancias, which cover vast swathes of Patagonia. The original "gauchos" were nomads on horseback who eked out a living from hunting wild cattle and native Patagonian animals: these days, they are still revered as masterful horsemen, but are more commonly found caring for livestock and managing the estancias on which they live and work.
The mind-bending Patagonian terrain and unpredictable, ferocious weather means horses, the original 4×4, remain the vehicle of choice: a quadbike or truck won't get you very far when you need to herd that pesky missing sheep down from its hiding place in a vertigo-inducing ravine.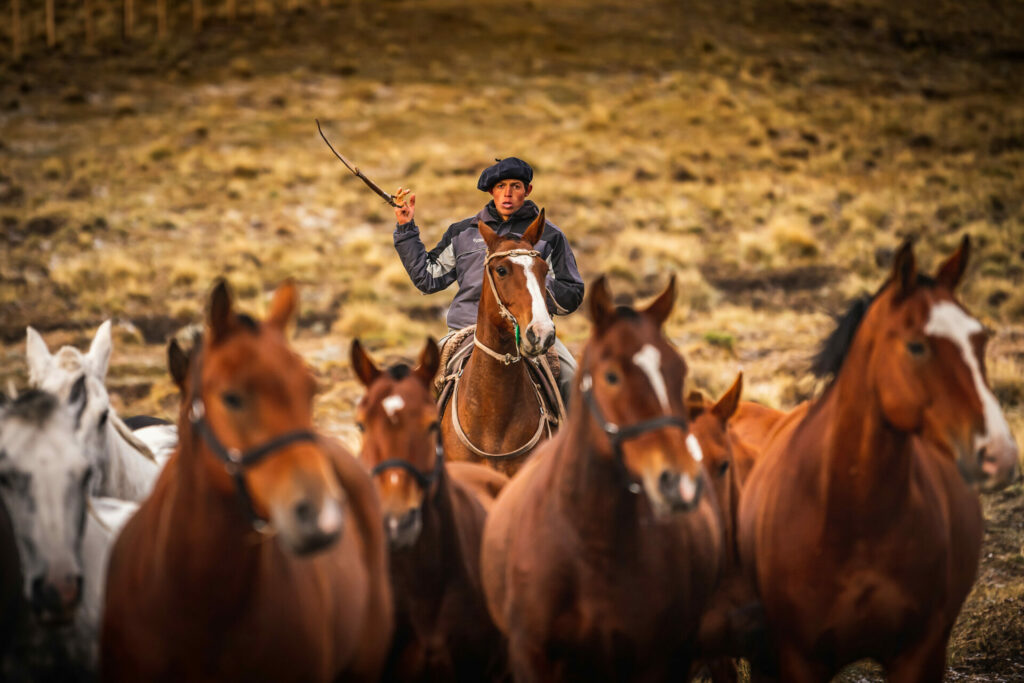 Gaucho culture revolves around the horse
The modern-day gauchos retain a fierce pride and respect for the horse. Their livelihood depends on these animals: a good horse is revered and prized above all else. Ask a gaucho about any odd horse in their herd, and they will most likely tell you exactly who broke it and when, its social standing among its pals and probably how its grandsire behaved as a foal.
The summer social calendar is packed full of local, regional and national fiestas to showcase their incredible horses. Children are on horses long before they can walk, and are often attached to bucking sheep to prepare for their future participating in jineteada, the gaucho equivalent of bucking broncos. Those who go all the way can expect national fame.
All of the horses we are lucky enough to have in the race belong to local landowners or gauchos. This is their home, and they know how to handle it: the real question is, can you handle them?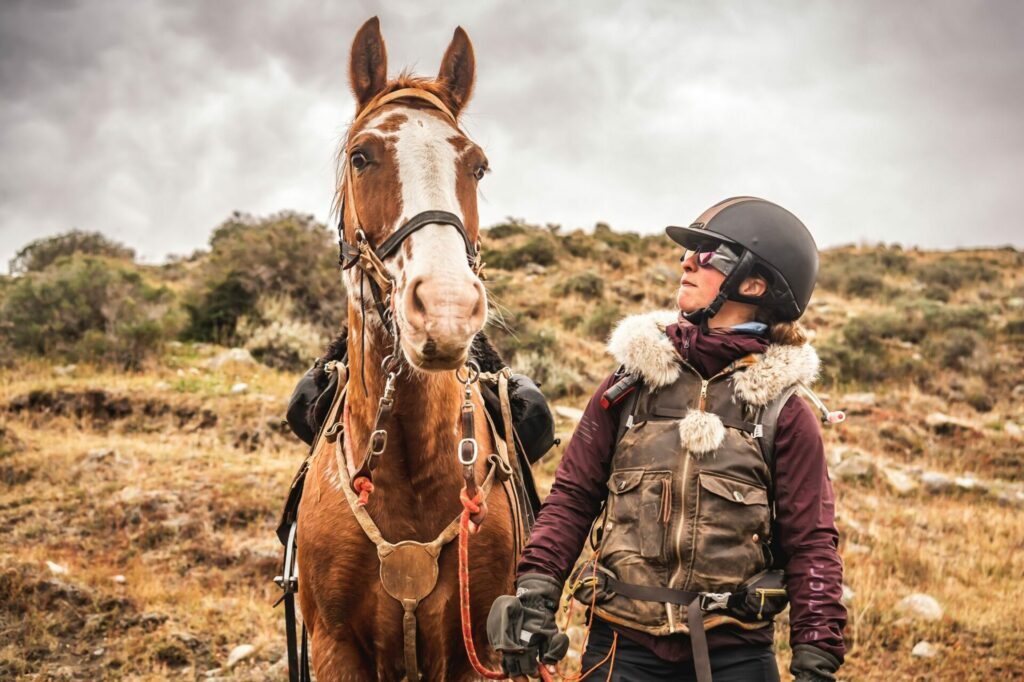 The typical gaucho horse…
…does not exist. They have been crossed and crossed again for hundreds of years, meaning you could easily find yourself drawing something resembling a Welsh cob one day and a Thoroughbred firebreather the next, or sat behind a pair of Arab ears attached to what otherwise appears to be full Percheron. However, many of the steeds in the race have Criollo blood, the native horse of the South American Pampas. These firecrackers aren't huge, coming in at around 15hh, but they pack a punch: nimble, sharp and boasting incredible stamina, you couldn't ask for a better partner to head into the mountains with.
The one thing that unites all of the horses you will be lucky enough to partner with is an astonishing hardiness. These tough cookies are not familiar with the concept of stables or treats. They live out, more or less completely independently, all year round and in all kinds of freak weather Patagonia can throw at them.
These guys are whip-smart, fit and determined and they know their job, but no gaucho wants to be bored at work: don't expect a pushbutton plod…where would be the fun in that?