Horse racing re-invented
Imagine yourself thundering deep into the wilds of Patagonia on horseback. You've got your steed and you're navigating across some of the wildest terrain on earth attempting to win one of the toughest and most unusual equine challenges in history.
After running the Mongol Derby for a decade we knew it was time to grow the new sport of ultra-endurance horse racing we had created. So we went in search of the next world beating adventure. We've not replicated The Mongol Derby with new scenery but designed a new race from the ground up – based on the landscape, culture, history and horses of Patagonia and the Gauchos. This is the greatest test of horsemanship and wilderness skills on earth. This is the Gaucho Derby.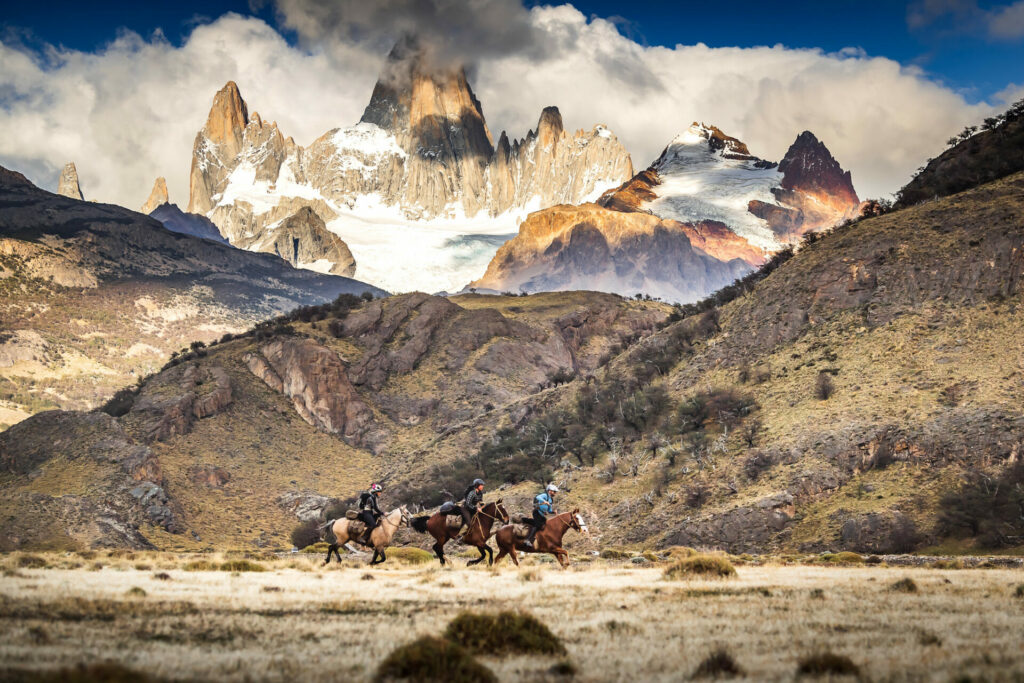 The race format
A 10 day 500km multi-horse adventure race.
The mind-bending terrain in Patagonia makes this a race quite unlike anything else on the planet. It won't just test your skill on a horse, but push you to the limit of your navigation skills, your ability to handle the wilderness and your physical endurance.
The Gaucho Derby is a multi-horse race, but not in the same way as the Mongol Derby. The race is broken down into 40km or less vetting legs but you won't be changing horse at every section. The high mountains are a test of skill, not flat out speed, so the horses won't run out of steam. The flatter pampas sections will see you turning up the MPH to eat up the miles. For these sections you will be swapping to fresh horses more regularly.
One mistake navigating could cost you the race and wilderness skills will make all the difference as you'll be camping out most nights. Racing hours are from 8am to 6pm, any penalties will be sat out in real time, and the winner will be the rider who crosses the line first.