Back
Day 8 – And we have the winners
It's been eight solid days of racing excitement here in Patagonia and this evening Anna Boden and Holly Conyers joined hands and rode over the finish line 45 minutes from cutoff time to claim a joint first place win. They hoisted a celebratory beer with the stunning Mt Fitz Roy in the background – a fitting end to the adventure of a lifetime. 
These two ladies have ridden as a team since Day 2, had weather extremes thrown at them, navigated up and down mountains and survived the Meseta de la Muerta (Plateau of Death) – a bleakly beautiful windswept plateau between VC9 and VC10.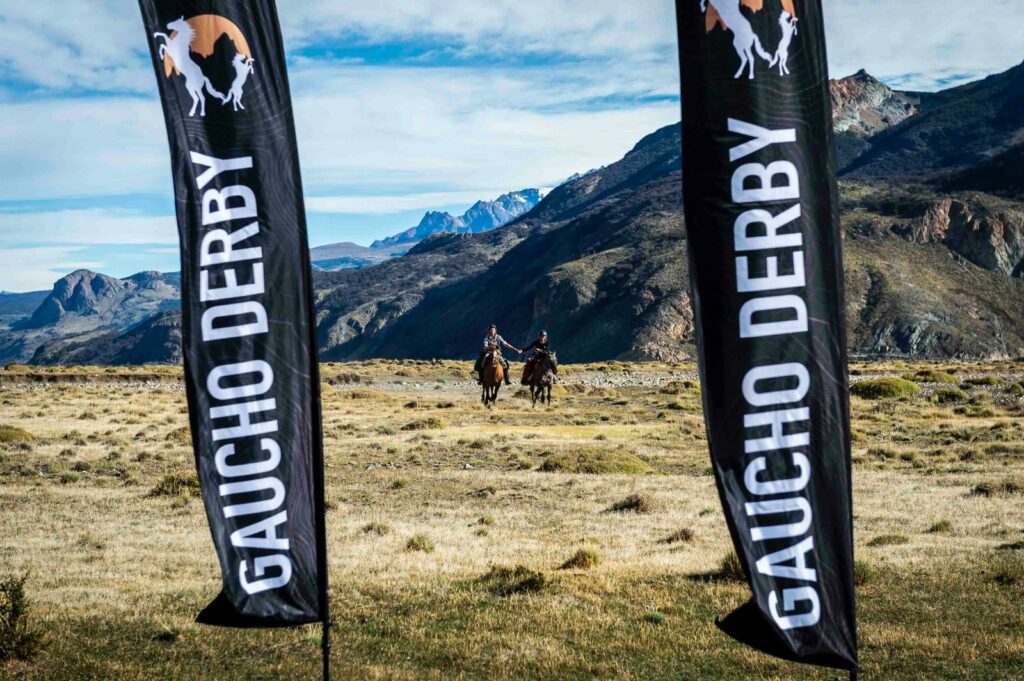 Although riding at the front of the field with Laura Heuer (LHE), Holly Chamberlain (HCH), and Rochelle Latka (RLA) for most of the race, Anna (ABO) and Holly (HCO) made a slight navigational error between VC7 and VC8 that saw them later into the mandatory race hold at VC8 on Day 4 than the rest of the front pack. They recovered the time – and more – pulling away finally from LHE, HCH and RLA early on Day 8 from where the group was camped between VC15 and VC16. A strategic navigational error on the part of RLA and HCH saw them trying a cross-country route to VC16 while ABO and HCO navigated brilliantly to VC16 and VC17 and into the finish. 
Meanwhile LHE woke up on Day 8 and found her horse slightly lame so walked to VC16, losing her chance for a win but displaying the exemplary horsemanship that we have come to expect from her. She will finish early on Day 9 barring any other extraordinary events. 
In a very strange twist of fate, the navigational gods visited wrath upon RLA and HCH late on Day 8: they tried a short cut over the ridge between VC16 and the finish, missing VC17 completely and overnighting in the valley below the finish camp. A late riding penalty of 60 minutes (and a backtrack down the valley to VC17) will put them firmly out of placing in the top 5. 
Further back in the field, all riders were in the scenic mountains on this final stretch of the course from VC15 to the finish. Some navigational snafus caught Carmen Jackson (CJA) and Mackenzie Stabler (MST) off-guard and saw them last into VC15 with the large group that has been riding slow and steady at the back since the beginning, but they are well-situated and are talented riders who will push for the finish line either on Day 9 or 10. 
And the weather! The riders all set out with adequate gear to survive whatever Patagonia can throw at them and they have had the opportunity to test this gear in biblical 80kph winds and in sleet, rain, and snow. HQ mandated a weather hold at VC8 to ensure riders weren't on the Meseta de la Muerta in the midst of a snowstorm but there has been many a cold morning with riders waking up to frost on the tent. 
Riders have had their racing plans disrupted by the harsh realities of riding wild in this part of the world, dealing with lost horses, found-again-horses, horses that declined to be ridden and who expressed this bucking-bronco style. Horsemanship has been tested; gear has been tested/trashed/reconfigured/lost; friendships have been formed and there will be more than a few tears when all this is over. Riders are weary and worn but with the finish line within their grasp are ready to push on and finish the second edition of this epic race. 
At Finish Camp
ABO – Joint 1st
HCO – Joint 1st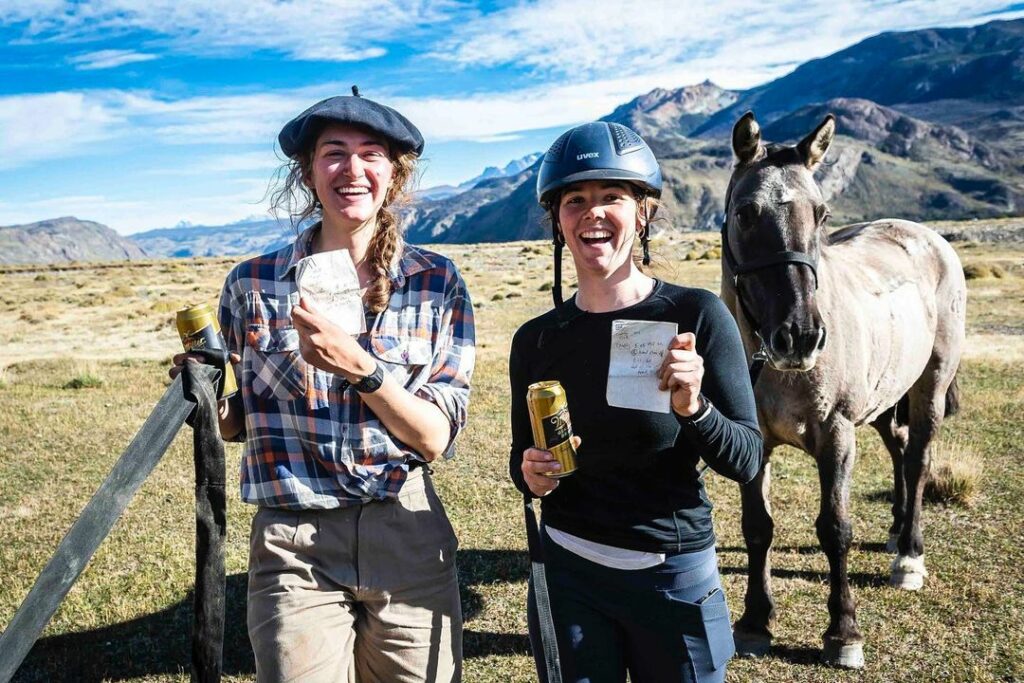 At VC17
LHE
ALA
Between VC16 – VC17
RLA
HCH
KBR
ELE
COR
MNO
MHO
Between VC15 – VC16
TEN
SEN
CCA
PKA
At VC15
ALC
NBL
AFC
KTH
HVW
SKE
STA
COU
JST
ACA
BJO – Adventure category
CJA
MST
Retired
DVE
CSH
LSC
NMG
MGA
MVO