Back
Gaucho Derby Race Day 10
Day 10 of the first edition of the Gaucho Derby began with a stunning sunrise over the Patagonian plains, and most of the riders were tacked up and ready to rumble as soon as racing opened at 07:30.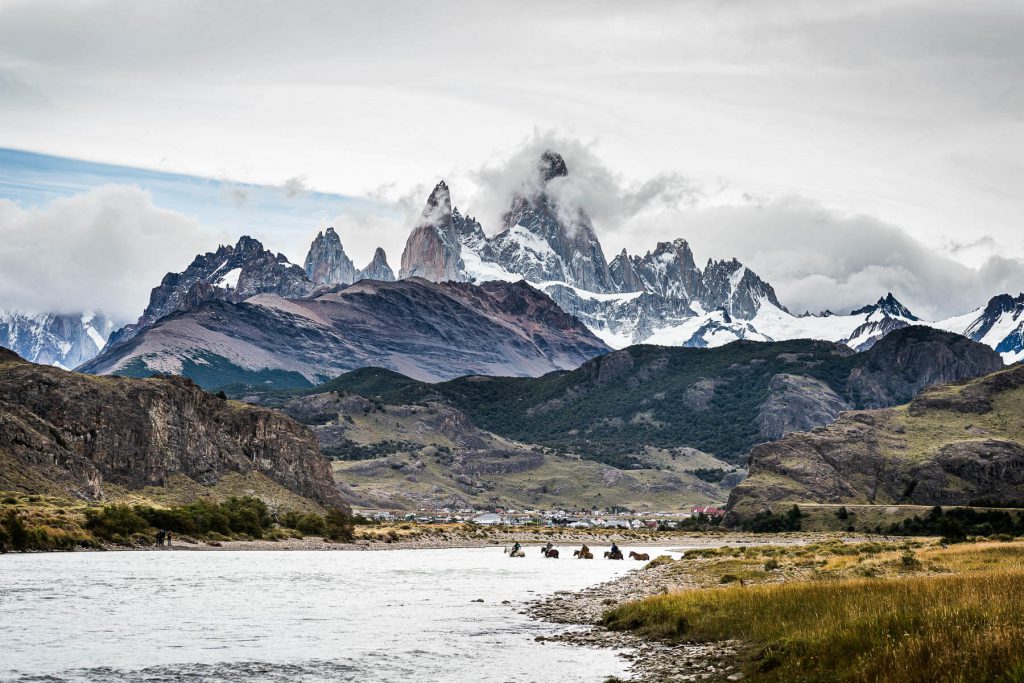 The Ledbury Ladies LR LD and sidekick RS hit the trail towards the finish, doing a respectable trot over the last 10km of this beast of a race. In case the race was too easy (!) the course threw one last curve at the competitors in the form of a river crossing over Rio Fitz Roy, in the shadow of Mount Fitz Roy, right at the finish line.
Crew and spectators gathered on the beach in eager anticipation of the first riders to hit the shores, and LD LR and RS made Gaucho Derby history as the first riders to see the finish, crossing the river with their mighty steeds for one last hurrah. (This does not mean they won the race, as timings were yet to be calculated as the other riders completed their journeys.)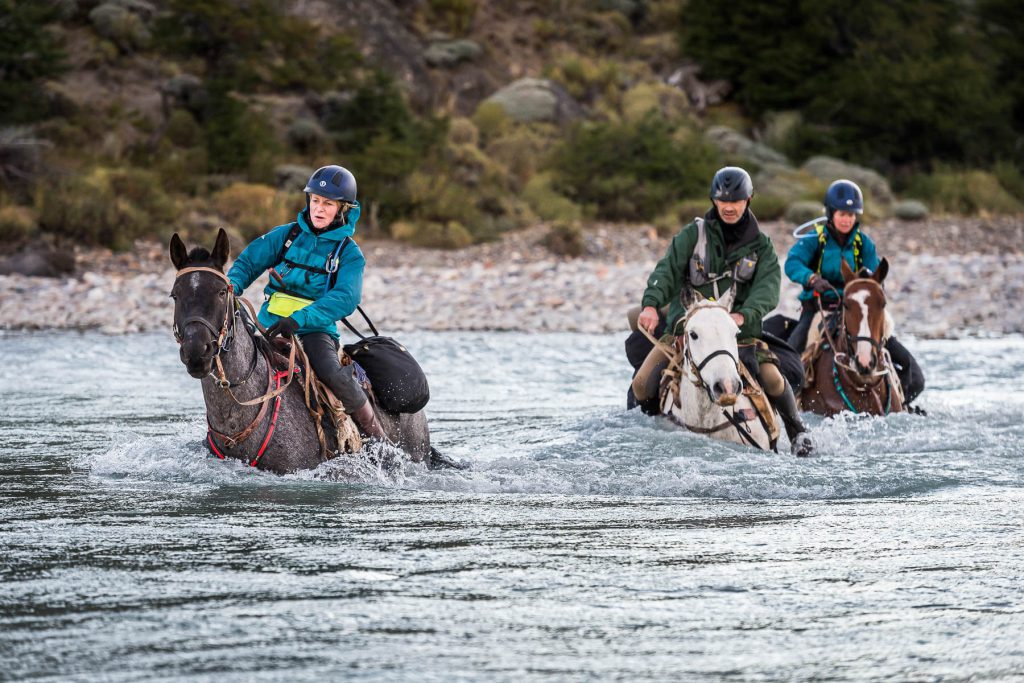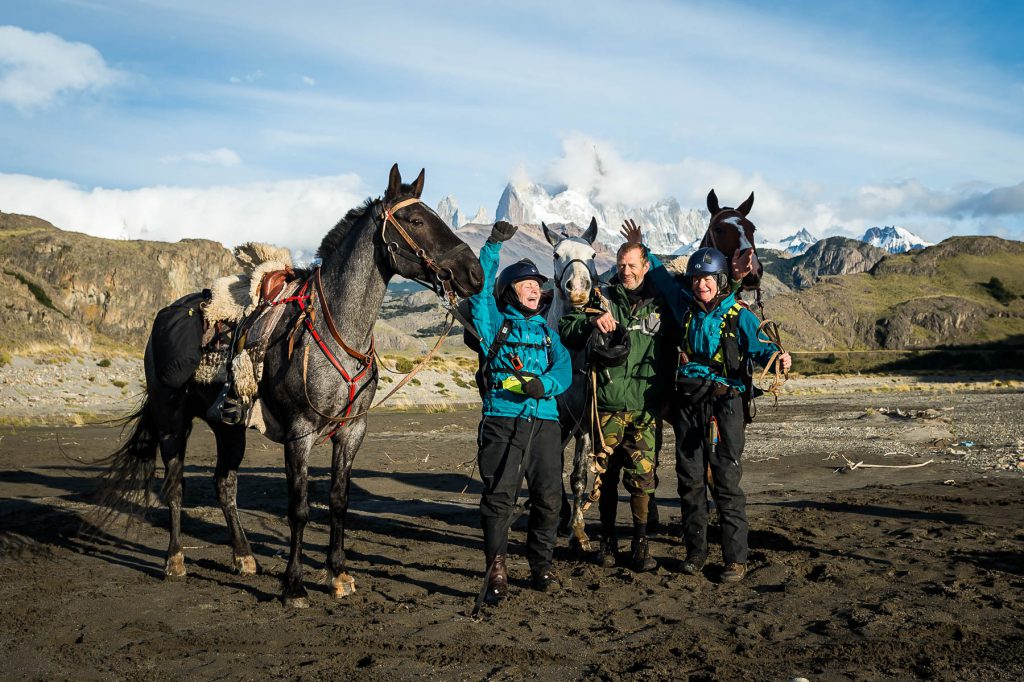 Photographer: Richard Dunwoody
The next bunch – CP SD DD CM CKZ MG LY SH LV and ZH – rocked up two hours later for their watery finish, all in fine form and happy to be almost home; followed by CW CD JY AA HB NM SS WS and CKI who were shepherded in by the remaining crew on the course.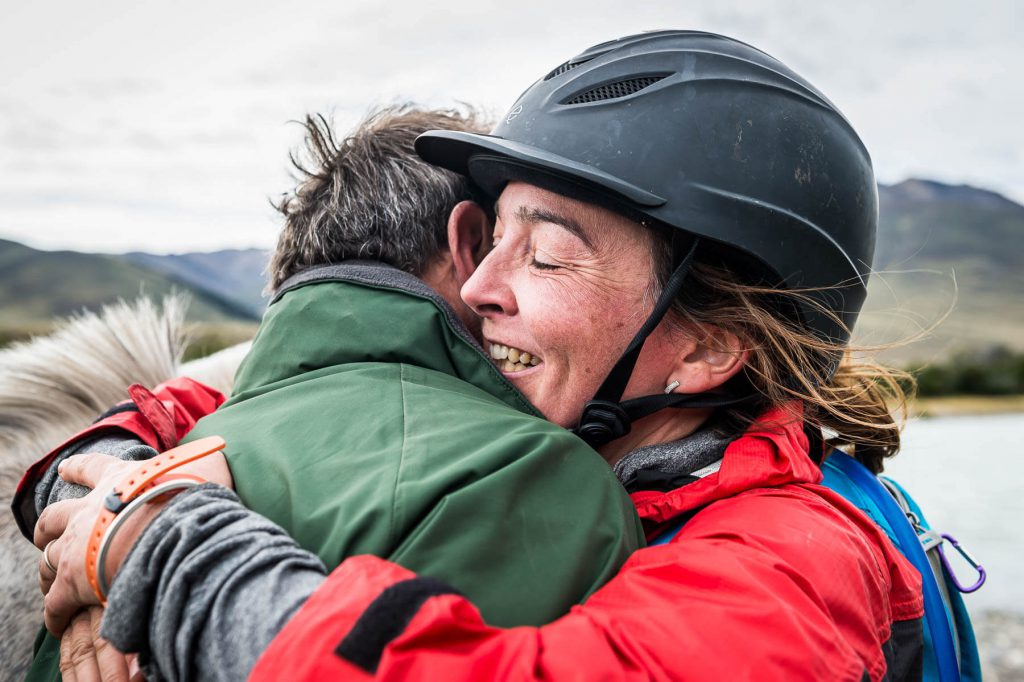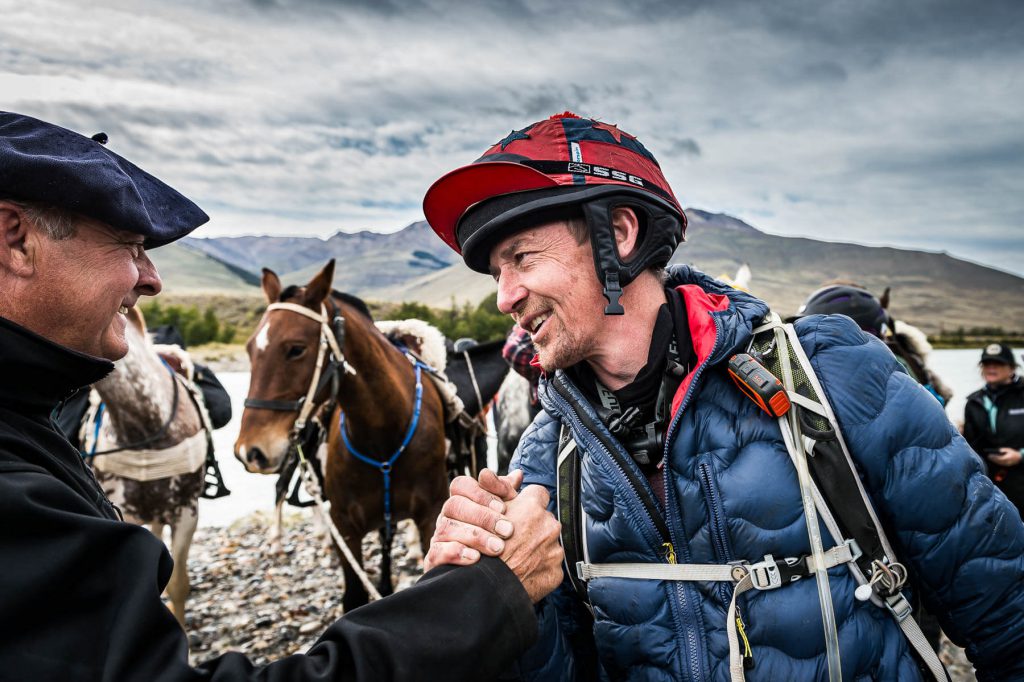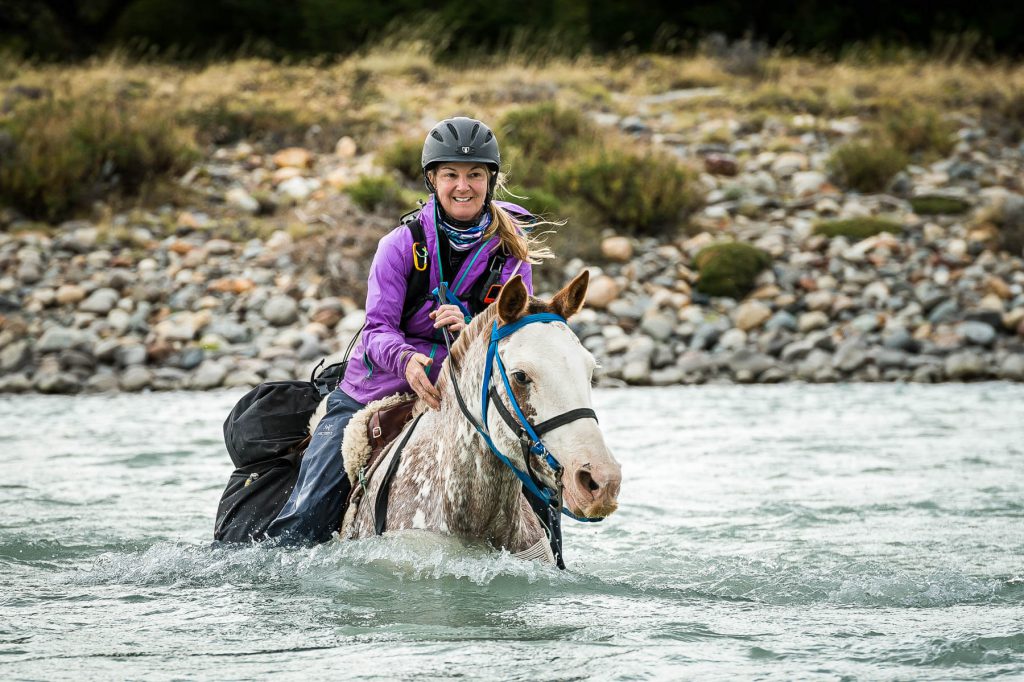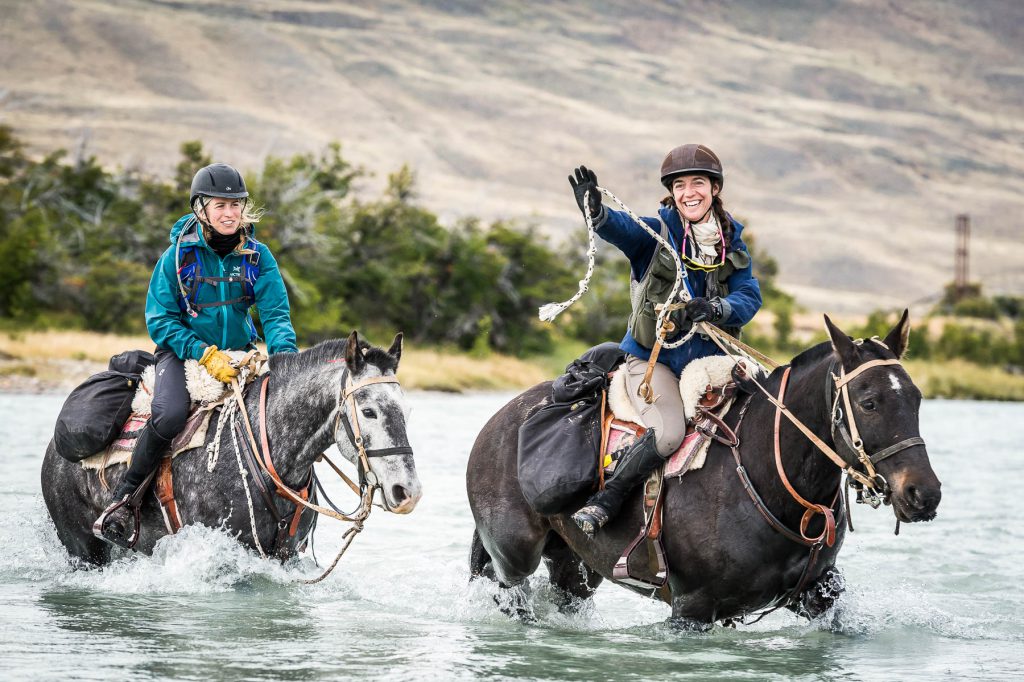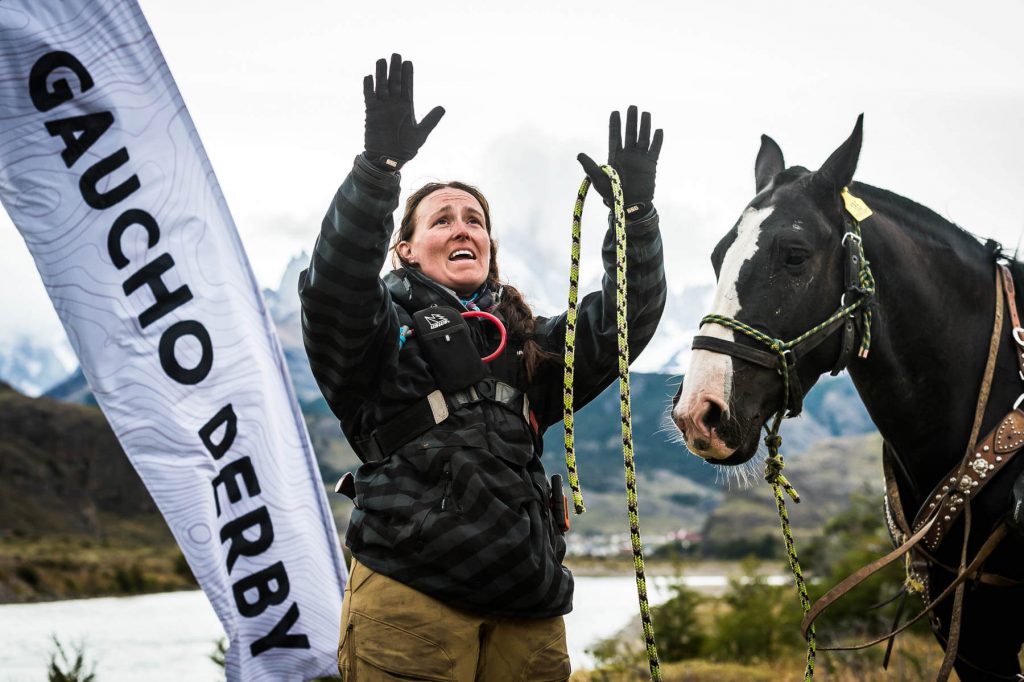 Photographer: Richard Dunwoody
Having completed their rides, the weary bunch rolled themselves into the welcome comforts of Estancia La Quinta for some well-deserved rest and celebration.