Back
Day 2 – 2019 Mongol Derby
Rounding up on a very wet day two probably most demonstrated by the overcrowding at horse station seven where the leading 20 (yes 20) riders are drying out – at least they will warm up in the cosy, if somewhat smelly environment of drying clothes, socks and bodies in warm sleeping bags (whoops who forgot the dry bags eek) …. Having eaten a hearty meal of noodles around a GER fire – 5*s at least.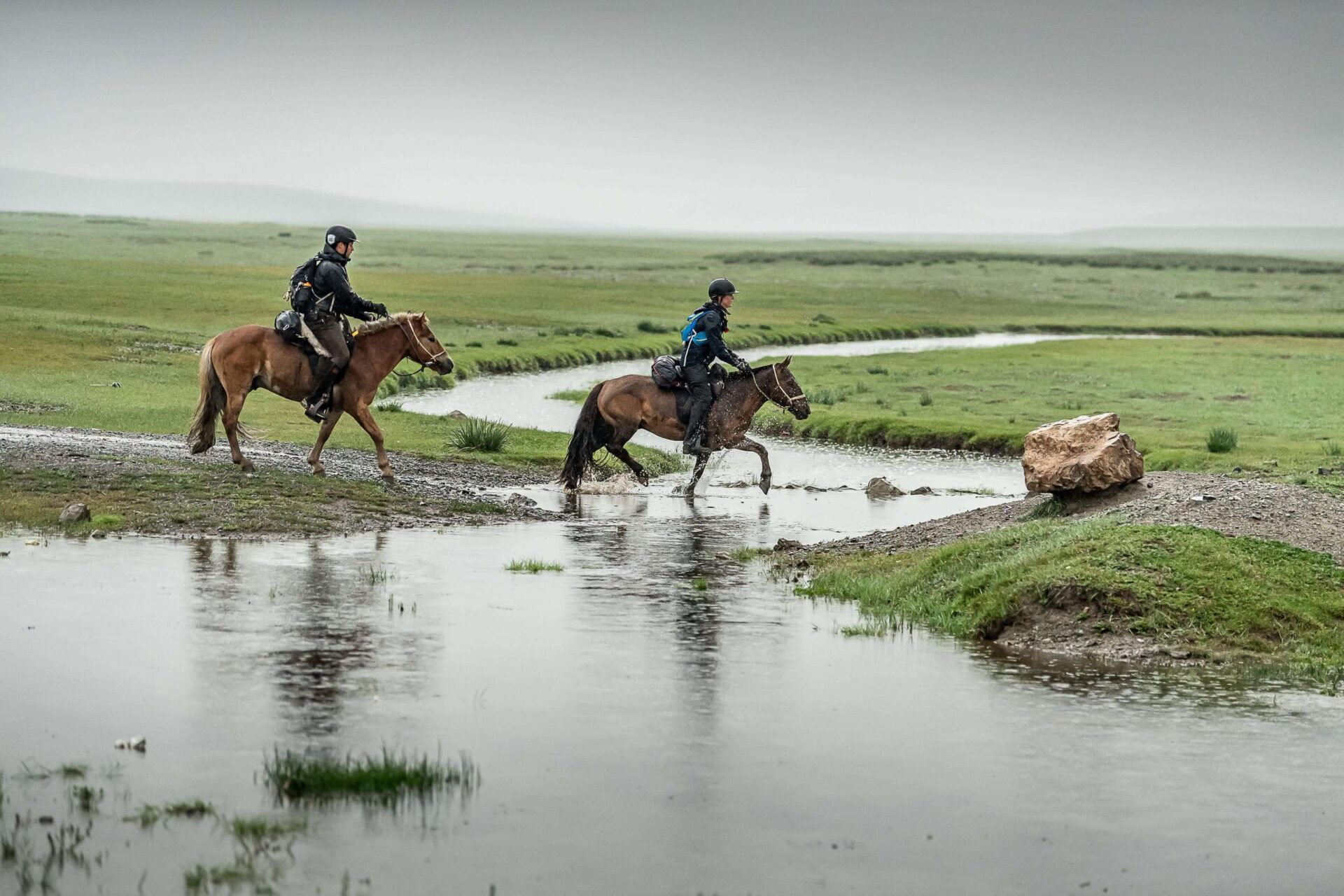 Sam Chislom (SCH) and Julia Conway (JC) – Sarah Farnsworth (photographer).
Meanwhile behind them at Horse Station six and Horse Station five…
Camping in a Ger about 10 km past Horse Station six is RRO … She has messaged in safe and sound. But Event Manager Louise Crosbie (LC) is still heading out to double-check.
Navigational errors including Alana Watts (AW) & Holly Rivett (HR) were seen heading off to Russia before corrective measures lead them back to a Derby Horse Station and Katie Hasse (KH) and Kelsey Eliot (KE) parting ways in an apparent disagreement of route …
Wiesman Nels (WN ) and Sambie Mokoakoe (SM) reunited after fellow Wiesman Nels's (WN) 2-hour delay on day one at Station one. Wiesman Nels (WN) briefly went ahead but is now back with his teammate Sambie Mokoake (SM). Are these two going to be the 2019 tag teams?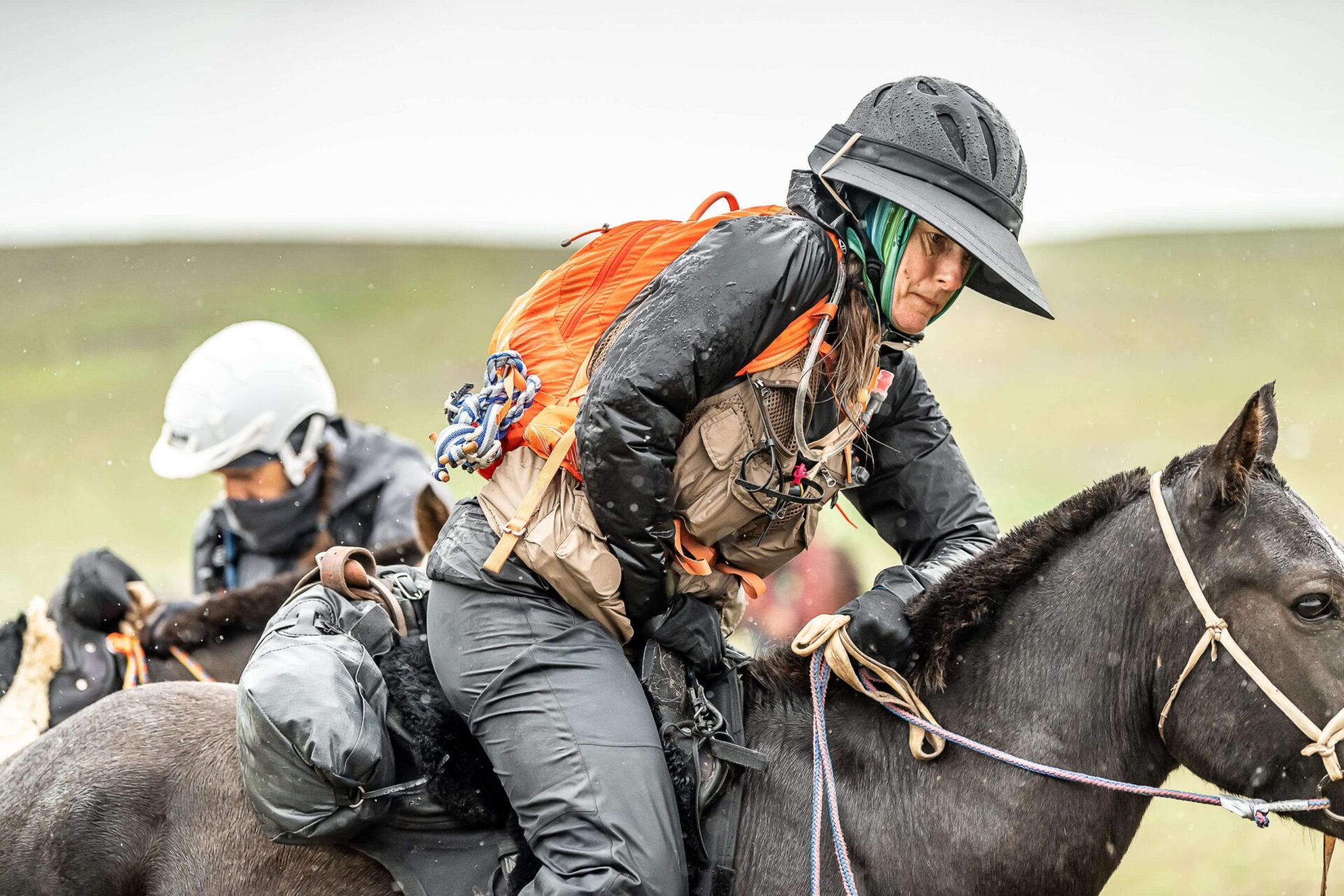 Linda Vegher (LV) – Sarah Farnsworth (photographer).
Heading back to the field is Sam Franklin (SF)… he'll start his adventure class from Horse Station seven at 6.30 am in the …… sunshine? Erin Nagle (EN) is still in the hospital in Ulaanbaatar but is due for discharge tomorrow and "might" be heading back into the field…. Let's wait and see, as she needs to be given a medical clearance from the Doc and Intrepid Medics before she can ride again….
So who's enjoying Jess's (JK) company in the Blood Wagon.…. Michael Field (MF) joined her following a dip in the river, he clearly was not wet enough!
Thrills and spills of day two….
Michael Field (MF) already mentioned. Bob Long (BL) picked a fiery beastie at daybreak but stuck with it onto the next station, however later in the day both our Cowboys Bob Long (BL) and Frank Withers (FW) ate some dust (mud possibly) from a couple of feisty stallions … do we think the herders have heard that these two are both Rodeo breakers?
Today's road crossing caused a few high heart rates for riders, with Anne Binnendijk (ASB) hitting the deck and Ella Mildon (EM) narrowly missing a close encounter with a lorry. Sam Chislom (SCH) also ate mud just outside Horse Station five.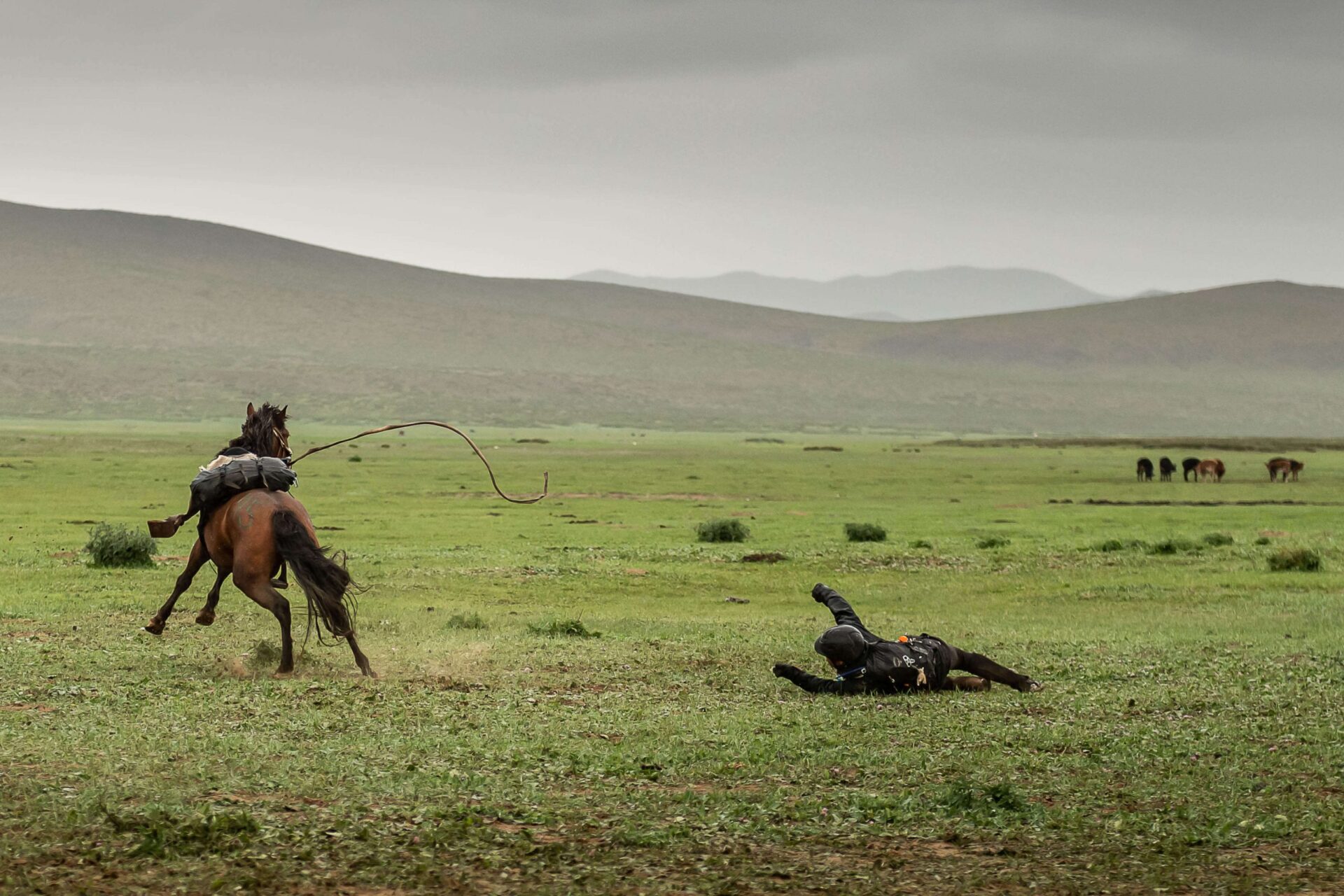 Sam Chislom (SCH) getting bucked off outside Station five – Sarah Farnsworth (photographer).
It's been wet, it's been cold and damn miserable but tomorrow is another day and sunshine is allegedly on the way …