Back
Day 2 – Into the Wild
All the riders awoke to a cold, wet, snowy, sleety and windy morning at VC2. Charming…but by all accounts, the riders had slept well and were warm enough overnight. 
However, unfortunately Camilla Shepherd (CSH) has chosen to self-retire from the race.
Holly Conyers (HCO), Kirsteen Thain (KTH), Holly Chamberlain (HCH), Rosie Bathurst (RBA) and My Nordström (MNO) were the first to cruise out of VC2 ahead of the rest. 
The riders will ride a total of 7 horses throughout the 500km race with the first horse change to take place at VC3. The riders' good navigation skills meant they arrived promptly into this station, where they vetted their current horses through.
Cristóbal Ortiz (COR), an endurance rider from Chile, is no stranger to this environment and was one of the first into VC3. He said the leg was a fast one; he thought it would be slower. He also said that the leading pack were very helpful, with everyone cheering each other on. That's the spirit of the Derby!
After vetting, with the overnight snow beginning to clear, as at the start line the riders drew their next horses and were then tasked with trying to catch them. Local gaucho crew had ensured all the horses were watered and fed. So as they were feeling pretty fresh, they took a little while to catch!
Andrea Lazzaro (ALA) drew lucky number 21. "Chew some Nuuns and carry on!"
Andrea had to get his tarzan on and climb a tree to lead his horse underneath a low hanging branch before swinging back on, only to then get bucked off right next to the tomb of a lady who died in childbirth. Are the ghosts of previous pioneers spooking the horses?! 
Rosie Bathurst (RBA) who was "not a fan" of the Patagonian cuisine on offer the previous night, drew no. 31. We hope she doesn't fade away in the snow!
Anna Boden (ABO) had absolutely no idea where she was going. She just knew she was headed for "some point" on the GPS, next to a lake. But, as she said, there are many lakes around here…
My Nordström (MNO) felt right at home with all the snow and wind. She even said she was actually sweating while riding as she had all her layers on. Sounds like her body's thermostat is prepared for any blizzards that may take place.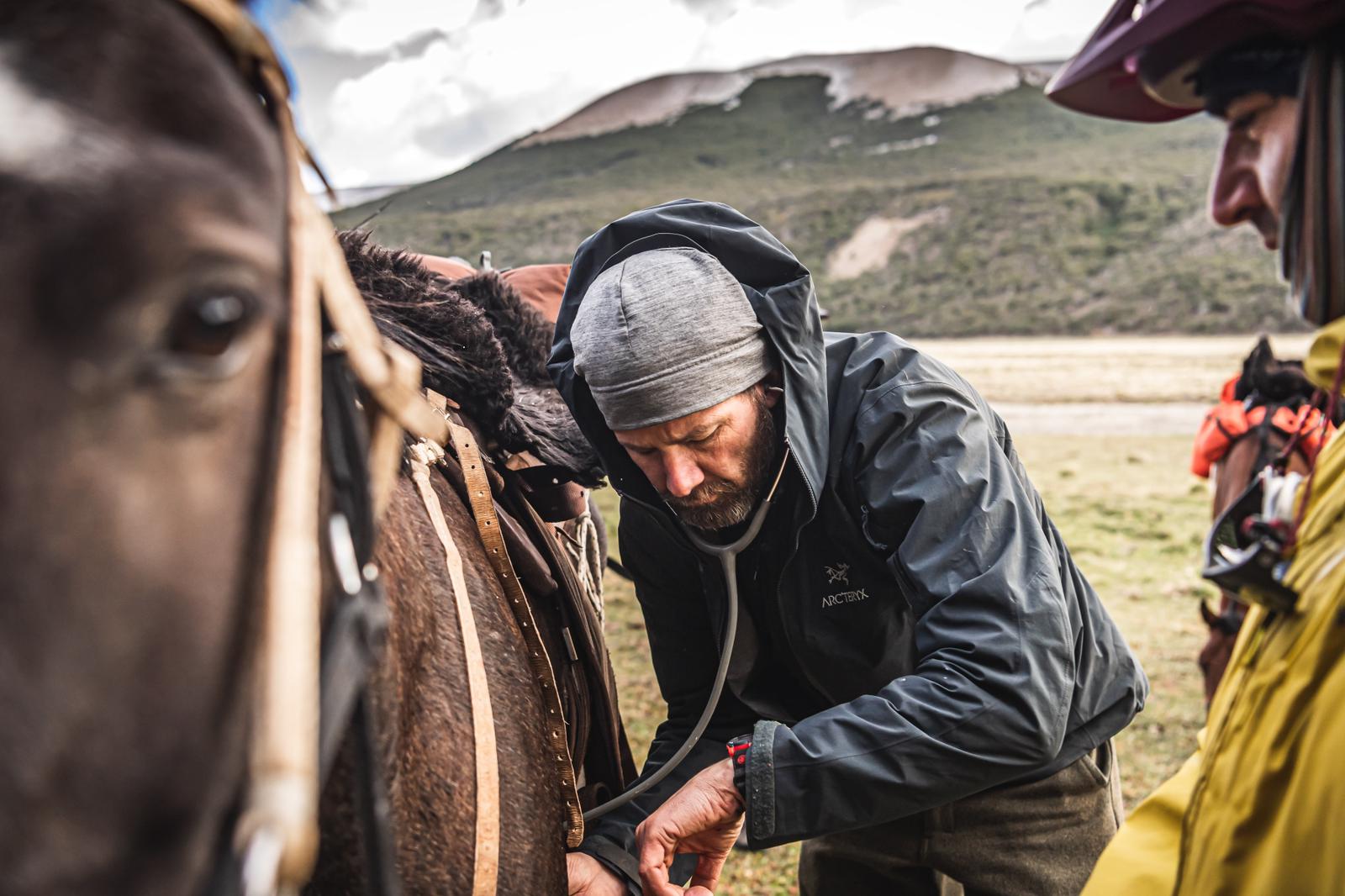 Rochelle Latka (RLA) came in with the front runners to VC3 and was in good spirits.
Andrea Lazzaro (ALA) and Rosie Bathurst (RBA) started riding together at VC3. Rosie drew a big roan live wire of a horse! Brenda Johnson (BJO) also drew an absolute fire cracker and showed some interesting tracks on the map!
Ciara Cahill (CCA), now with a working Garmin 64 GPS, was glad it wasn't raining last night. "It would have been a whole different spectacle had it had been raining." She has a lot of bog back home and is well aware it can take you a whole day to cross some boggy spots that should otherwise only take an hour. 
Morgan Van Overbroek (MVO) stated that she'd had an epic ride in the nice wind, even with the snow and blizzard. "This was supposed to be good weather at the start? I don't know what that means for later on in the race!" She also said they made a good decision to ride over the hill as they had great views of the landscape and guanacos. They arrived last but "who cares, the horses were great!" 
Pamela Karner (PKA) is one of the oldest competitors next to Jaco Storm (JST). Pam had a go at trying to speak the local lingo. She also said her first night camping she didn't know where anything was and thought she had left everything behind. She is just getting into the swing of things.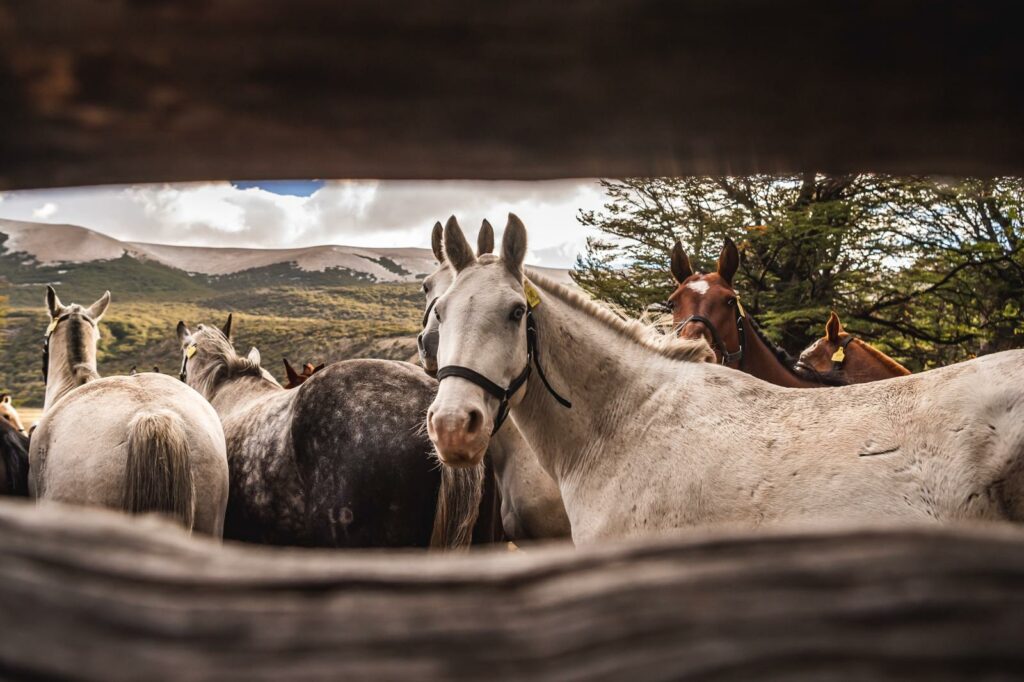 Tobias Endress (TEN) is riding with his sister Sarah Endress (SEN). He was lucky enough to draw the crew's favourite horse, a big grey regal looking animal. He named him Dream Dancer. Tobias was super happy to push out of the dense forest and celebrated seeing stones and grass again. "The forest was like an extreme trail but the horses were amazing."
One of the riders unfortunately had a horse who had a few bucking fits which resulted in a broken saddle and lost stirrups. Event manager Erik gave them his saddle and he made do with their broken one. He macgyvered some hobbles into stirrups and the sheepskin saddle topper into a saddle pad. 
Daniël van Eeden's (DVE) horse threw a shoe so he replaced it with an easy boot (a pull-on kind of running shoe for horses). 
Holly Conyers (HCO) and Anna Boden (ABO) teamed up and soon took the lead. These two are very competitive. 
Laura Heuer (LHE) took an alternate route which seemed to work out in the end. 
Sam Taylor's (STA) saddle slipped whilst walking into Station 4 causing a bit of a rodeo show.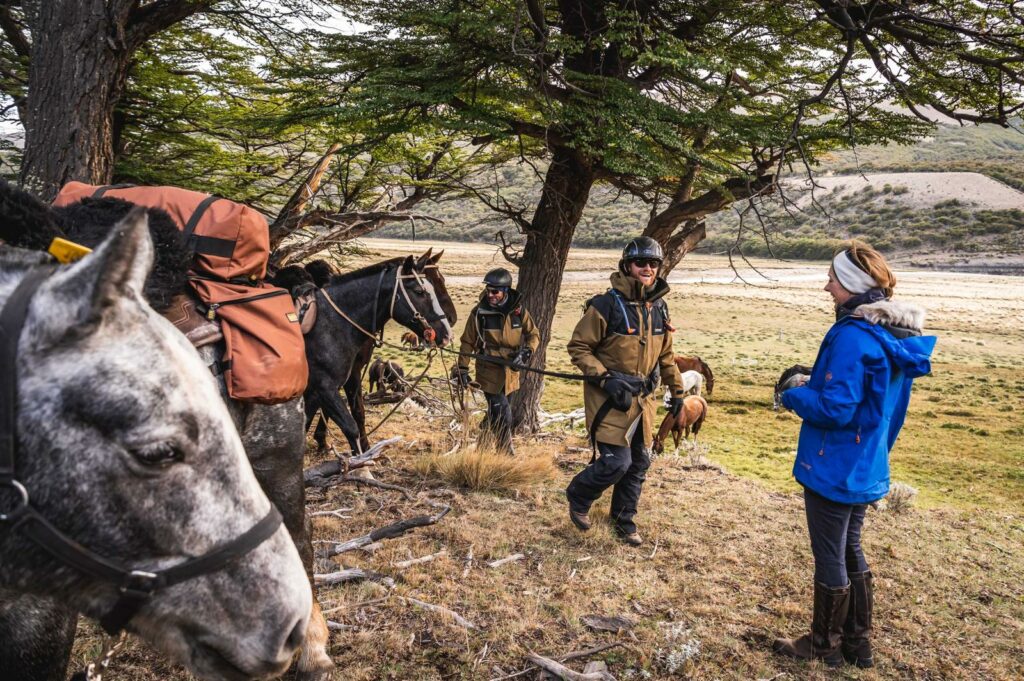 Alfonso Castro (AFC), Antoine Carle (ACA), Sam Taylor (STA), Charlotte Outram (COU) and Alejandro Castro (ALC) all vetted through with flying colours and choose to call it a day and stay at VC4. 
Anna Boden (ABO) said, "I was nearly blown off my horse today. Seen lots of Flamingos and alpacas. My orzo bolognaise was delish."
Andrea Lazzaro (ALA), despite a valiant attempt, didn't quite make it to VC5 but reported in, "Calling it a night here. Got food, water, shelter and all is well." We will see how well those that camped out are in the morning when they have potentailly lost their horses…
VC5 is located right next to Laguna Sterea. Race leaders Holly Conyer (HCO), Rochelle Latka (RLA), Holly Chamberlain (HCH) and Anna Boden (ABO) quickly vetted through and rode on. They camped out by the large body of water. Cristóbal Ortiz (COR) was unable to join then due to needing to sit out a vet penalty.
Jaco Storm (JST) lost his horse, found his horse then lost his horse again. Local intel said they were sure his horse was not coming back and was now living with wild horses in the valley.
But no! Amazingly he rode in to VC4 just in time. Equestrianists founder Tom Morgan declared, "Someone get that man a bottle of wine!"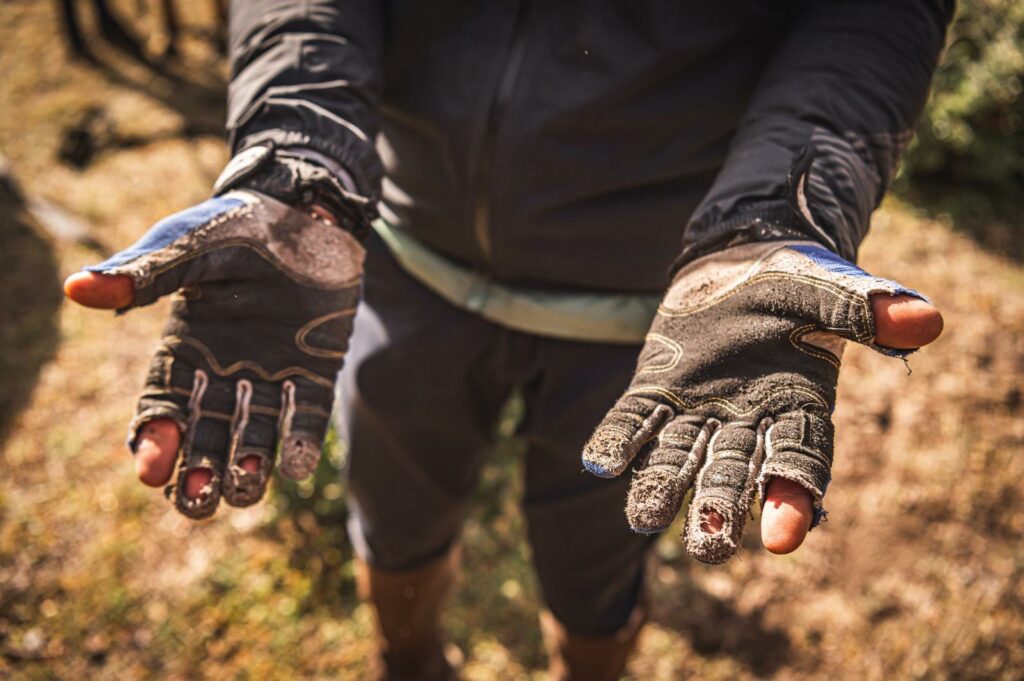 Leaderboard at the end of Day 2 
Between VC5-VC6
RLA
HCH
ABO
HCO
At VC5
LHE
MNO
COR
KTH
HVW
BJO
MHO
Between VC4-VC5
ALA 
ELE
RBA
MVO
PKA
TEN
SEN
CCA
MST
NBL
KBR
DVE
CJA
At VC4
COU
STA
SKE
JST
ALC
ACA
AFC
Retired
MGA
LSC
NMG
CSH
Penalty summary at end of Day 2 March 4 2022
Vet penalties (2 hours):
DVE (heartrate)
ALC (heartrate)
COR (condition)
Technical penalties:
Late riding:
ELE 10 mins 
RBA 10 mins 
JST 10 mins 
ALC 6 mins 
Not following mandatory navigation points:
LHE 45 mins* 
*Calculation of penalty:
Distance advantage: 5km
Average speed of rider going the correct route = 6.6km/hr
5km/6.6kph = .757 x 60minutes = 45.42 minute advantage