Back
Day 3 – Gazelles and camels and spas, oh my

Catch all the video highlights
The weather continued to play a major part on Day 3 in this 2023 edition of the Derby, with the riders enduring another blistering day followed by a biblical downpour just around the time they were tucking into their tents/gers/goat sheds.. If you've never been caught in a Mongolian thunderstorm you are missing one of the finest examples of the power of Mother Nature. You can go from parched and dried-out tongue-hanging-out sticky hotness to saturated sogginess in a matter of minutes. Lucky for most riders, they had an initiation into the fickleness of weather at start camp and are by now experienced weather-weatherers.
Weather notwithstanding, the beauty of the steppe did not disappoint today. Jessie JDO had an incredible day of solo riding, even encountering a gazelle in the mountains somewhere around HS8. Not to be outdone, Micaiah, MSO and Alice ARO rode up to a rock in the middle of nowhere and promptly discovered it was a camel catching up on its beauty sleep. By the time these riders return to the former lives, they will have accumulated a plethora of visual memories to sustain them for a lifetime.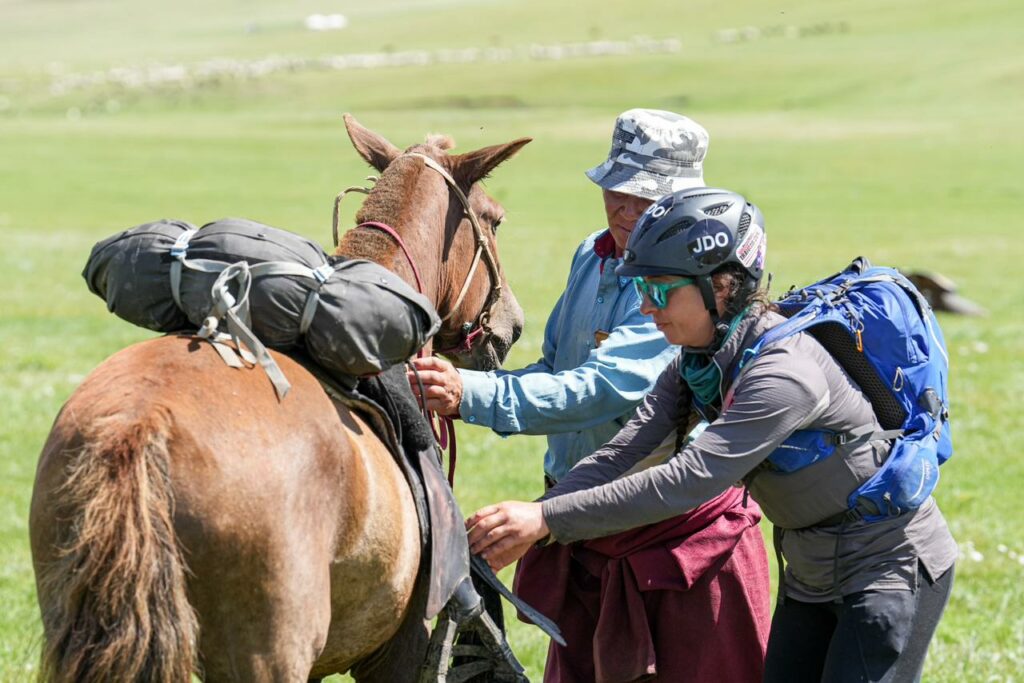 It wasn't all gazelle-gazing and camel-contemplating though; Randy RCA continued his lost-horse streak with another parting of the ways early in the day. "I think I did something in my past life that I'm paying for now – I'm cursed" he said. Maybe now is a good time for all of us to send him some good ju-ju as he's not only trying his best out here but displaying exceptional good humour and sportsmanship regardless of his misfortune. As a side note, Randy, a bonafide cowboy, is riding with English leathers which is a first for him. Kudos to you Randy and wishing you less horse-searching and more horse-riding from here on.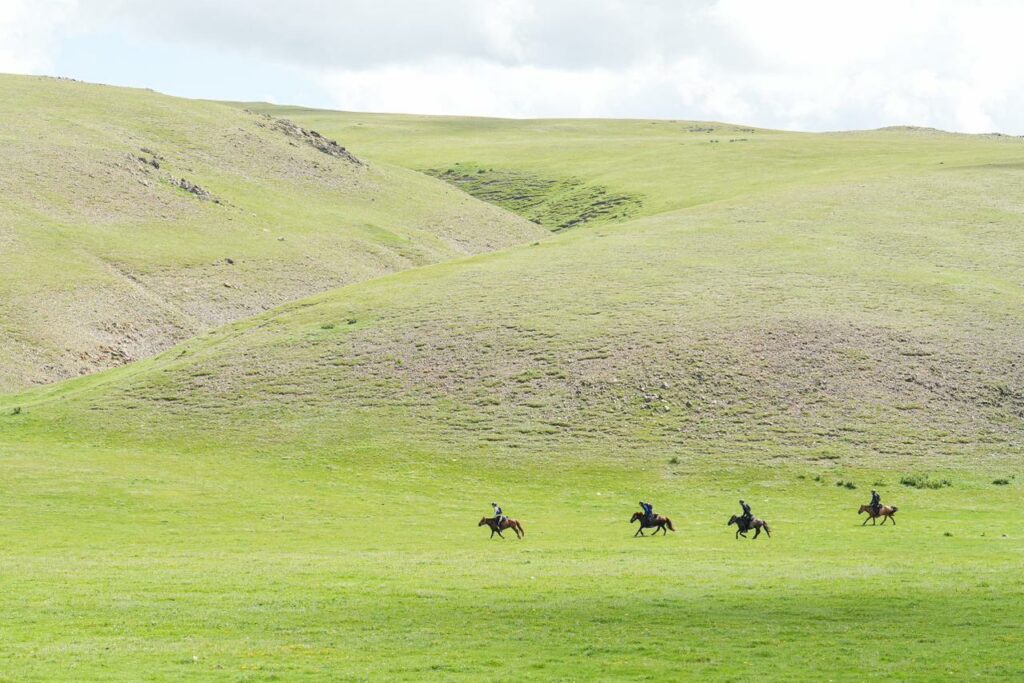 Today also had all manner of "creative navigation" (as we all it here in HQ) with the likes of Judith JJA doing a u-turn between HS5 – HS6. It looked at one point that Phoebe PRA was making for the nearest village in search of a cold beer break, but in reality she was showing some navigational prowess in her efforts to avoid the treacherous bogs. Meanwhile, further back on the course, Izzy IDS did a walk-about in the desert but managed to park her horse with a local family and then gratefully accepted a carry forward with EM Louise.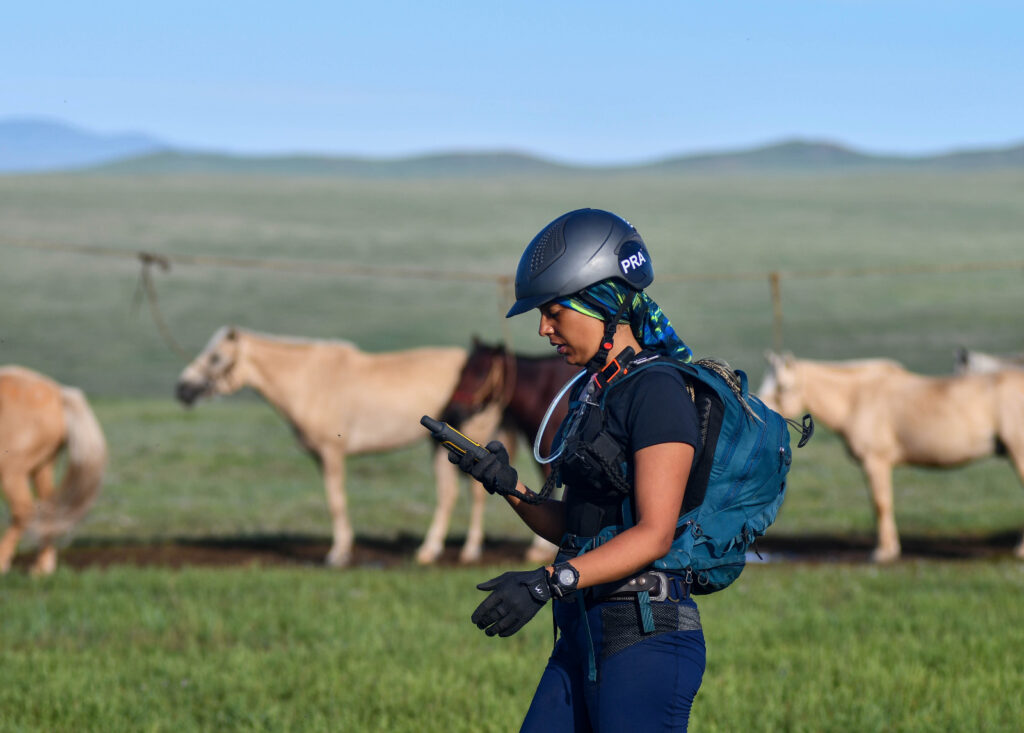 Bumps and bruises are a natural part of the Derby and many a rider has gone home missing a few layers of skin or sporting some gnarly discolouration on various parts of the body. Reid RAL however, who is riding with a prosthesis as he lost his right leg in Afghanistan in 2012, has had more than his share of discomfort. He relearned to ride as part of his rehabilitation program and has been showing us true grit out here on the steppe. He developed "a bit of a blister" which was attended by medic Ness.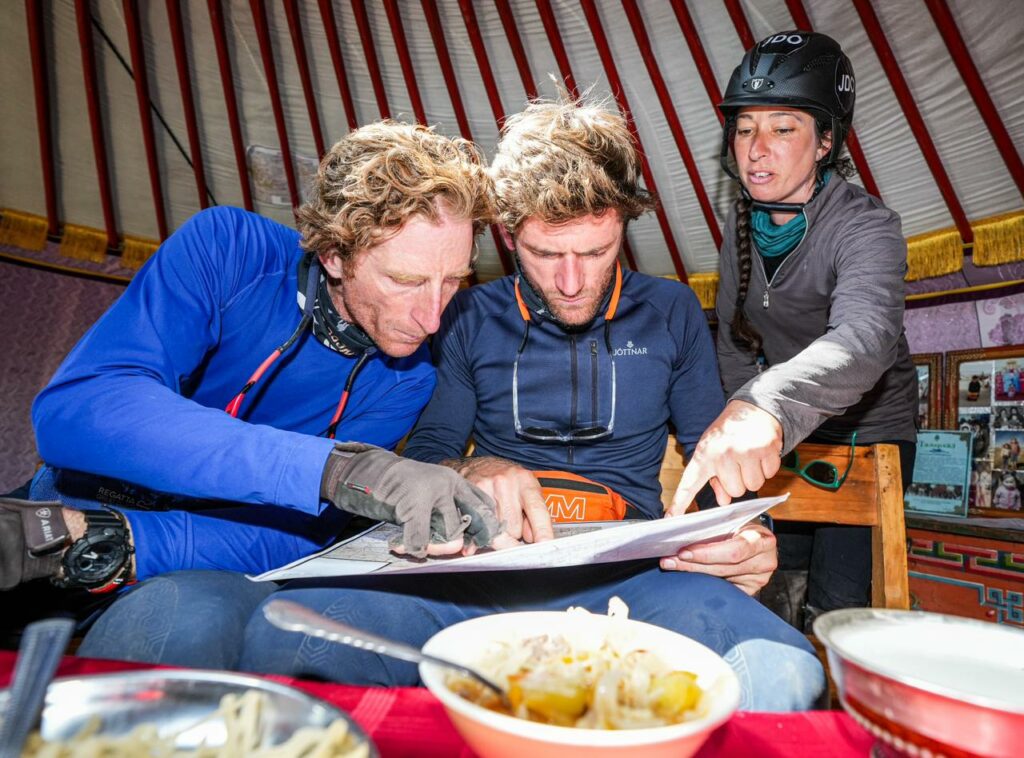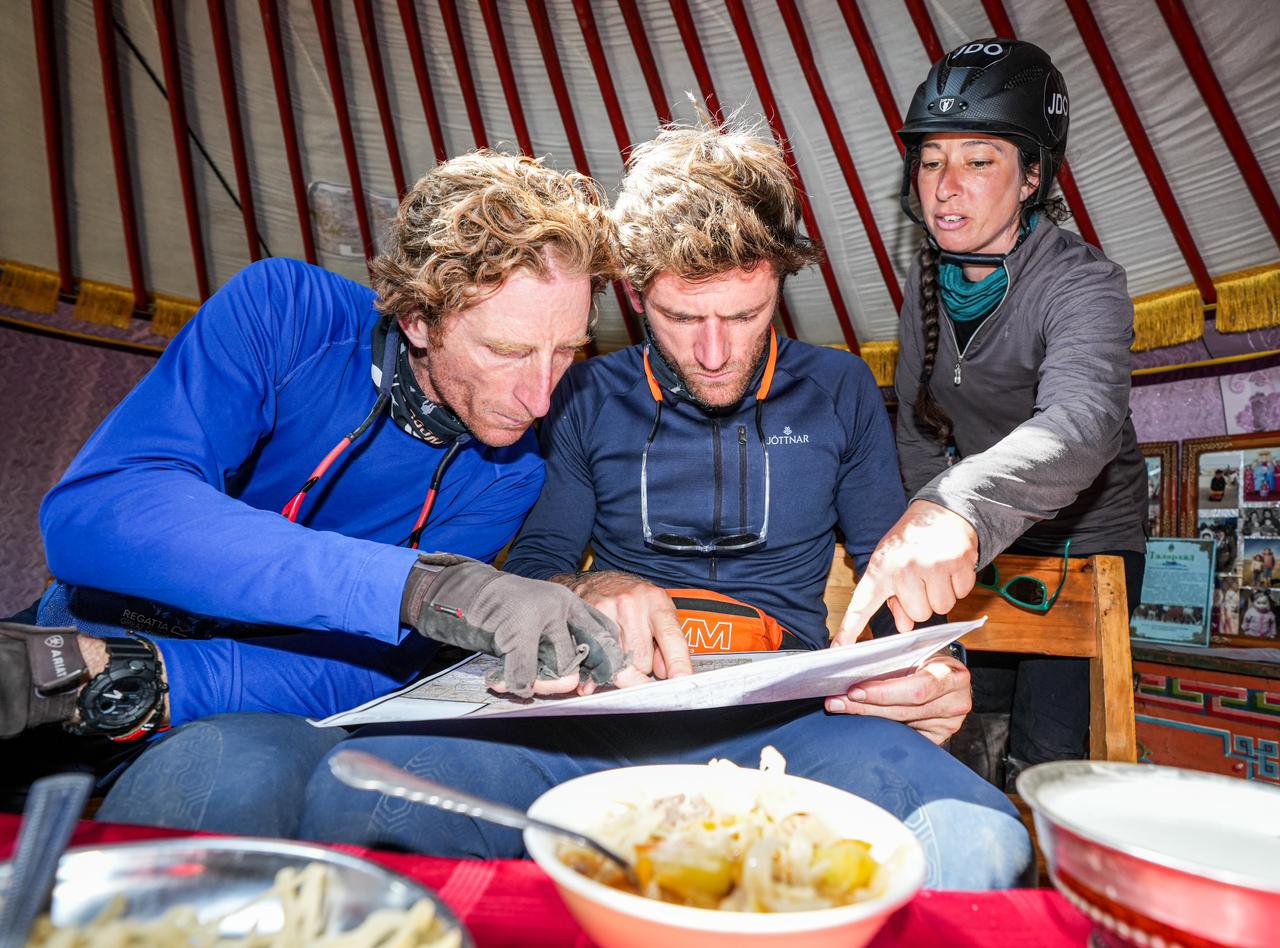 Hilaire's HBL horse at HS 8 spooked and she made an emergency exit stage left and has suffered minor injuries. She's currently in UB to getting it checked but by all accounts is looking to get back out to the steppe as soon as possible. You can't keep a good Brit down.
The Pakistani team found themselves camping near an ancient well and seized the opportunity to have a steppe-special spa day. They set up showers and had even brought along a speaker, playing some spa-appropriate music just as Mother Nature brewed up one more epic steppe storm.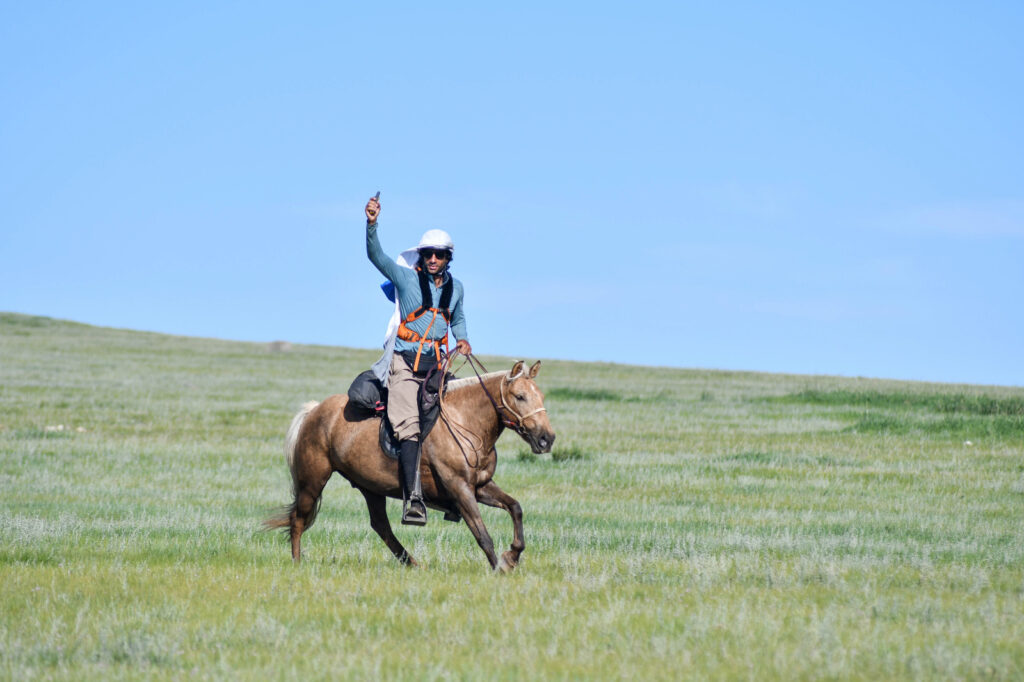 Madliene MHA, Ashlin AOC, and Alice ARO were on the lookout for a camping location when a good Samaritan happened by, offering up accommodations for the night and even distributing apples for snacks. Sadly, however, they realized that her ger was at least 10km away and unreachable prior to riding cut off time so they sought shelter with a neighbour. They found their nightly accommodations just in the nick of time before the skies opened up with another steppe-special deluge.
On the other hand, Emmelia EPO & Martin MMC weren't as fortunate in their camping experience, rocking up in a muddy goat shed for the night – just another authentic Mongolian experience to add to their collection. You're nobody unless you've been in a goat shed in Mongolia for the night.
The front is heating up, but it's still anyone's race: one lost horse, vet penalty or error in navigation could seriously switch things up. Here are the field positions at the end of racing on Day 3:
Day 3 Leaderboard
HS9:
XFE
MPE
TNE
JJA
LHE
HS8:
MSO
HBC
RDJ
JDO
LJO
HCO
RAL
PRA
CFA
ADO
AGK
KDU
SFL
DGJ
Between HS7 – HS8:
ESY
JRA
SPY
EPO
MMC
MHK
OHK
MHA
FJA
UKA
AOC
ARO
At HS7:
LPE
BRA
OGA
SCO
Between HS6 HS7:
SPE
RCA
IDS
Retired: RHE, EAS