Back
Day 9 – A winner is crowned
Catch all the video highlights
As the sun rose over the steppe on Day 9 there was a sense of expectation in the air. Lead rider Linda LHE was sitting pretty at HS27, a mere 60km from the finish and exquisitely positioned, should all go well, to claim the 2023 Derby title by mid-day. Crew were up at the crack of dawn, herders had horses organized and ready, and when the clock chimed 0700 Linda was out the door on her way to the finish.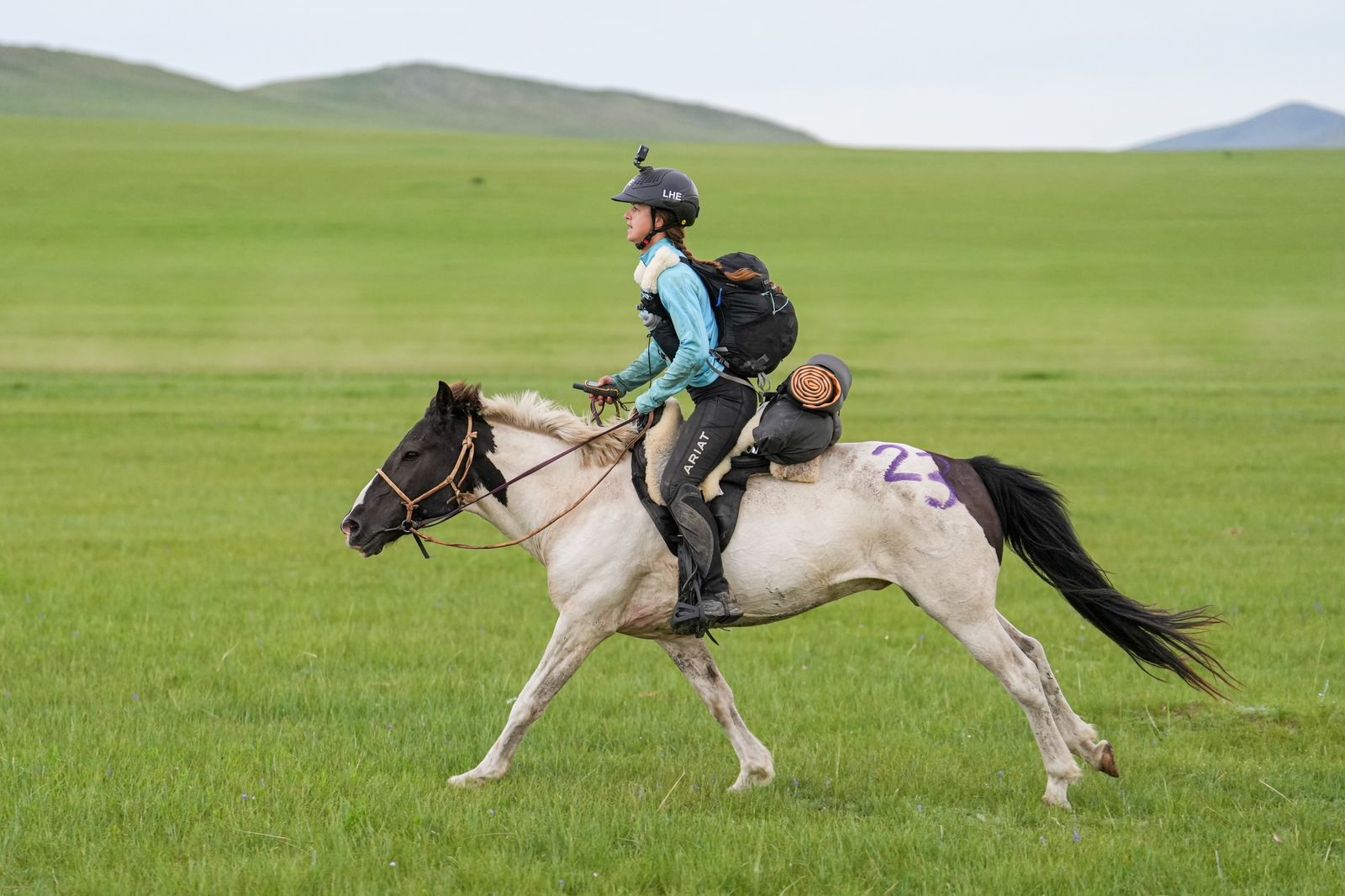 Camped between HS26 – HS27 Judith JJA, Xavier XFE and Moazzam MHK were also well on their way first thing, looking to narrow the gap between themselves and the leader; and chaser Matthew MPE back at HS26 set out to continue his relentless push towards the finish line. With this tight of a race, it could still come down to the wire. One penalty, a slow horse, an unscheduled dismount and everything could change.
The crew watched Linda's progress with bated breath while reports began pinging in that she had drawn a rather "measured pace" horse: in other words it was a somewhat leisurely ride to HS28 with the chasing pack baying at her heels.
Most notably Matthew MPE blasted up the field from fifth position and overtook chaser Xavier, Judith and Moazzam coming through HS28. Galloping down the home stretch was Linda on a much more lively horse (after a redraw of horses due to an unscheduled mud bath outside of HS28) with Matthrew MPE just a couple of hours behind.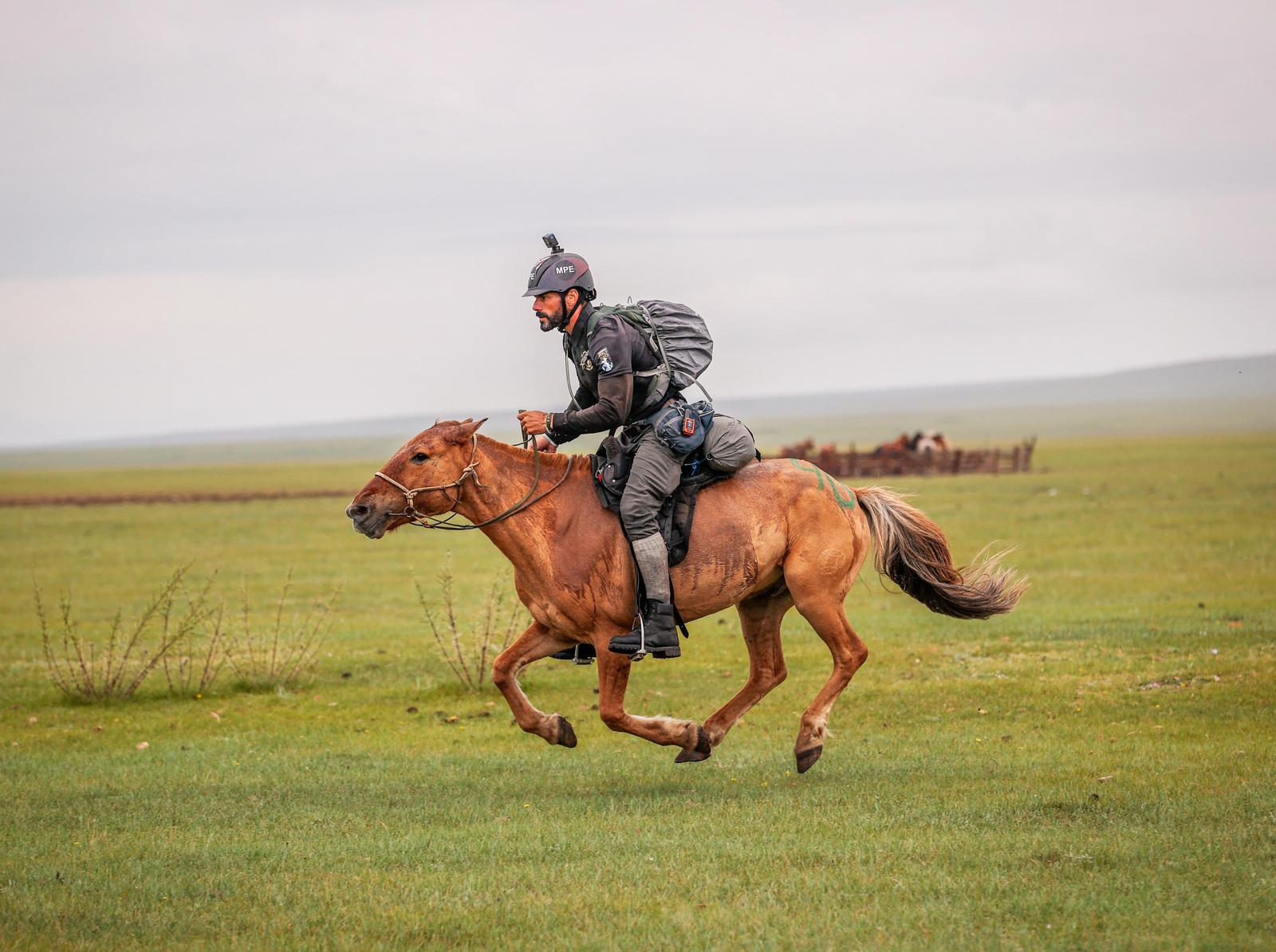 The crowd was assembled at the finish line to welcome Linda as she approached shortly after noon. Head vet Anna, presiding at the finish, waited patiently while Linda cooled her horse. The riders have 30 minutes to present to the vet after checking in; any infraction of the vet check parameters results in a penalty which could have changed results drastically. Word came down that at the first check the horse's heart rate was still slightly above the accepted 56 beats per minute. The crowd was silent and watchful while Linda continued to cool her horse and you would never have known that this was anything other than a routine vet check by Linda's outward sense of calm. Finally Anna gave the crowd a thumbs up – Linda's horse had passed the vet check and she was officially cheered as the 2023 winner of the Mongol Derby.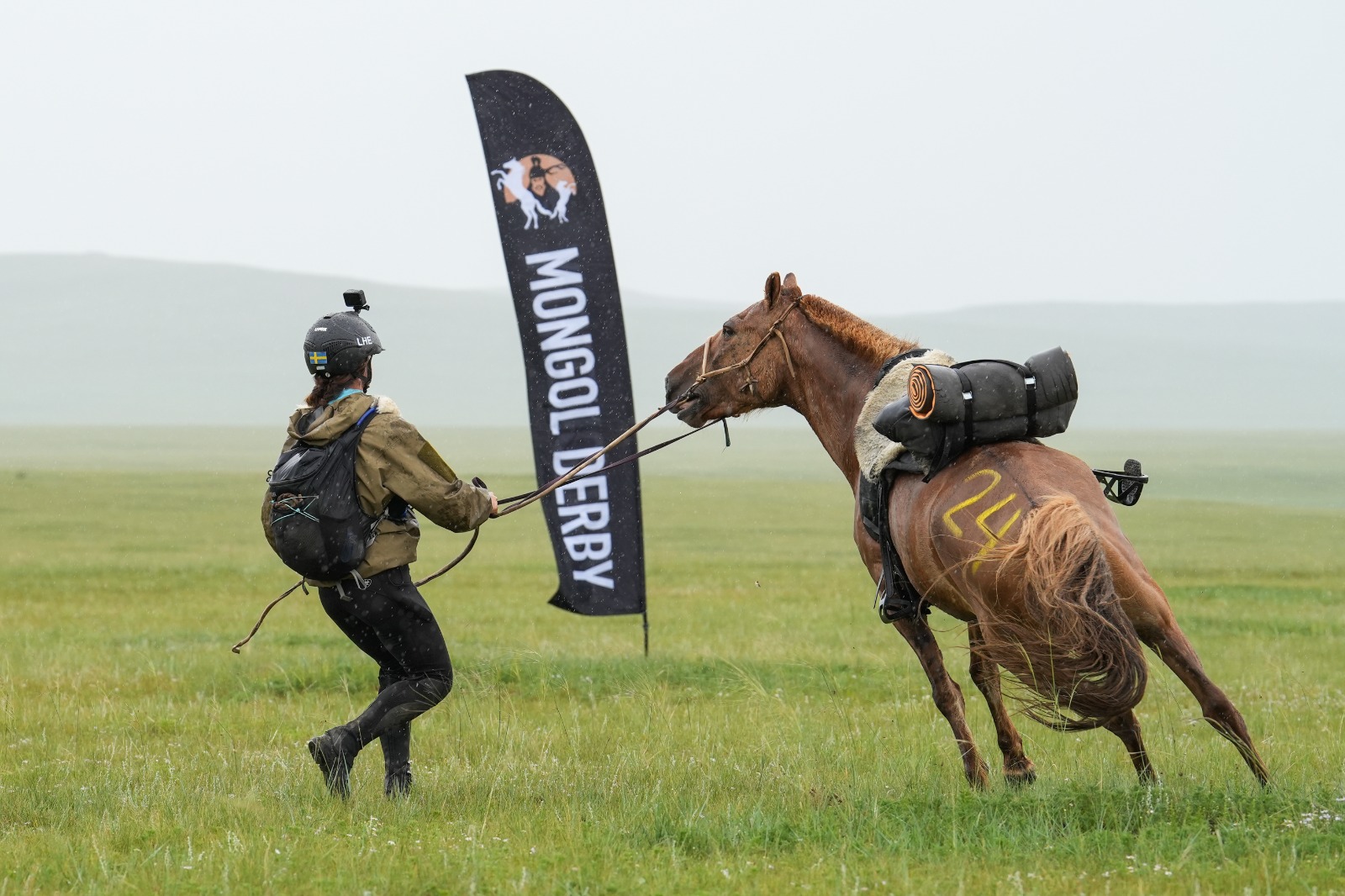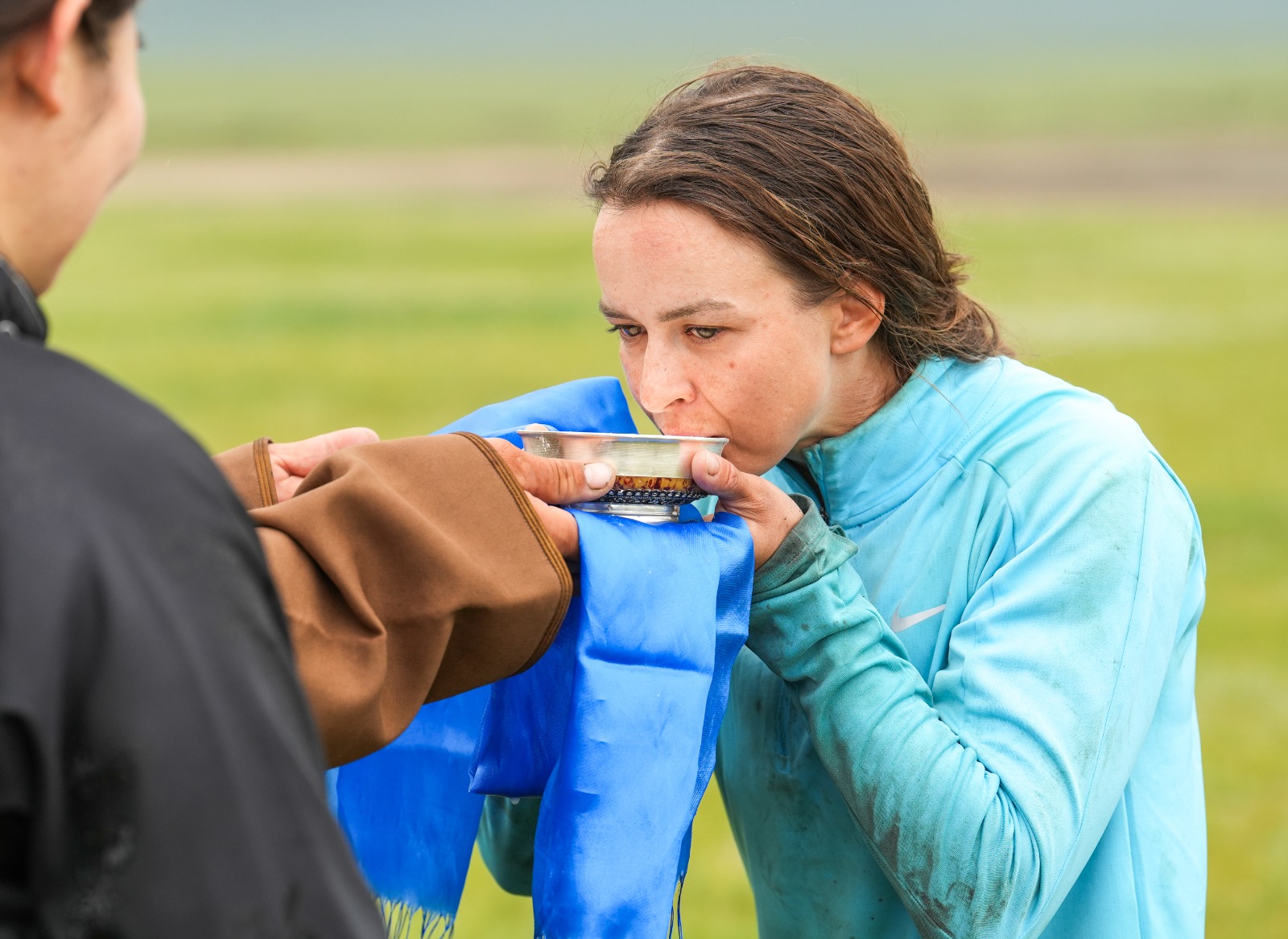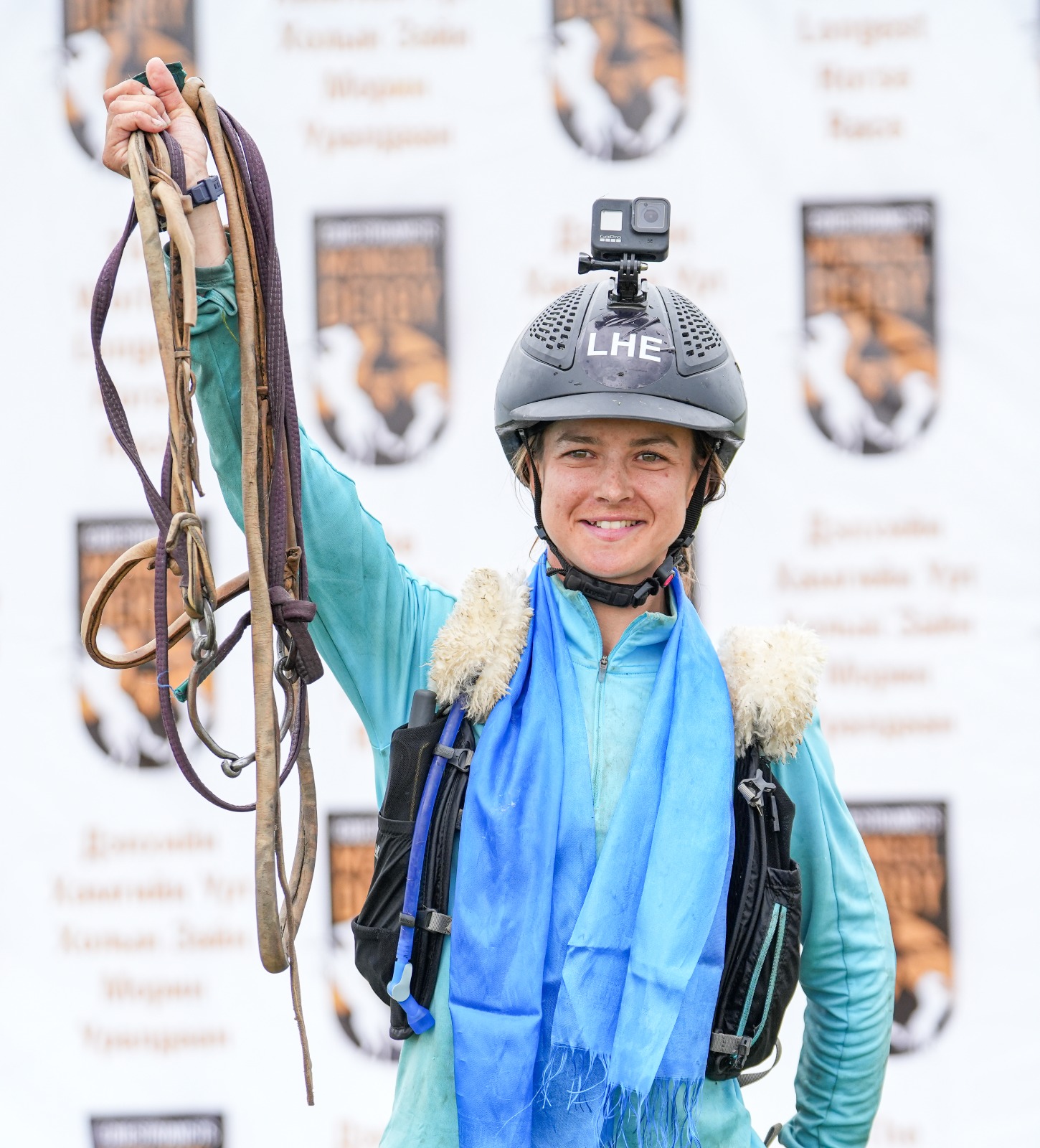 Coming in behind her, Matthew crossed the finish line shortly after with Xavier, Judith and Moazzam not far behind. Matthew's push to the finish on Day 9 paid off and with a clean vet check he officially earned second place. Judith followed to great applause, her stunning display of horsemanship and resilience earning her a third place finish; Xavier fourth, and Moazzam (who had ridden the last leg with a foot injury) claiming fifth place.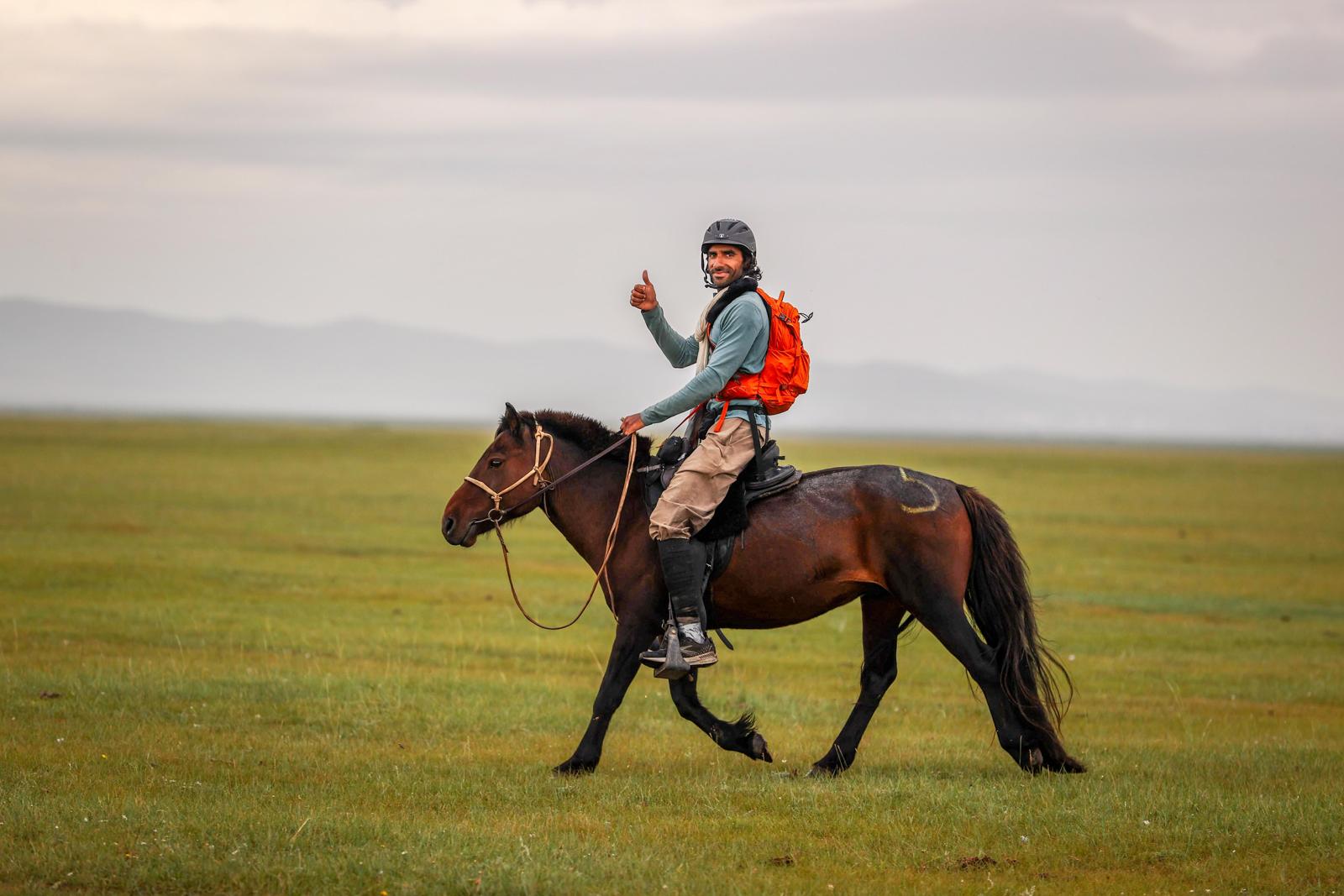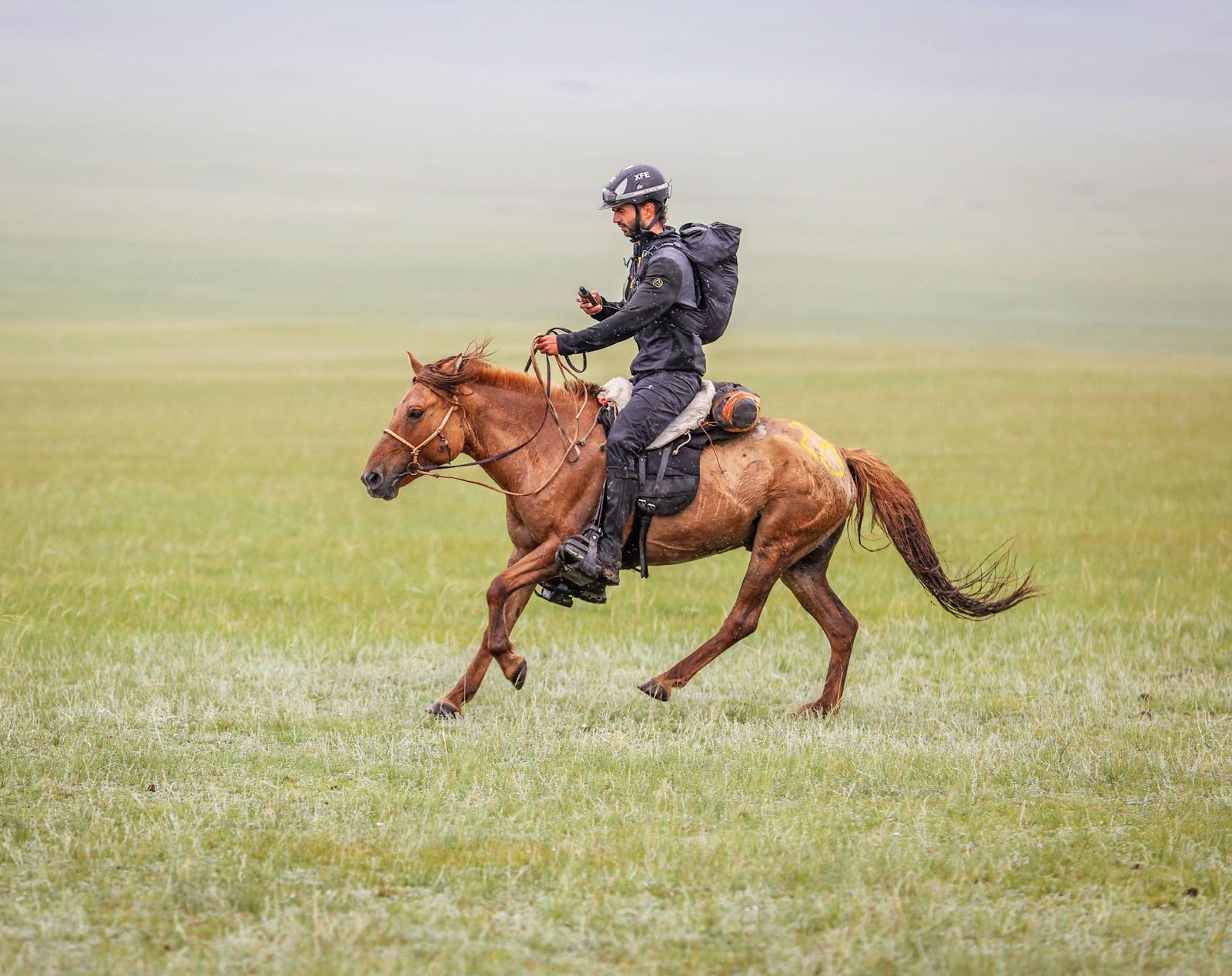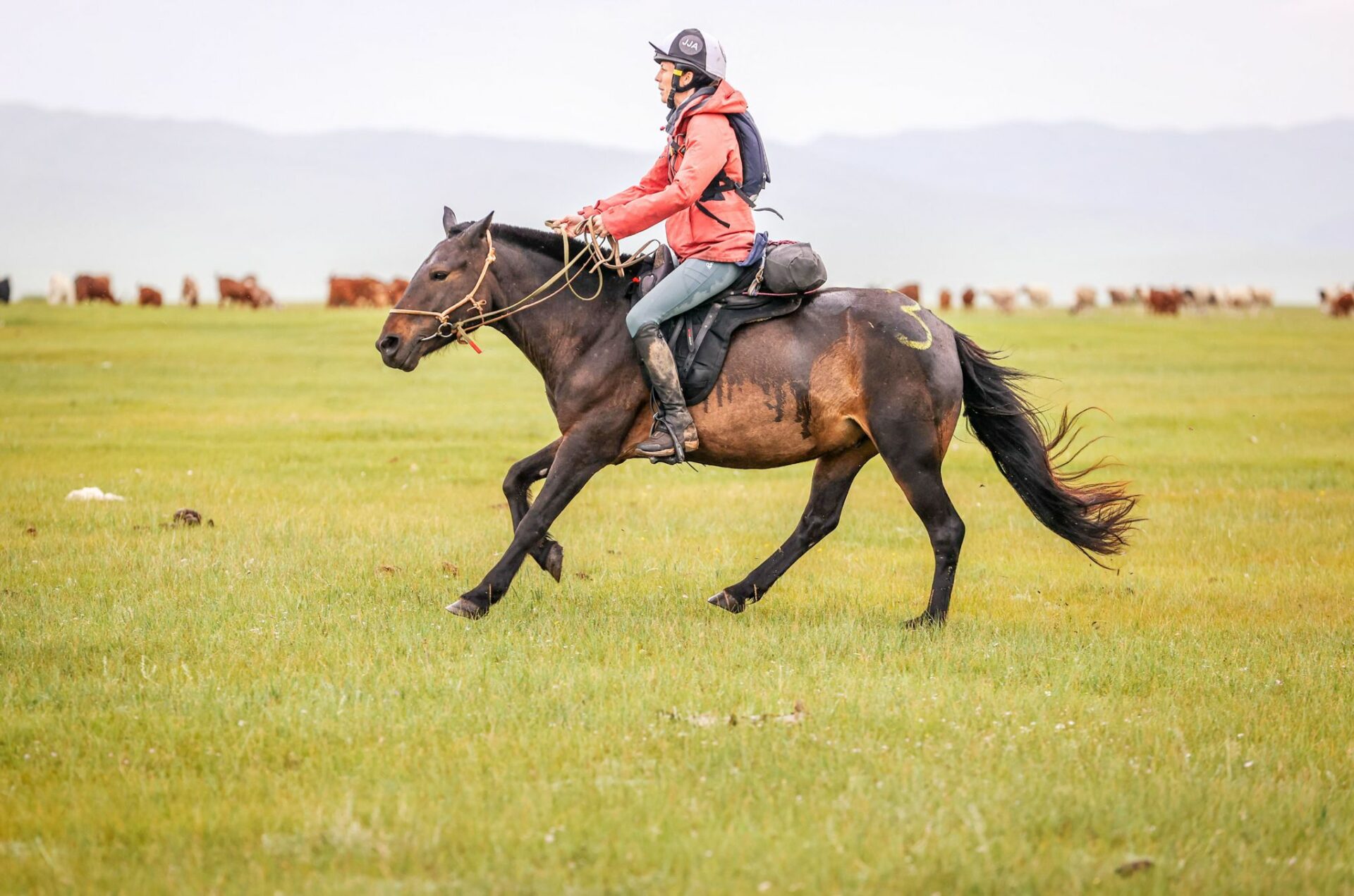 The action wasn't over for the day, however, as Holly HCO our resident 2022 Gaucho Derby winner claimed a solid sixth place; and the balance of Team Pak Fahad FJA, Omer OHK and Umair UKA rode over the line to capture a joint seventh.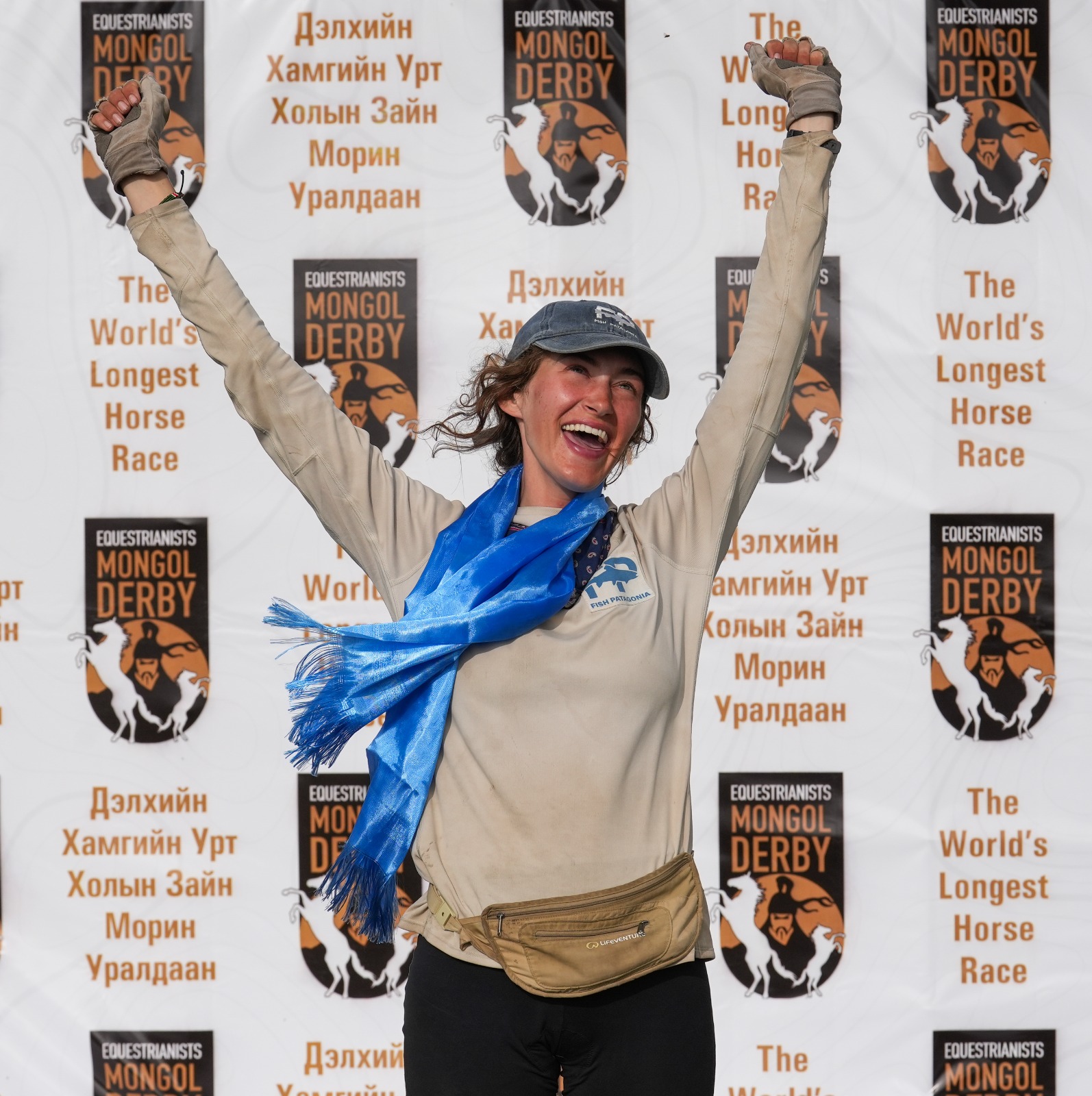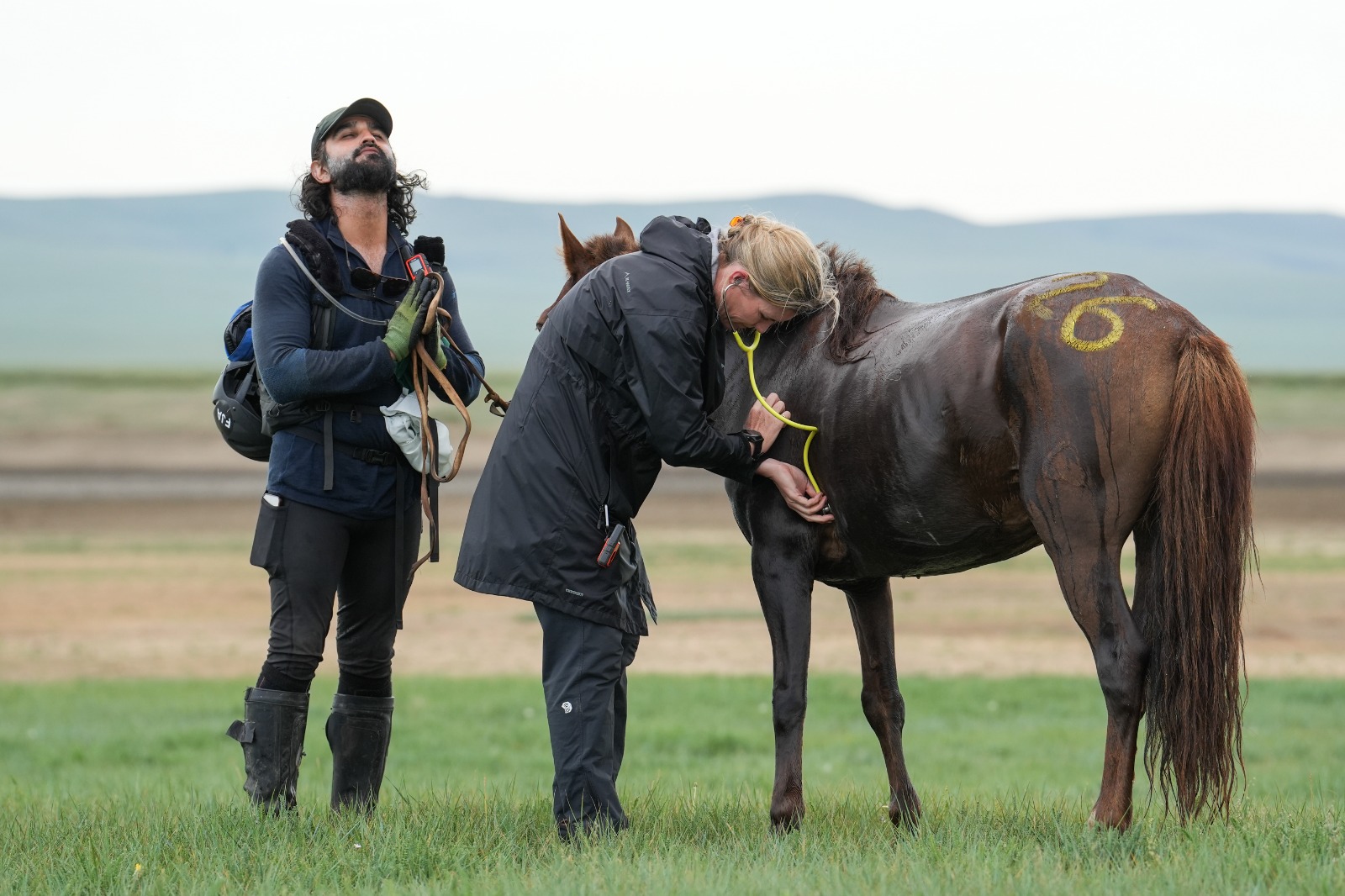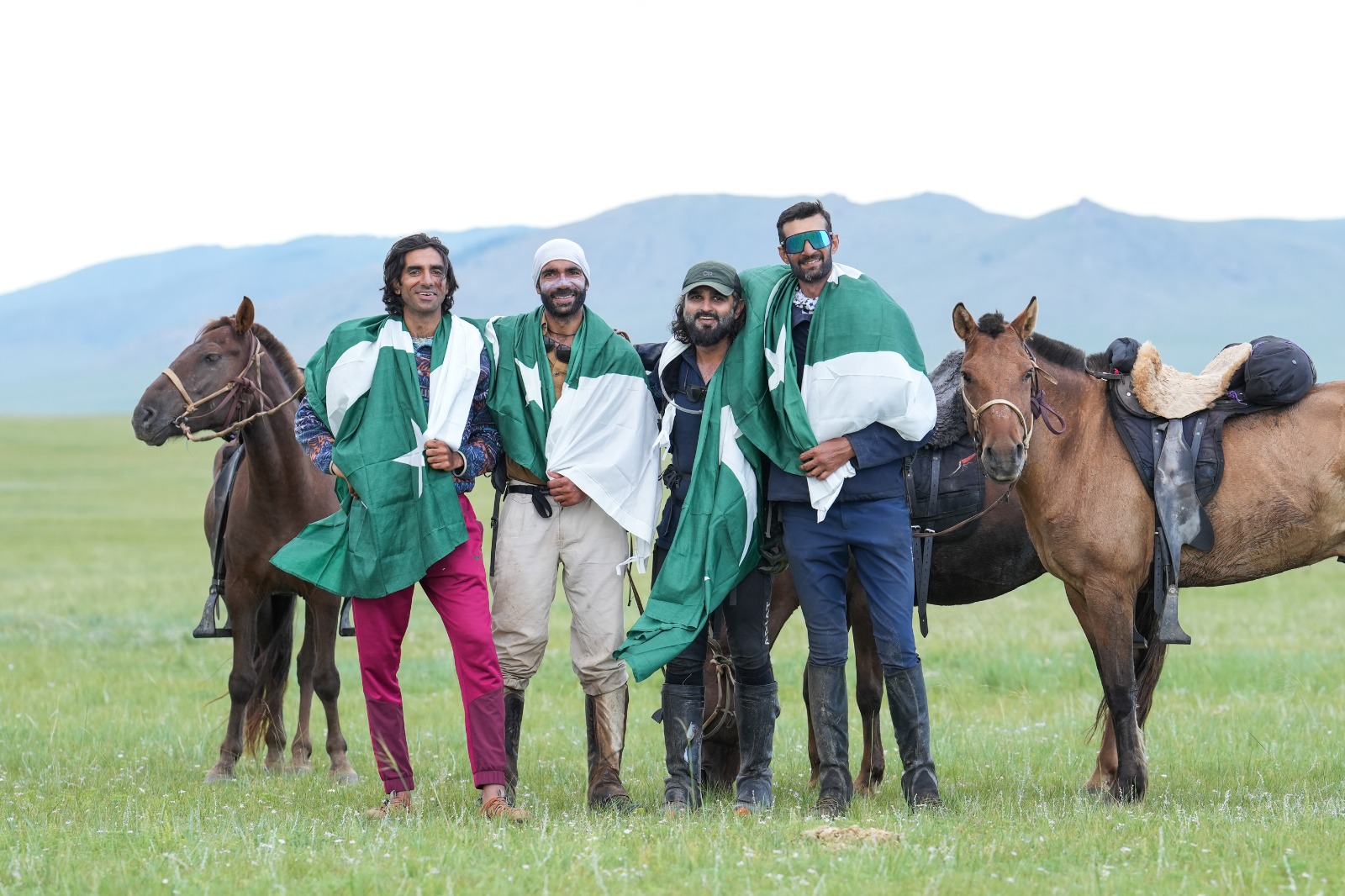 Some of the "horde" overnighted at HS27; a couple of dedicated campers (Chyulu CFA and Aisha AGR) camped between HS27 – HS28; and a few intrepid souls overnighted at HS28 ready to ride out on Day 10 at 7am on the dot.
Although a winner has been declared, the race is still very much not over with many thrilling tales yet to tell. Stay tuned tomorrow….
Day 9 Leaderboard
1st LHE
2nd MPE
3rd JJA
4TH XFE
5TH MHK
6TH HCO
7th FJA OHK UKA
HS28:
JRA
SPY*
KDU*
RCA*
OGA*
Between HS27 – HS28:
CFA
AGR
HS27:
RAL
JDO
EPO
ESY
AOC
HBC
ADO
LJO
MHA
DGJ
RDJ
LPE
ARO
MSO
SCO*
EBA*
*Adventure category
Retired:
RHE
EAS
MMC
BFA
SFL
SPE
HBL
TNE
PRA