Back
Day 6 – Grit and camaraderie

Catch all the video highlights
As usual , the Day 6 on the steppe started with some interesting weather. A heavy fog had descended, adding a very Game of Thrones-esque eerie atmosphere and riders and crew alike were nervously checking over their shoulders lest a white walker catch them unawares. By mid afternoon, however, the atmosphere had lightened noticeably, and the fog cleared up to reveal Mongolia's signature blue skies punctuated with small puffy white clouds towards the horizon.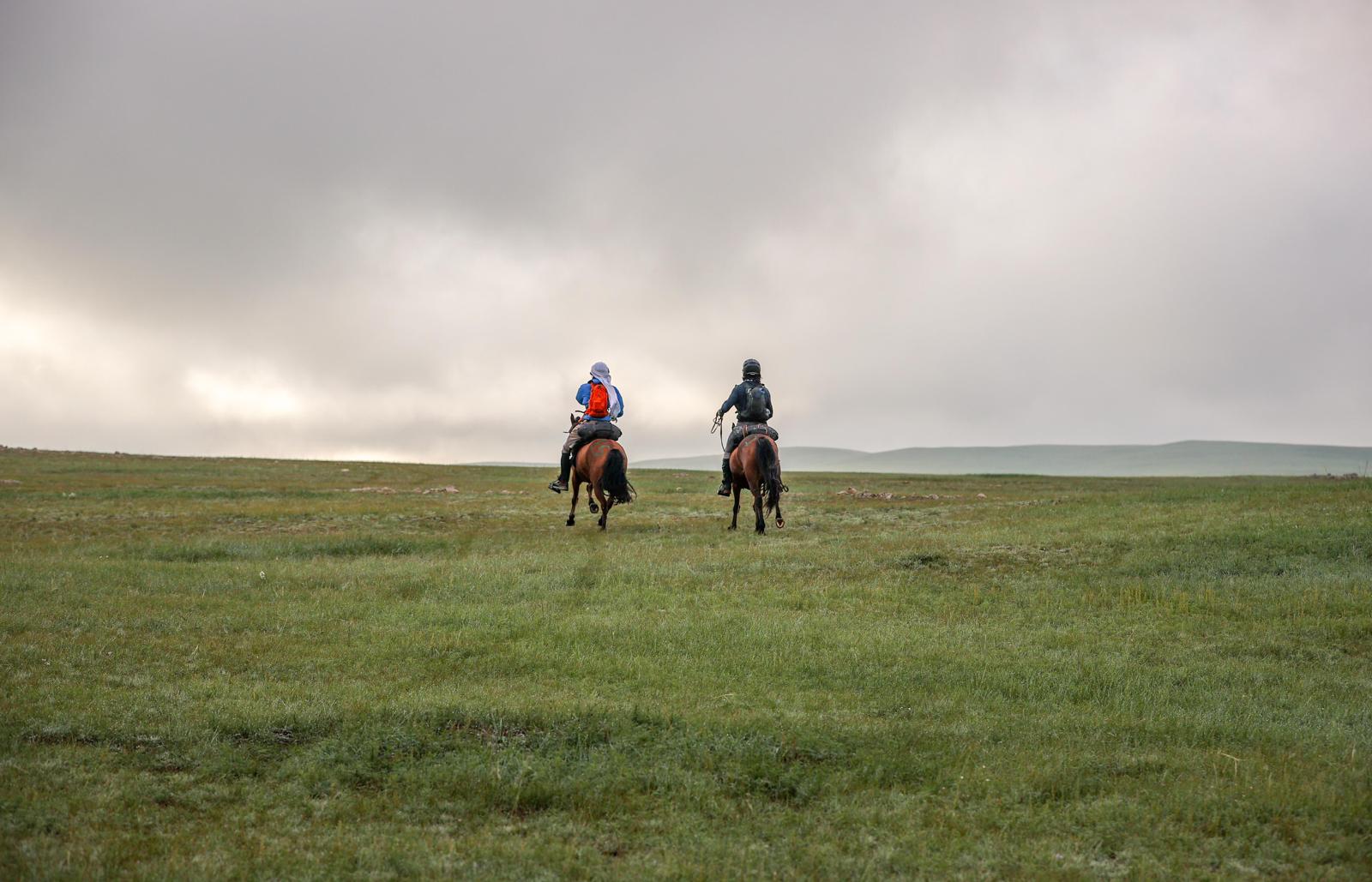 Our resident Swedish Viking Linda LHE held the lead throughout the day. It's a well-earned lead and nothing has come easy to this intrepid rider: she has had a kick or two but has marshaled on without a complaint. We've met quite a few tough characters through this race but she may be one of the toughest thus far. According to the crew she's battle-hardened and has definitely shown the world that she means business.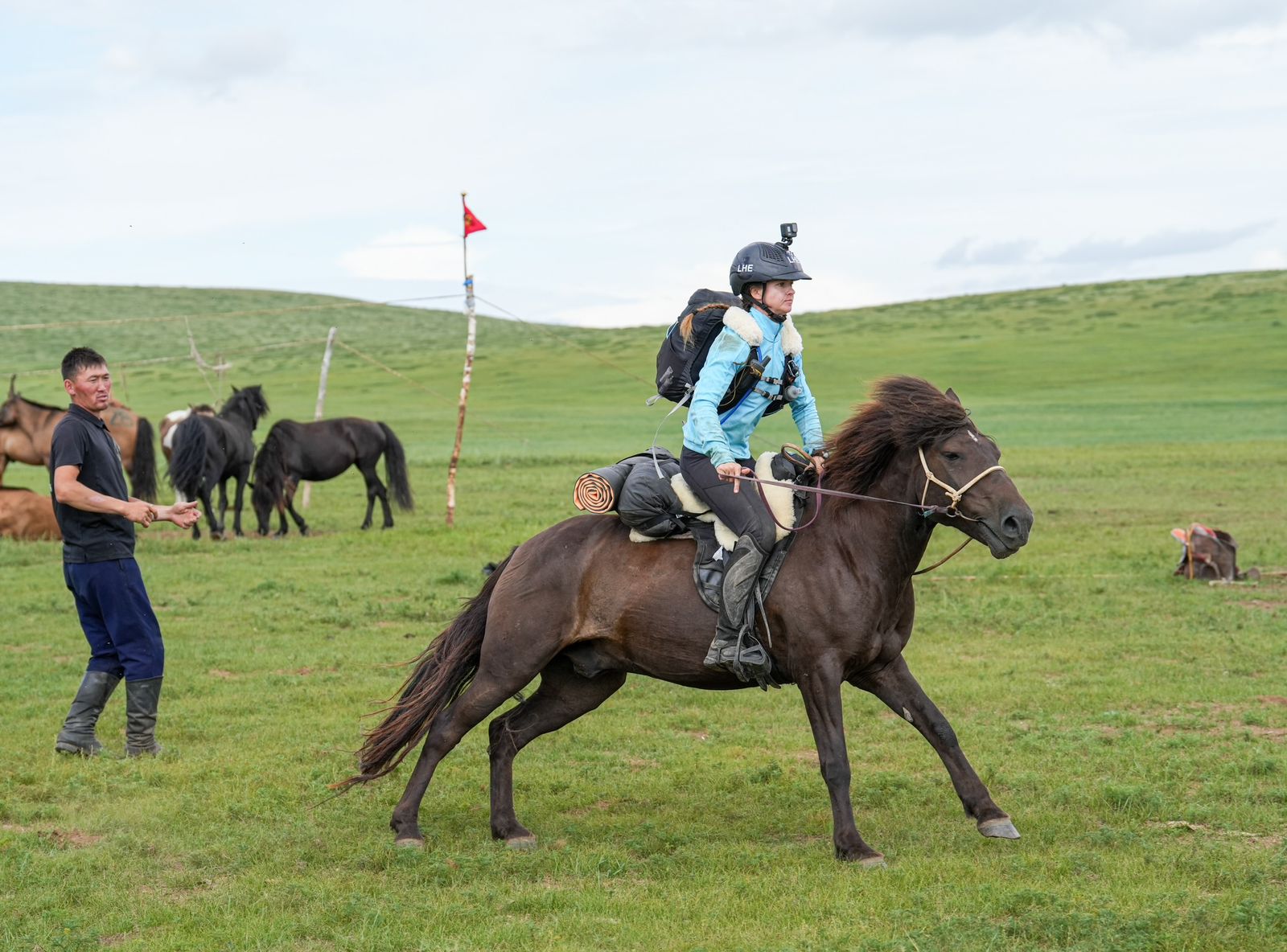 Not far behind LHE is Judith JJA, the soft-spoken German jockey who's been jockeying for position with Linda since the start of the race. These two ladies have laid down some serious tracks for the rest of the field to follow and show no sign of faltering in their quest to be the first across the finish line.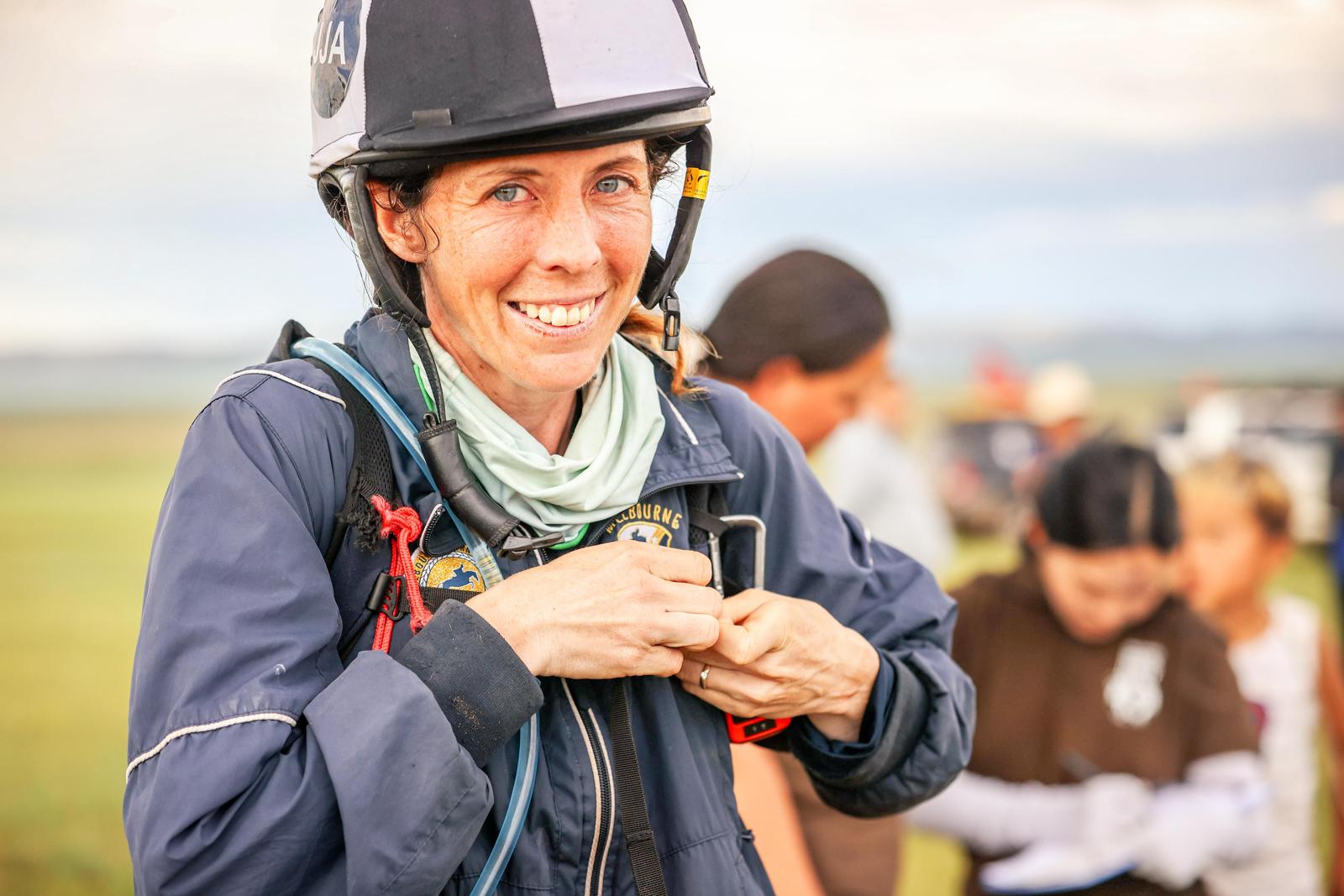 In an interesting twist of events, the tight-knit Team Pak has come somewhat unravelled, with Fahad FJA picking up a penalty at HS16. Moazzam MHK opted to stay with his teammate while Omer OHK and Umair UKA cracked on to the next station. Will Fahad and Moazzam be able to make up the distance and rejoin their teammates? There are still 4 days left of racing so anything can happen at this point.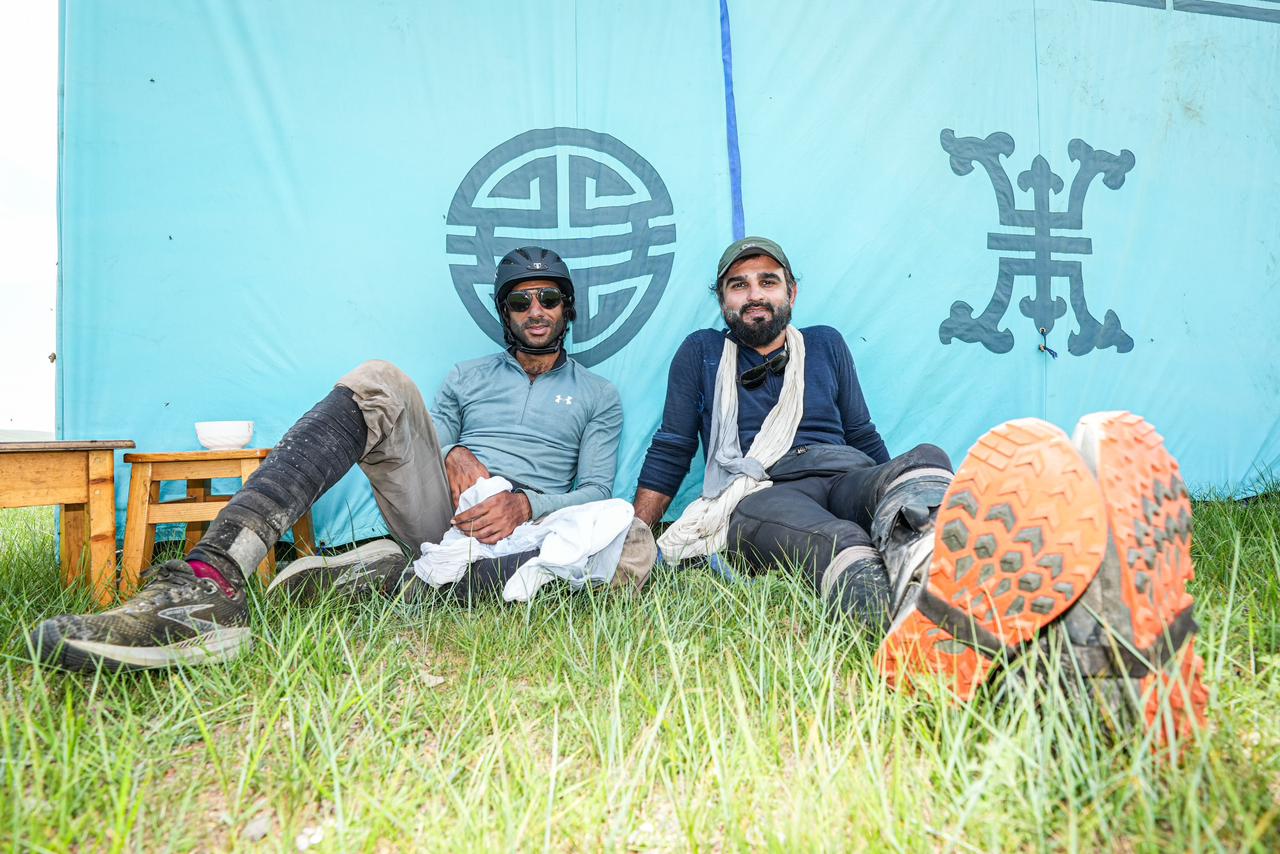 The Derby sources approximately 1500 horses over the 1000km for our international riders, and as usual there are some spectacular specimens to be found at each of the horse stations. Most riders will have a favourite one or two; but Arthur ADO is sure to remember the famous buckskin Akhal-Teke-esque stallion supplied by Erdene-Ochir, one of our 2022 Derby winners who also hosted HS14.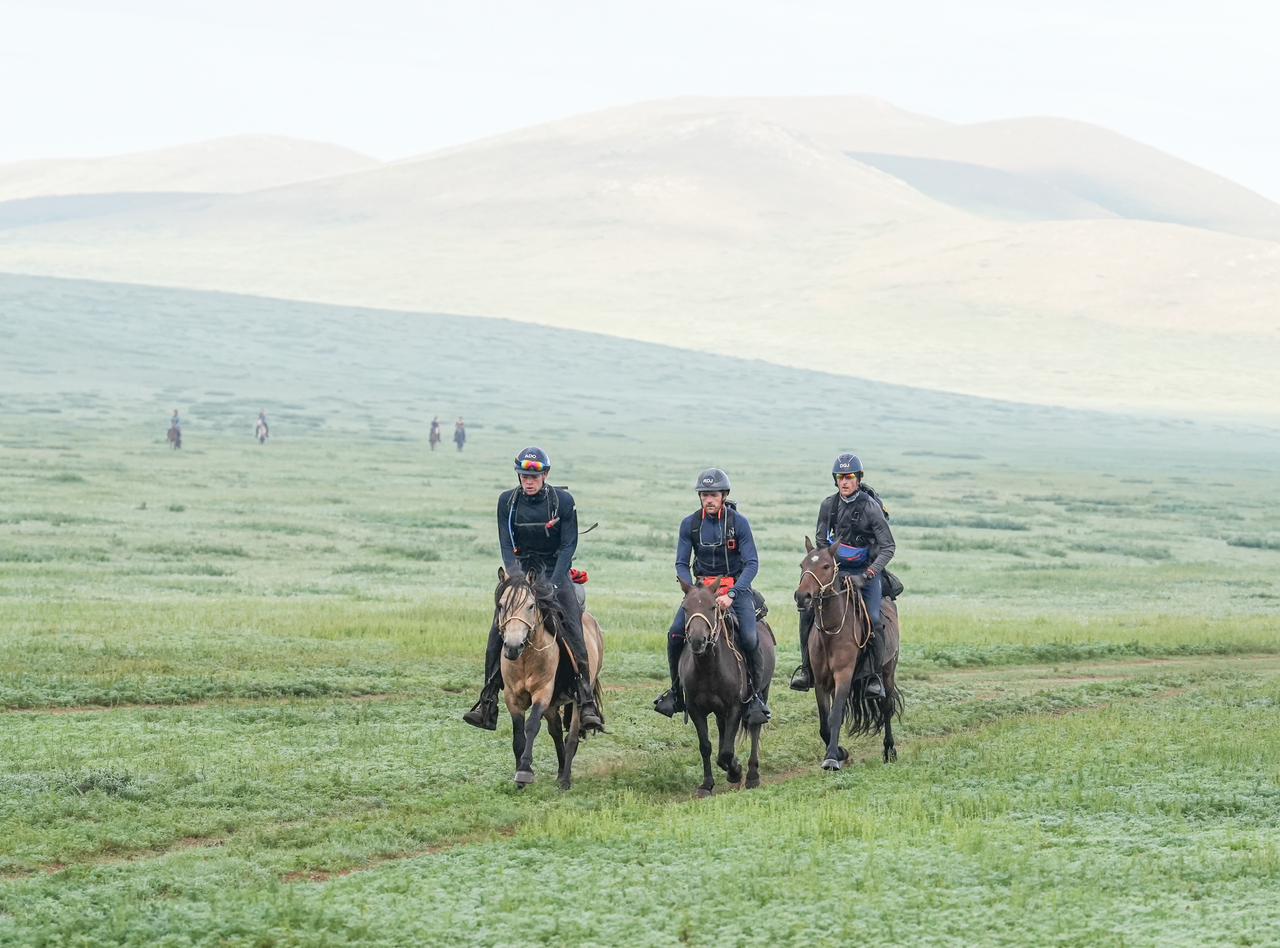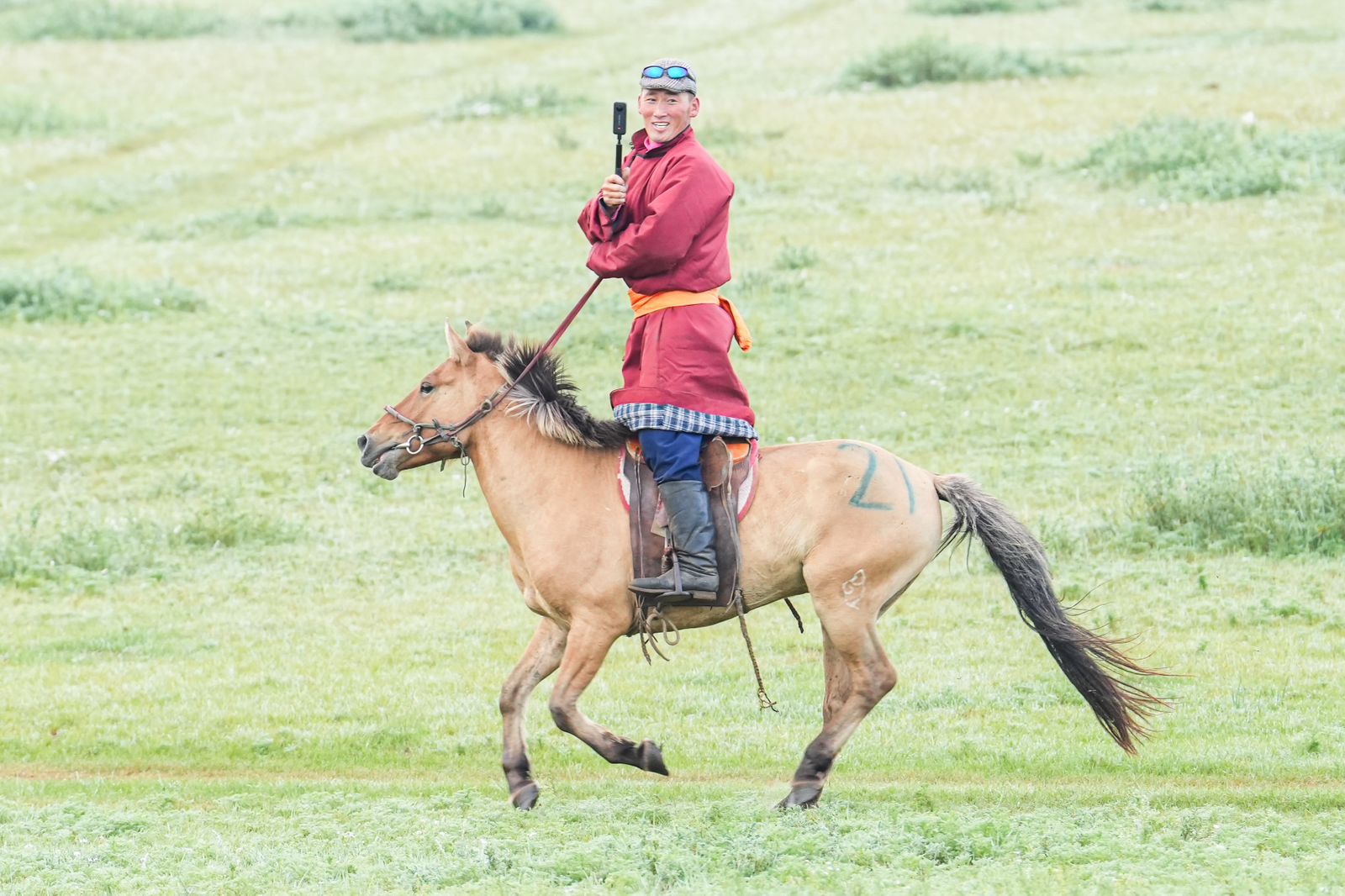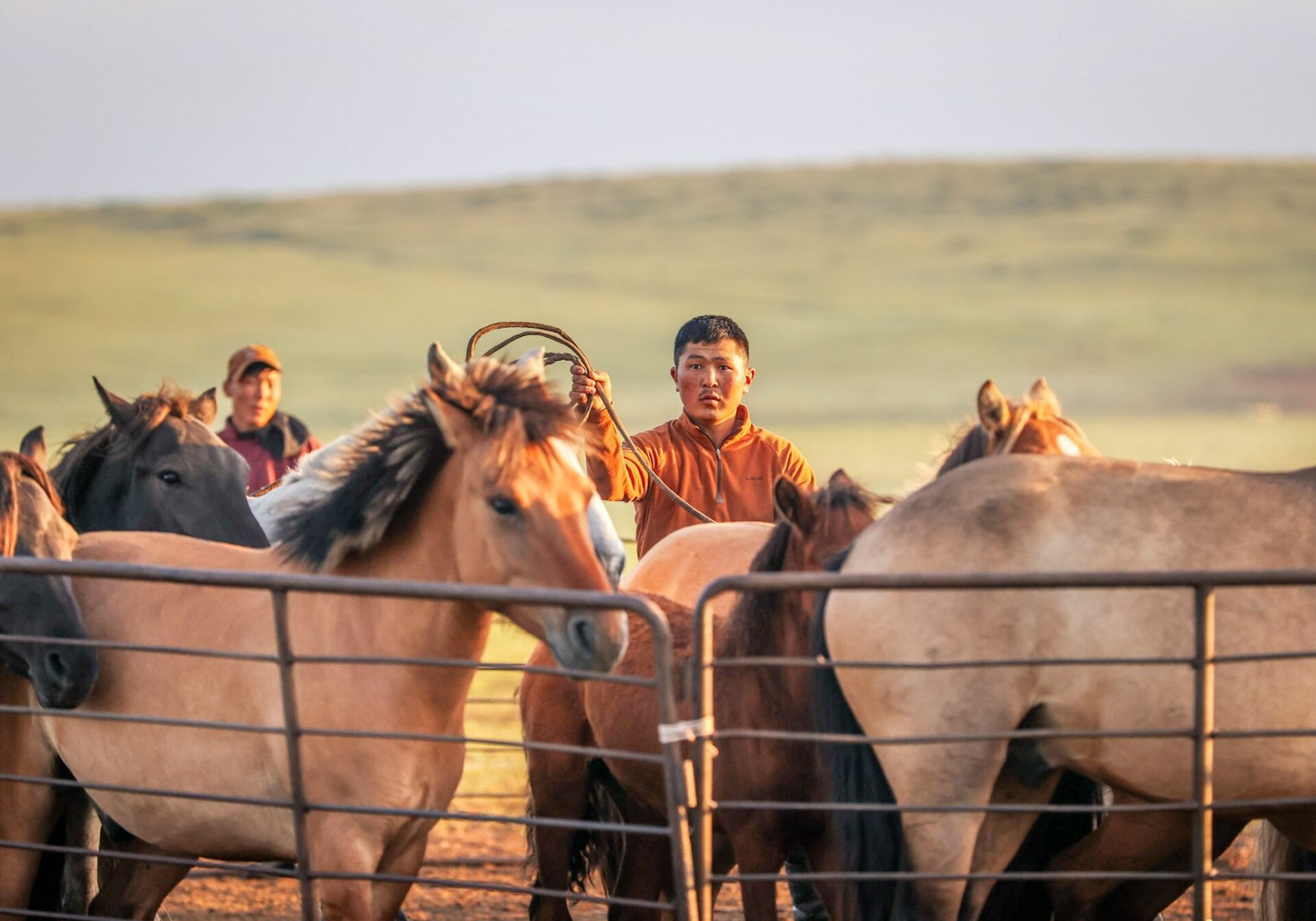 And Chyulu CFA also benefited from the excellent selection at HS14, riding out on a Naadam racehorse courtesy of Erdene-Ochir. To select and ride a Naadam horse adds another layer of thrill to the entire Derby experience.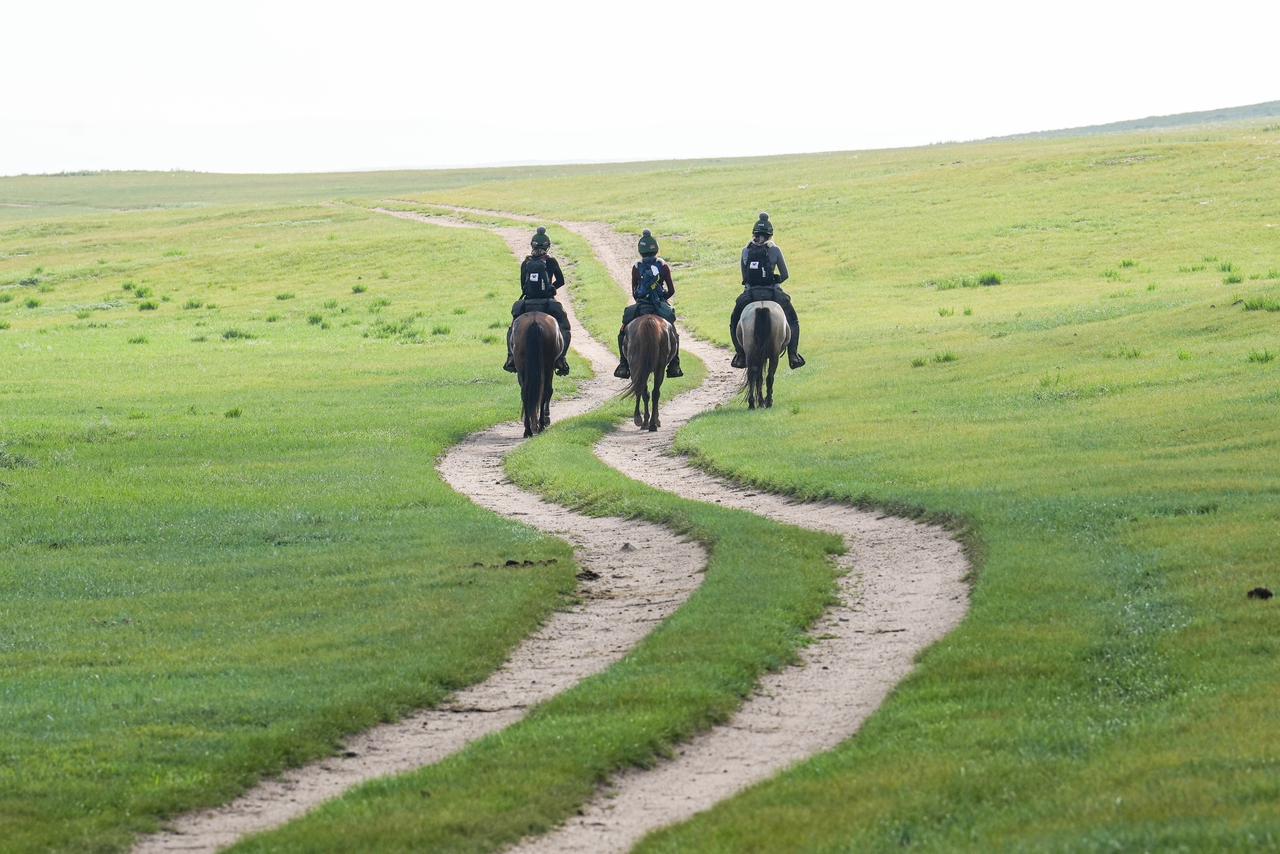 We have four golden rules here in the Derby, one of which is that chivalry must triumph an individual's quest to win. Riders must not trot by a man down, and Sidney SCO, Madliene MHA, Bianca BFA, Ashlin AOC, Lexi LPE, and Alice ARO have all earned their good sportsmanship stripes for tending to Martin MMC after his fall from his horse. They remained by his side, shielding him from the sun with their bodies, and covering him up to conserve body heat. Martin, displaying his trademark wit and good humour, promptly insisted they remove the blanket when the medics arrive lest they mistake him for a corpse. Martin has been assessed by the SOS clinic in UB and is resting comfortably at last report. Great team spirit, well done. And all our best wishes to Martin for his speedy return to the field.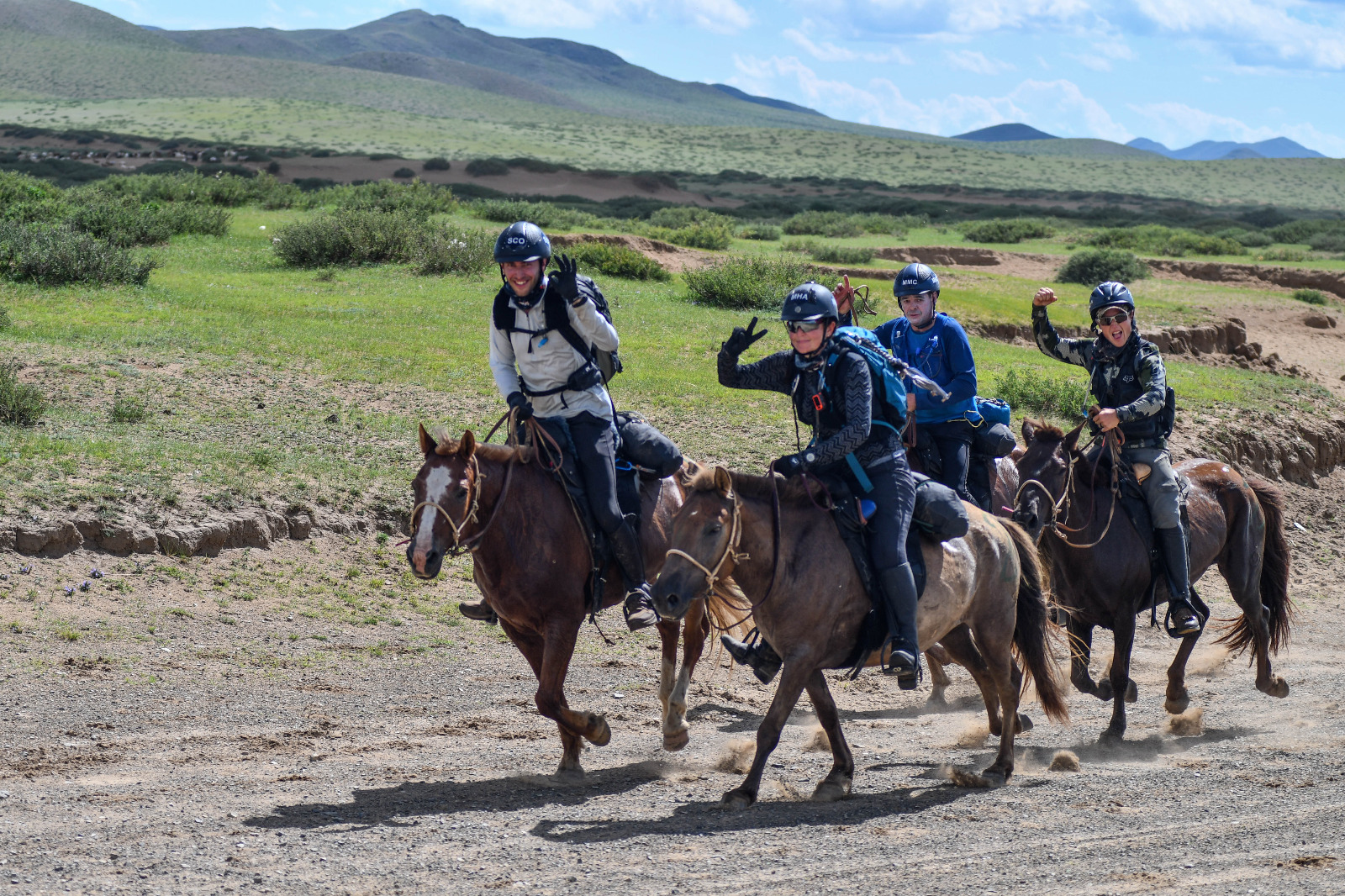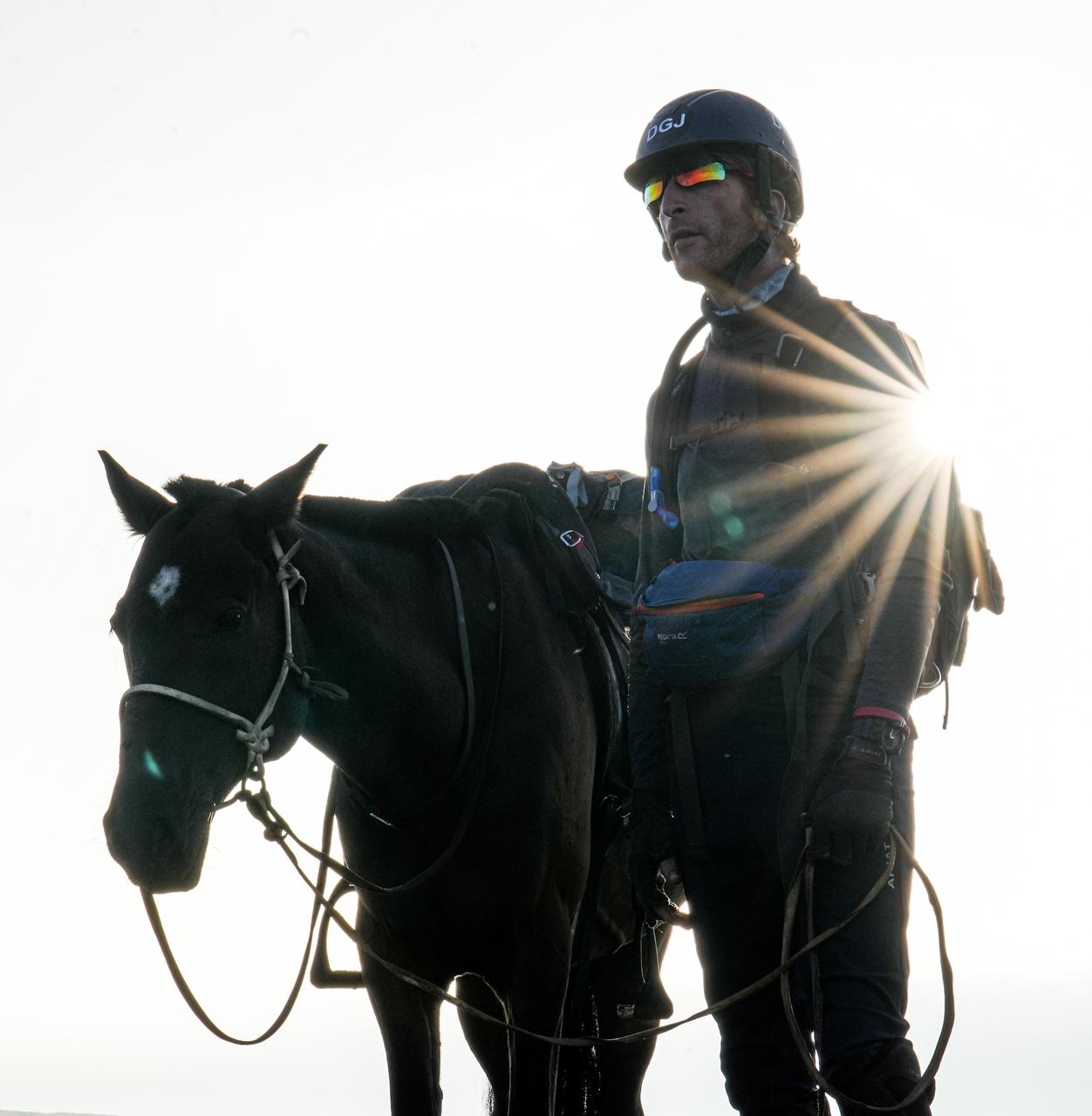 Day 6 Leaderboard
Between HS19 – HS20:
LHE
JJA
Between HS18 – HS19:
XFE
TNE
UKA
OHK
HS18:
MPE
FJA
MHK
Between HS17 – HS18:
HCO
HS17
ESY
JRA
CFA
DGJ
EPO
RAL
JDO
KDU
AGR
LJO
ADO
SPY*
Between HS16 – HS17:
MSO
RDJ
HBC
PRA
HS16:
AOC
MHA
ARO
BFA
LPE
RCA*
SPE*
EBA*
SFL*
SPE*
OGA*
SCO*
IDS*
Retired:
EAS
HBL
RHE
*Adventure category