Back
Day 8 – Gunning for the finish
Catch all the video highlights
Day 8 dawned bright and clear with the promise of another scorcher out on the steppe. Crew and riders alike were feeling the heat and stern warnings were given to all by the medics to hydrate well and often. Water for the riders is provided at the horse stations and they are cautioned to purify any other water they come across out on the steppe prior to drinking.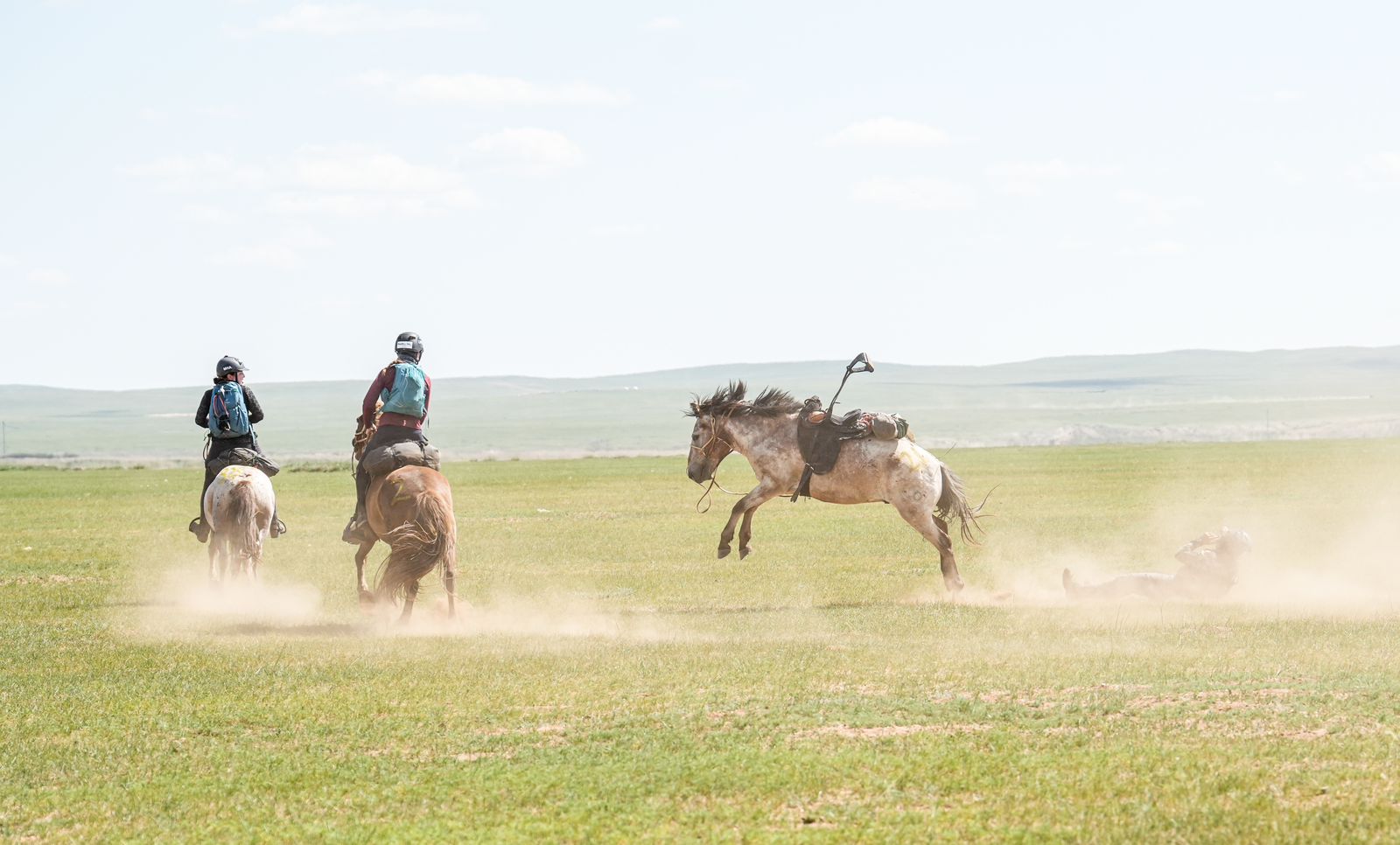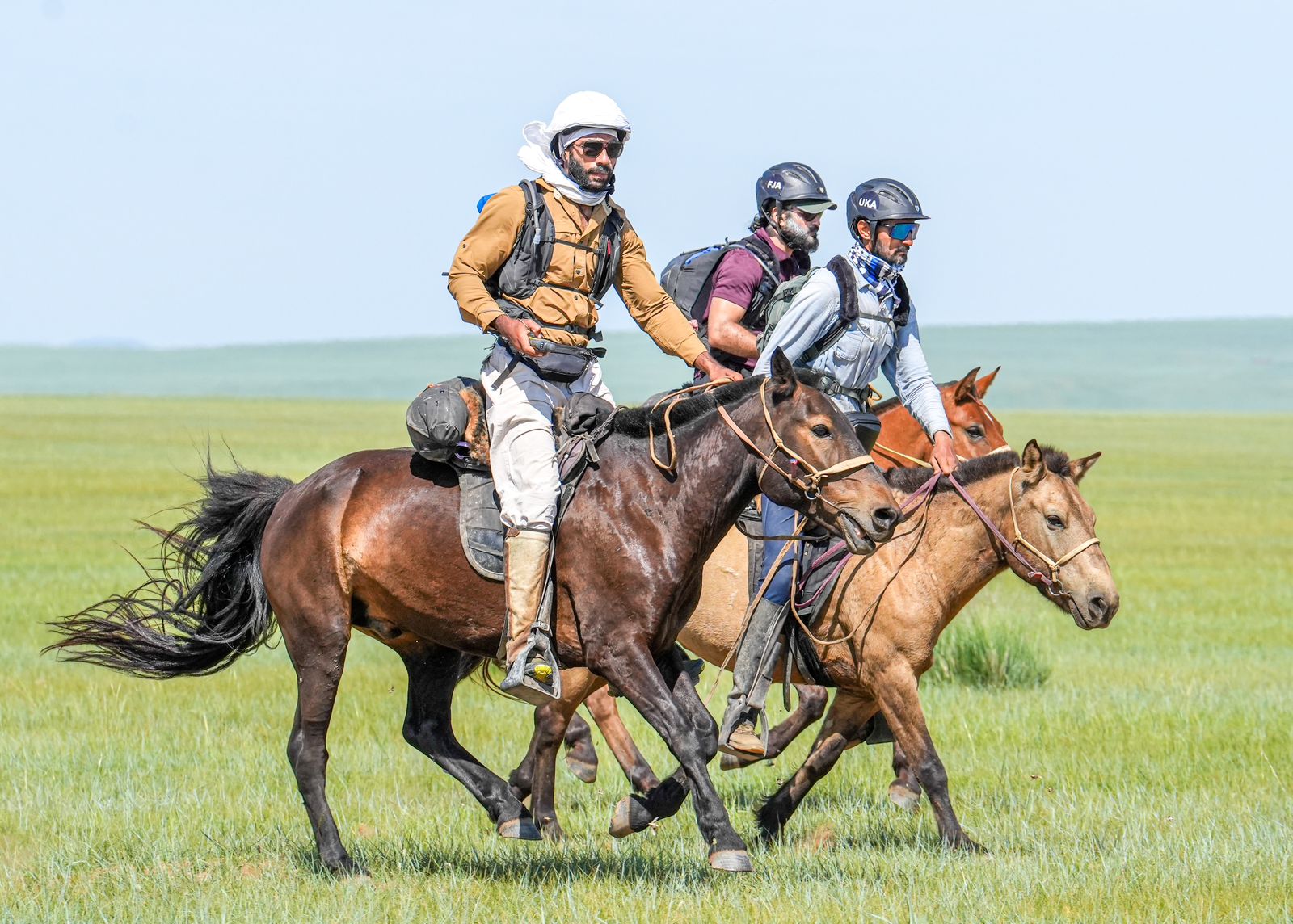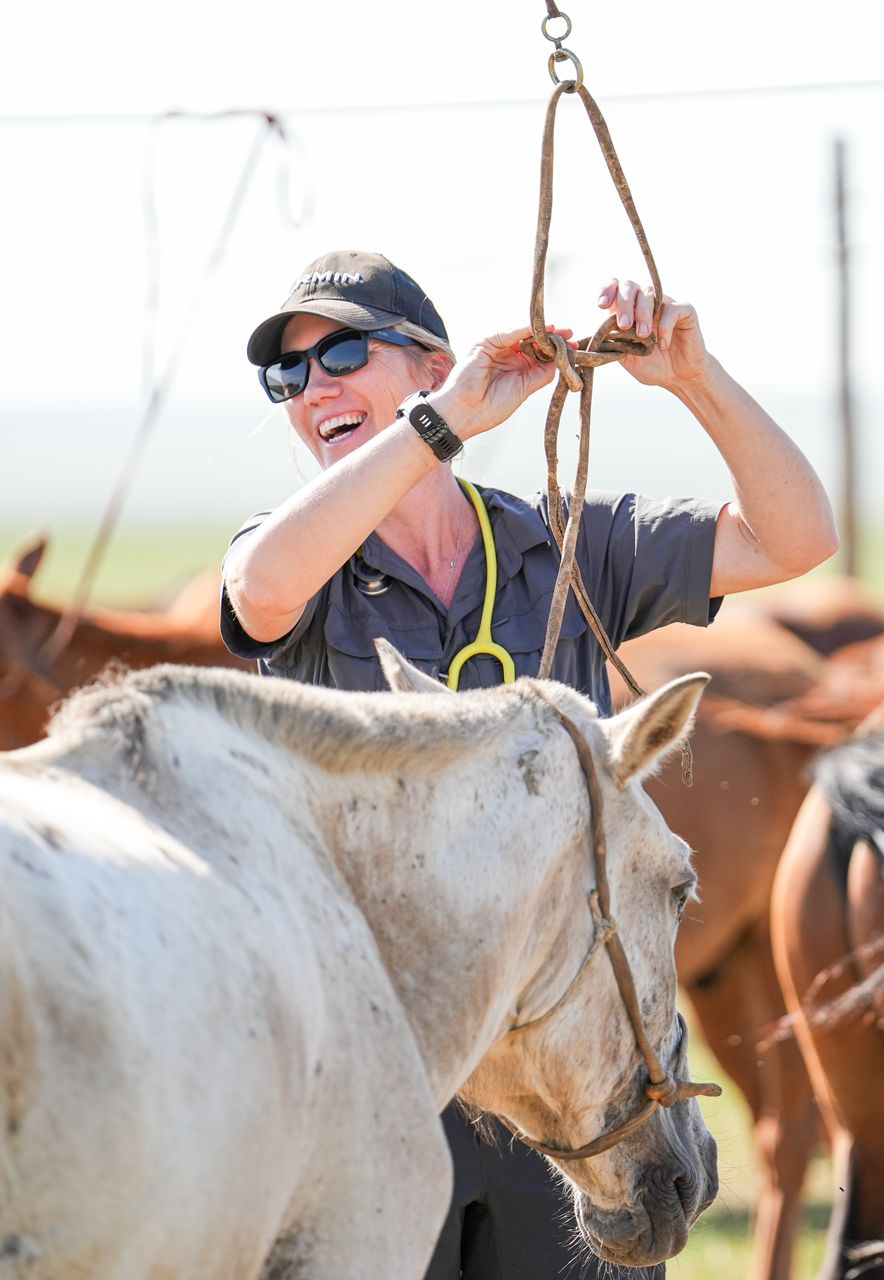 Water is a precious resource in this part of the world; it is essential for the health of their livestock and families will often move to where there is a good reliable source of water. Although our course is set well in advance, we occasionally need to move a horse station location slightly to accommodate the fact that the herding family needed to move closer to better grazing and water. It is a good reminder that the steppe is still home to many nomadic people with no fixed address. Such a great cultural experience for our riders.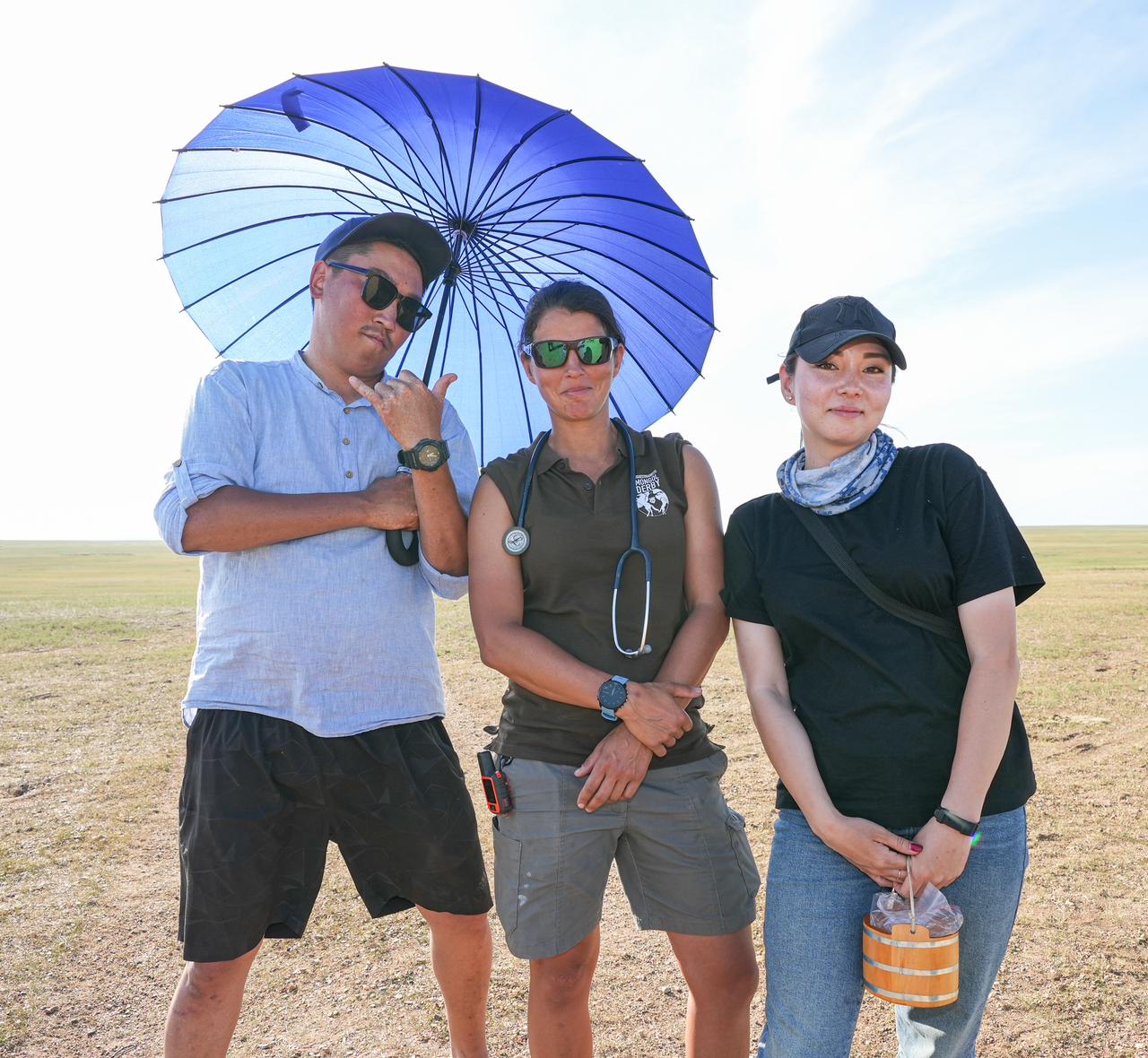 As the race inched closer to the final day it was still Linda LHE leading the field. A vet penalty for heart rate for LHE at HS25 earlier in the day closed the gap somewhat between Linda and Judith, and also allowed Xavier XFE and Moazzam MHK (now split from Team Pak) to creep up from behind. While Linda enjoyed a somewhat restful night at HS27, Judith camped near the spring located between HS26 – HS27, which according to Event Manager Maggie was like "Swiss mountain meadows on steroids complete with edelweiss". Can't beat that for the (hopefully) last camp of the Derby for JJA.
Coming up behind XFE and MHK, Matthew MPE overnighted at HS26 and is in excellent position to kick on for Day 9 with a possible top five finish. Matthew has ridden a spectacular race clocking four legs per day for the majority of the last eight days. For those who don't have a calculator handy, that's 100 – 120km per day, every day. Not only is he keeping up a tremendous pace, he has won hearts far and wide for his gentlemanly conduct, greeting all with a smile and a handshake and showing gratitude and appreciation for the opportunity just to be here.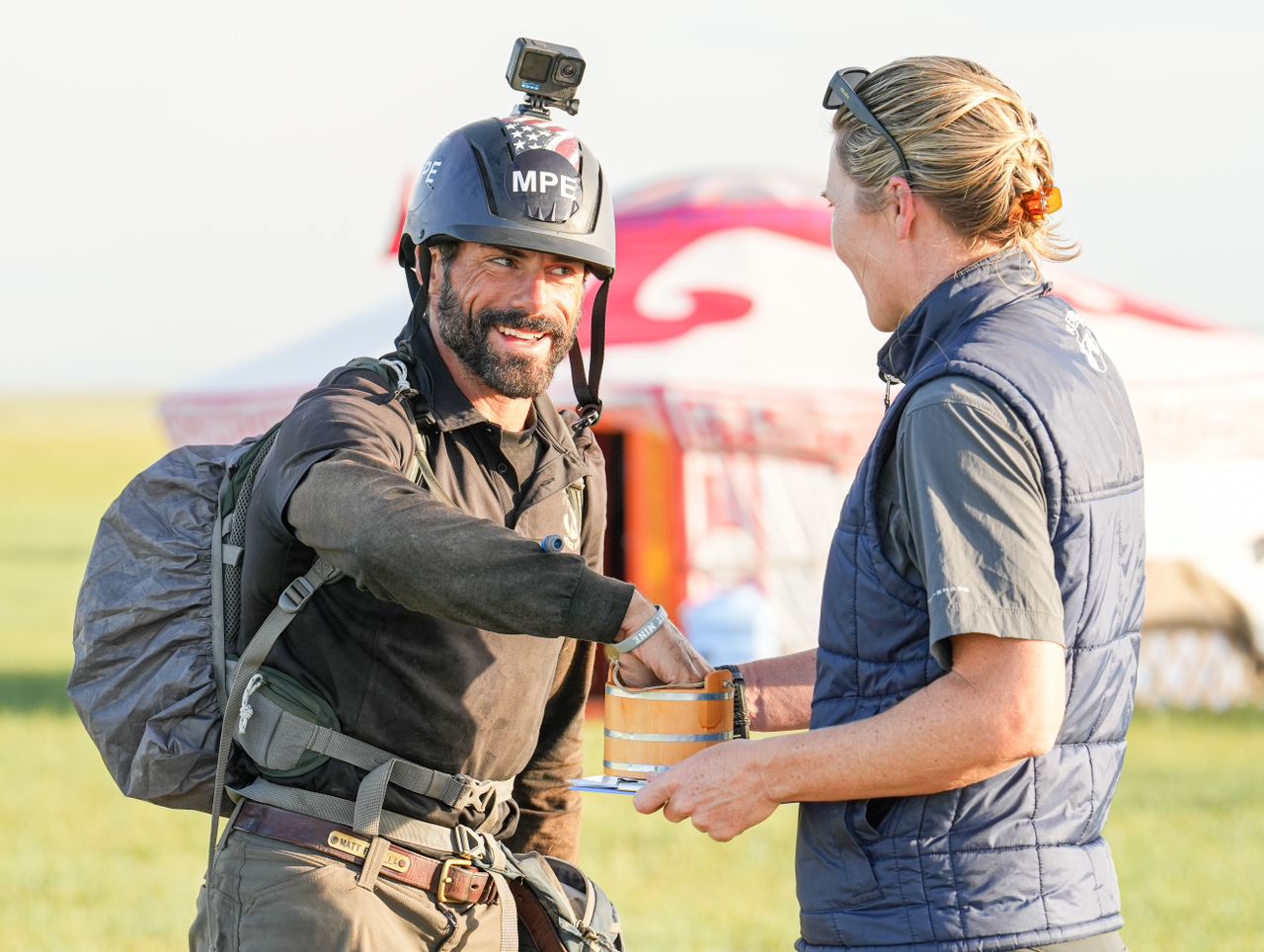 At the back of the pack but showing the same level of dedication to his goal is Reid RAL. He has ridden a solid three legs per day, every day, and is in line to finish strong on Day 10. We applaud not only his horsemanship skills but his fortitude to crack on despite being in what must be constant pain.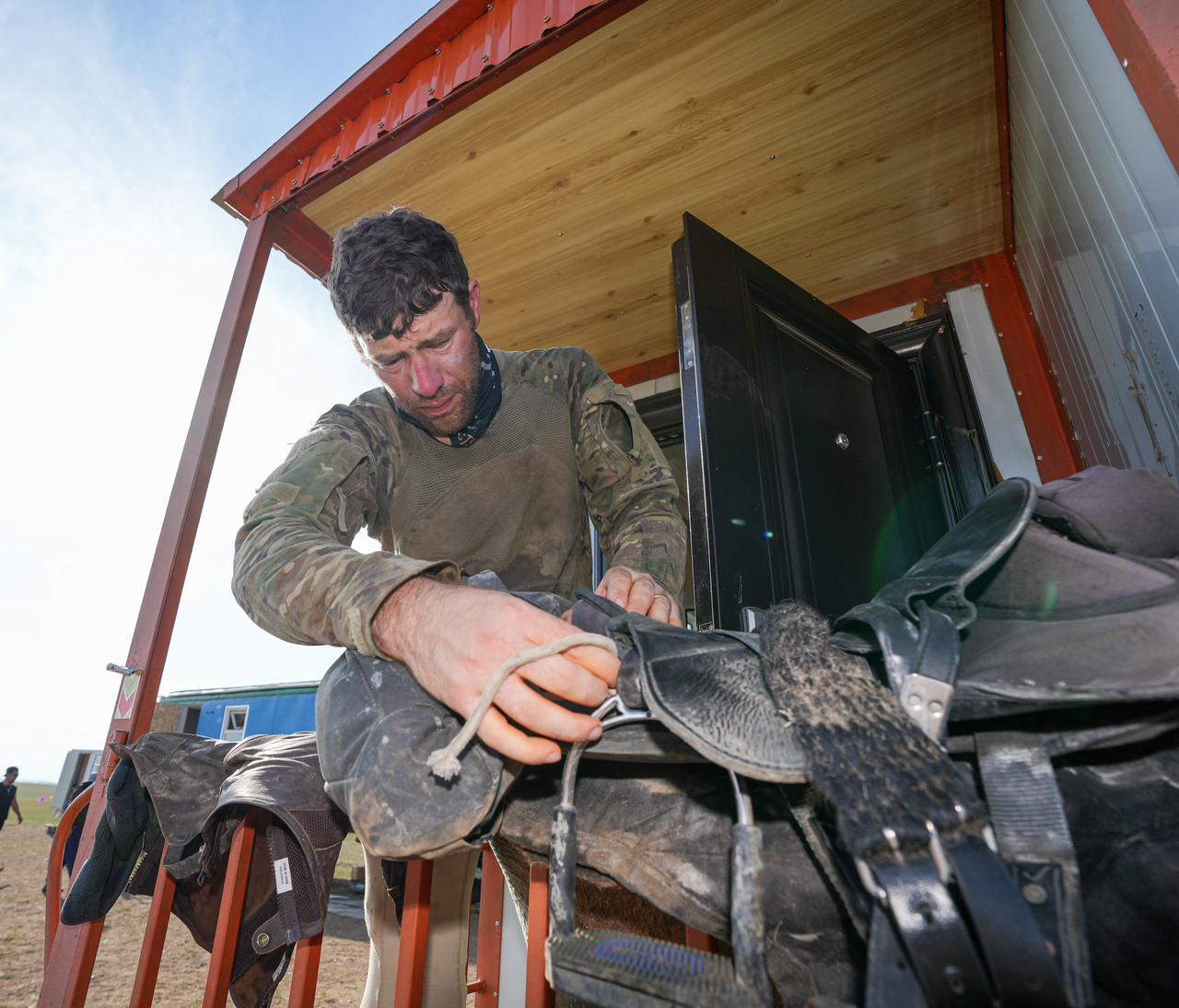 The "horde" of nearly half of the riders who have been swarming across the steppe as a group for the last number of days finally showed signs of division. Divide and conquer, perhaps? Either way, eight riders JRA SPY EPO ESY HBC AOC MHA and LPE booked it out of HS23 last night to overnight part way to HS24. All chose appropriate campsites and crew were happily tucking in campers prior to heading to a well-earned rest themselves. There are many riders who have serial camped during this race and as we near the finish, they are wringing every ounce of experience out of the race as possible.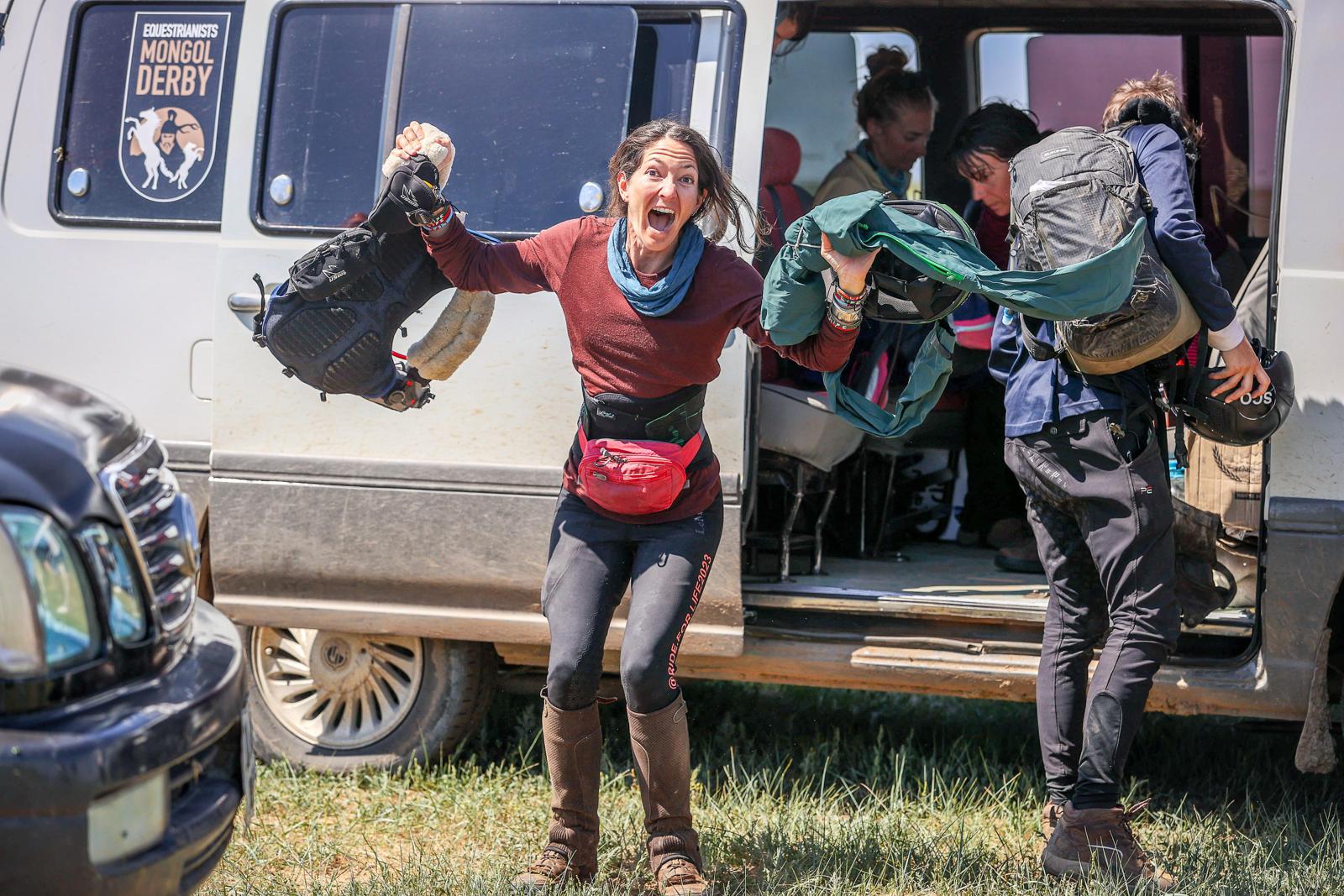 At the very back of the race, ADO DGJ RDJ SCO CFA AGR LJO ARO MSO and JDO were out of HS23 at 7am on the dot, two more riding days ahead of them but well on track to finish by supper time on Day 10. Stay strong guys, the end is in sight!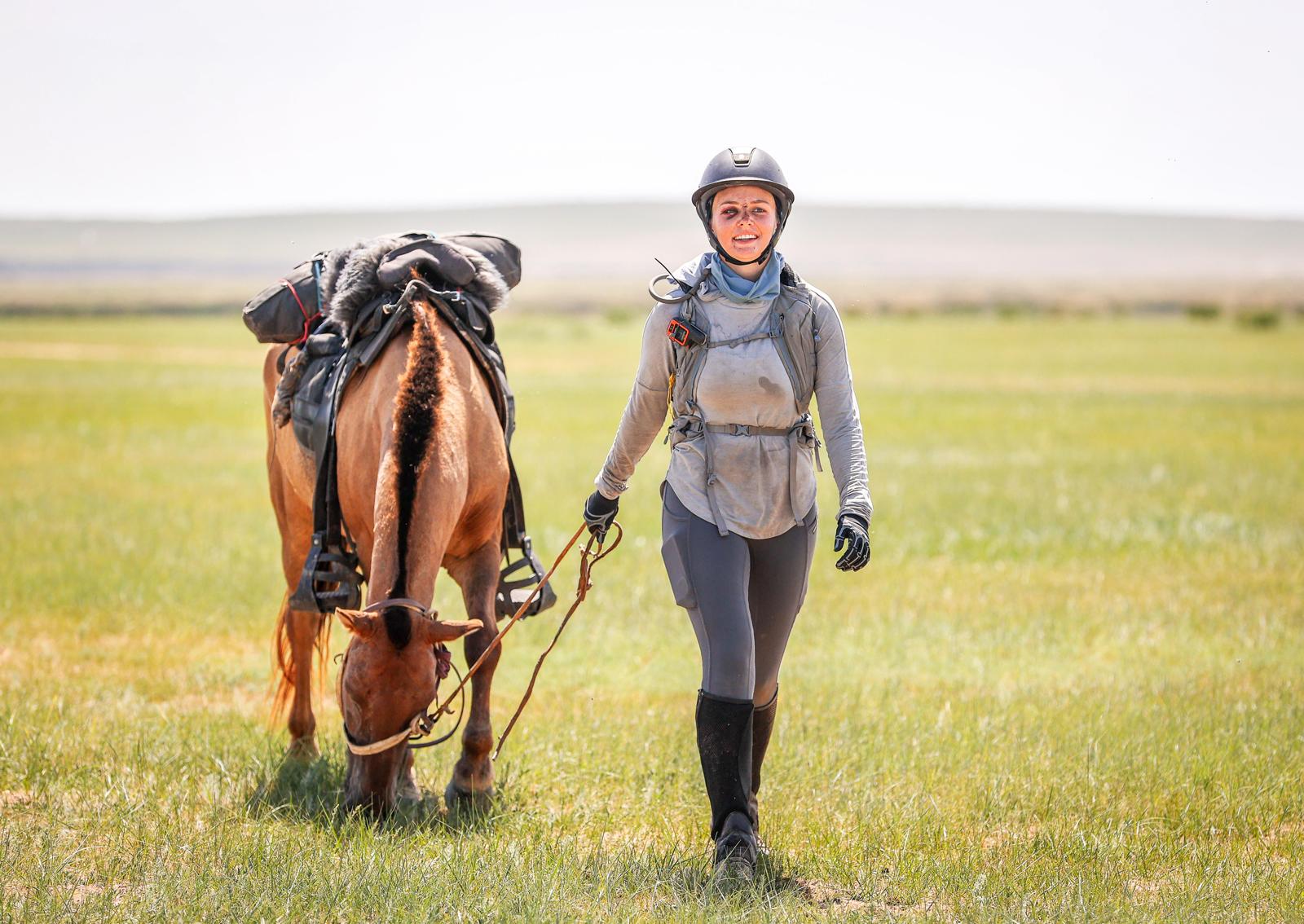 When our medics are not busy patching up riders and/or crew they lend their skills to tending to our herder families. Many of our families live very far from medical attention so are grateful for the chance to discuss medical concerns with our team of highly skilled professionals. Andy had the absolute joy to tend to the daughter of the Sukhchuluun Sumben family and reports are that the cuteness factor was off the charts.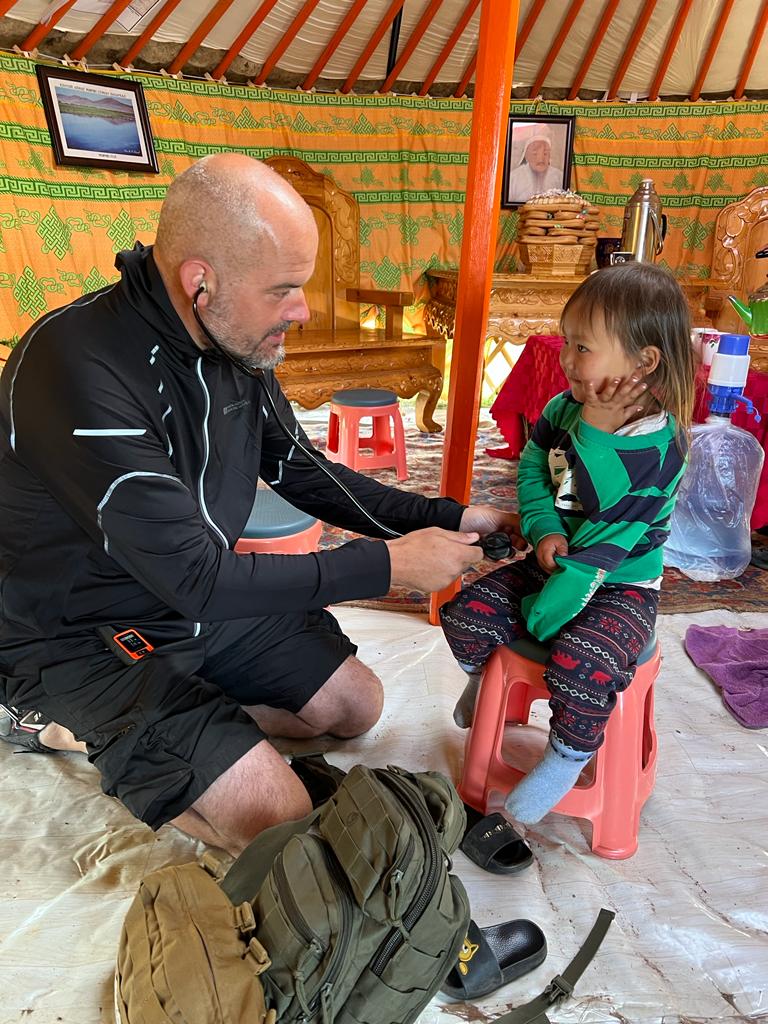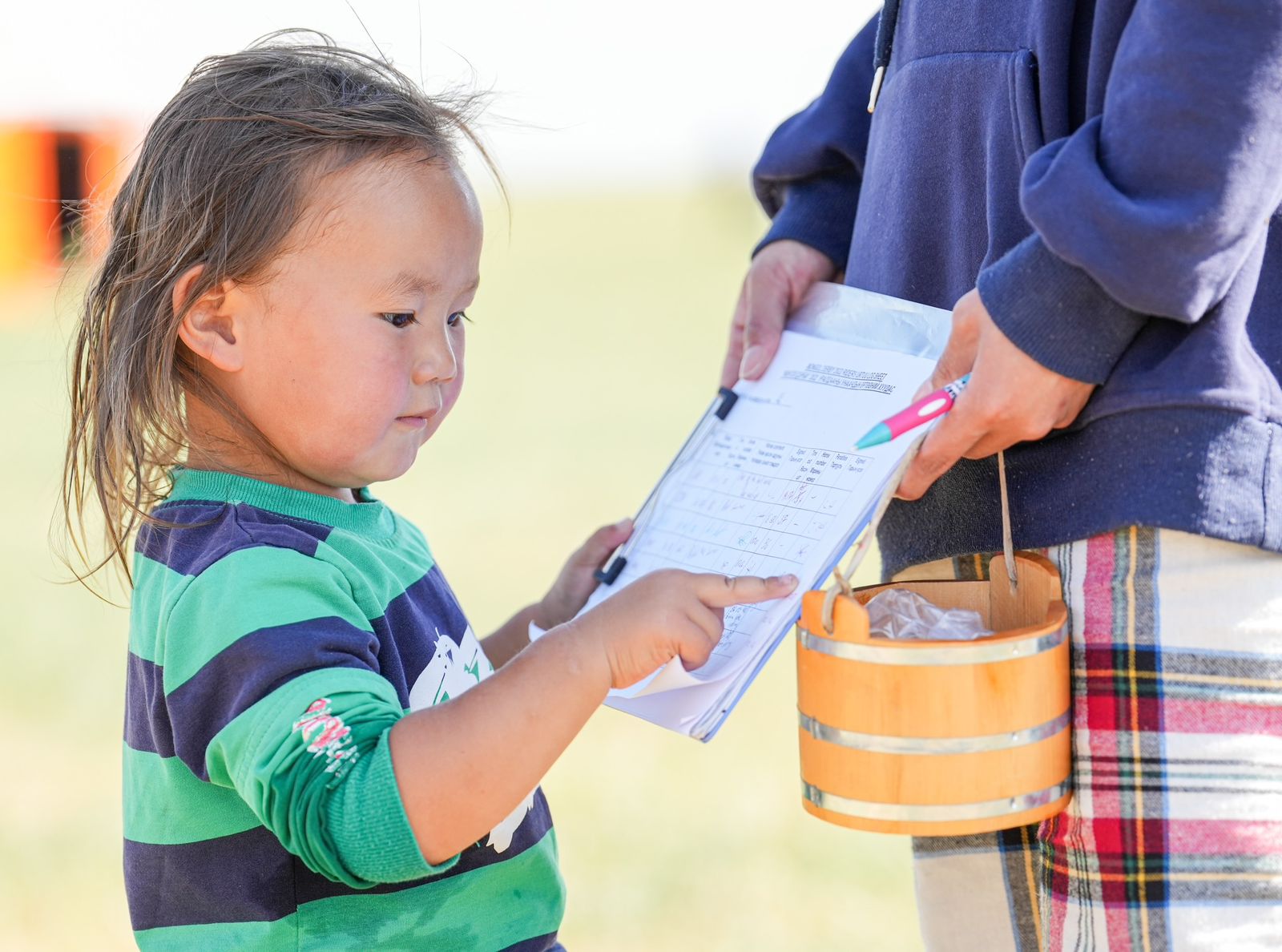 With two more racing days to go, here are the field positions at the end of Day 8:
Day 8 Leaderboard
HS27:
LHE
Between HS26 – HS27:
JJA
MHK
XFE
HS26:
MPE
HS25:
HCO
FJA
UKA
OHK
Bloodwagon riders at HS25:
RCA*
EBA*
IDS*
PRA*
KDU*
HS24
JRA
SPY*
Between HS23 – HS24:
ADO
DGJ
RDJ
EPO
ESY
SCO*
CFA
AGR
HBC
HS23:
RAL
OGA*
MHA
LJO
LPE
ARO
JDO
AOC
MSO
Retired:
RHE
EAS
MMC
BFA
SFL
SPE
HBL
TNE – waiting to return to field
*Adventure class