Back
Ding ding! Round Two: the August Derby is ready to roll
Just when you thought you couldn't stand any more Derby excitement, the August Derby is on tap with 46 more intrepid riders from all corners of the globe itching to take on the longest and toughest horse race in the world.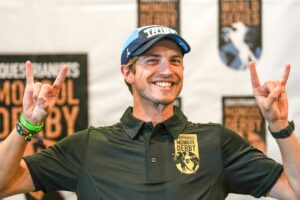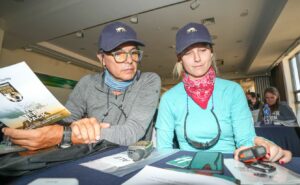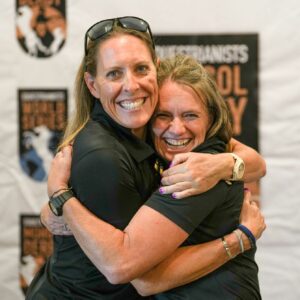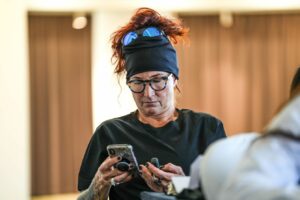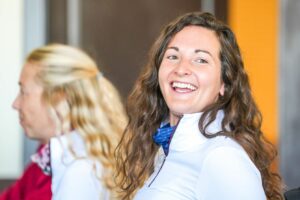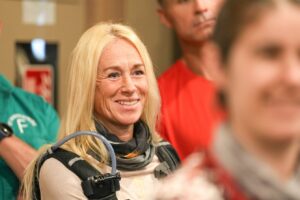 The key factors remain the same: same course (only in reverse), same sorts of horses, same amazing Mongolian hospitality to sample along the way. Yet this will still be an incredibly unique race for these riders. The weather will throw everything at them, the steppe will challenge them, and just like the 46 riders who preceded them a few weeks ago, they will need to call forth all their preparations and experience to see them across the finish line.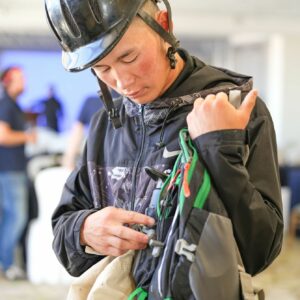 Before the start gun fires on 10th August these riders will have completed three days of pre-race training which will encompass everything from handling the Mongolian horses to managing their tech out on the course. They will be weighed (each rider must weigh no more than 85kg dressed to ride), photographed for posterity (notice how clean they are at this point!), briefed and given the opportunity to test their kit and their mettle with practice rides while the Derby vets and event managers keep a watchful eye.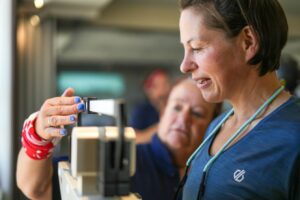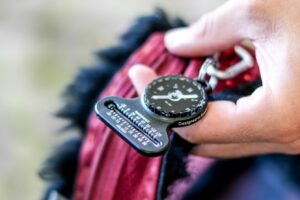 This is where sh#t gets real: will their meticulous prep and the time they spent agonising over the smallest detail pay dividends? Will that flappy jacket with the velcro fastening send their horse packing? Will their sleeping bag go flying two hundred yards out of the first horse station? This is the time to find out. GPS units will be poked and prodded, maps will be folded and annotated, plans of attack will be formulated and revised again and again.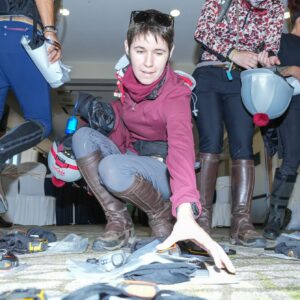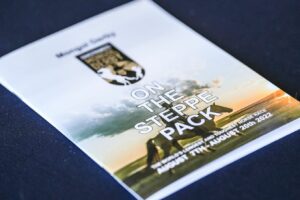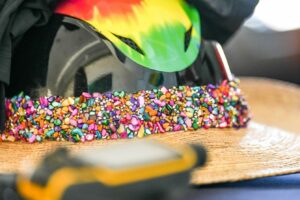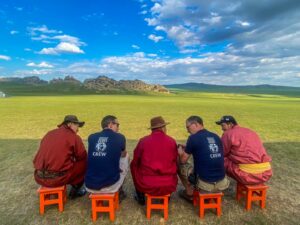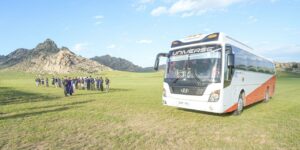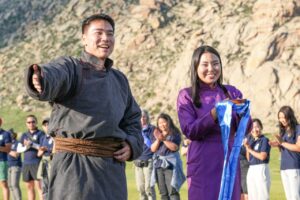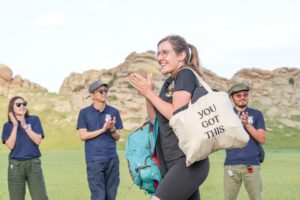 It promises to be another ten days of adventure, thrills, spills and triumphs as these riders race to the finish. Come along with us for the ride: we will be posting daily updates here and blow-by-blow snippets on Twitter, Instagram and Facebook.
Photo credits: Shari Thompson, Lucia Mantilla Lieto, Louise Crosbie