Back
On The Ground in Mongolia
Each summer 45+ competitors thunder away from the Mongol Derby start line on a 1,000 kilometre journey that never fails to capture the imagination of participants and spectators alike. Eyes around the world are glued to screens, following the action, sharing in the triumphs and tribulations of the competitors.  
While we are taking a breather from the usual Derby madness we thought it would be a great opportunity to explore the background of this spectacular race, and highlight the cultural fabric that underpins this event. At the same time, we will answer some of those pressing questions that have been tumbling around in your Derby-starved brains, like "What exactly is a herder's camp really like?" and "Who are the local families who partner with the Derby?" This post, and others to follow, will explore some of these areas and give you something to chew on until we hit the airwaves again with the next Derby rendition.
Herders: The Backbone of the Derby
Each Derby relies upon the hospitality and "horse-pitality" of the nomadic herding families who provide the horsepower that underpins the entire operation. The Derby accesses a whopping 1,500 horses each year, and these equine superstars are distributed amongst the 28-ish urtuus (horse stations) across the 1000 kilometre course. Each urtuu is manned by a herding family, or in some cases multiple families who join together to provide the horses for one urtuu. Raising livestock is these families' bread and butter; they tend their herds of horses, sheep, goats and occasionally yaks, moving from pasture to pasture in a vast land where fences are the exception more than the rule. 
The groundwork for next year's Mongol Derby is already in progress. Our team of horse managers Naran Erdene, Sansar Boldbaatar and Otgonbayar Tsedendamba have been out on the steppe under the close supervision of Shatra Galbadrah, our head of Mongolian Operations. For the last couple of months the team has been working with hundreds of herders setting up the urtuu horse stations and making sure that 1,500 horses for the race will be prepared to gallop across the steppe. Some of these herding families are Derby veterans themselves, and partnering with the Mongol Derby has become a staple in their summer of horse racing.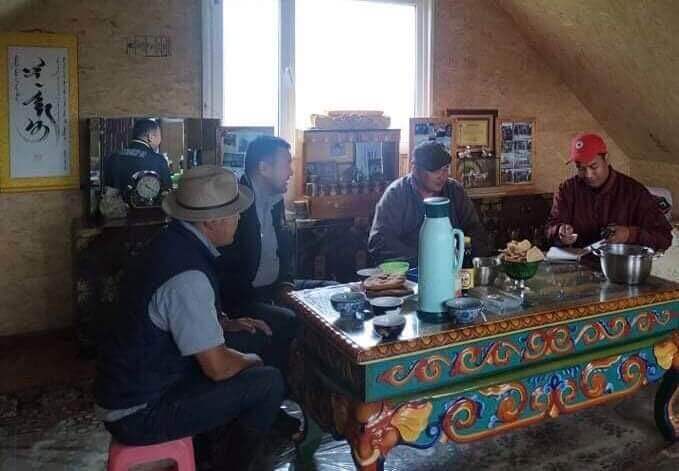 Our veteran herder Ser-Od Nyambuun and his family will be one of the hosts for next year. His family has hosted the most Derbies: six times since 2009. Ser-Od is a famous horse trainer in the area and his racehorses are known far and wide across Mongolia. You only need look inside his ger for proof: stuffed full of gold medals and prizes from various horse races over the years. He runs his home and horse station like a true general – very organised – and with the help of his son Bysa the horses are always in tip top shape. Like most Mongolians, he is a great host who is gregarious and generous with Mongolia's famous ice breaker – vodka. His wife is an amazing cook – the dumplings here are not to be missed. Their home is nestled in a unique area, home to deer and desert alike. You'll know when you're getting close when the giant sand dunes start to appear just beyond the river. The competitors who are lucky enough to pass through Ser-Od's urtuu will experience scenery and hospitality they won't forget.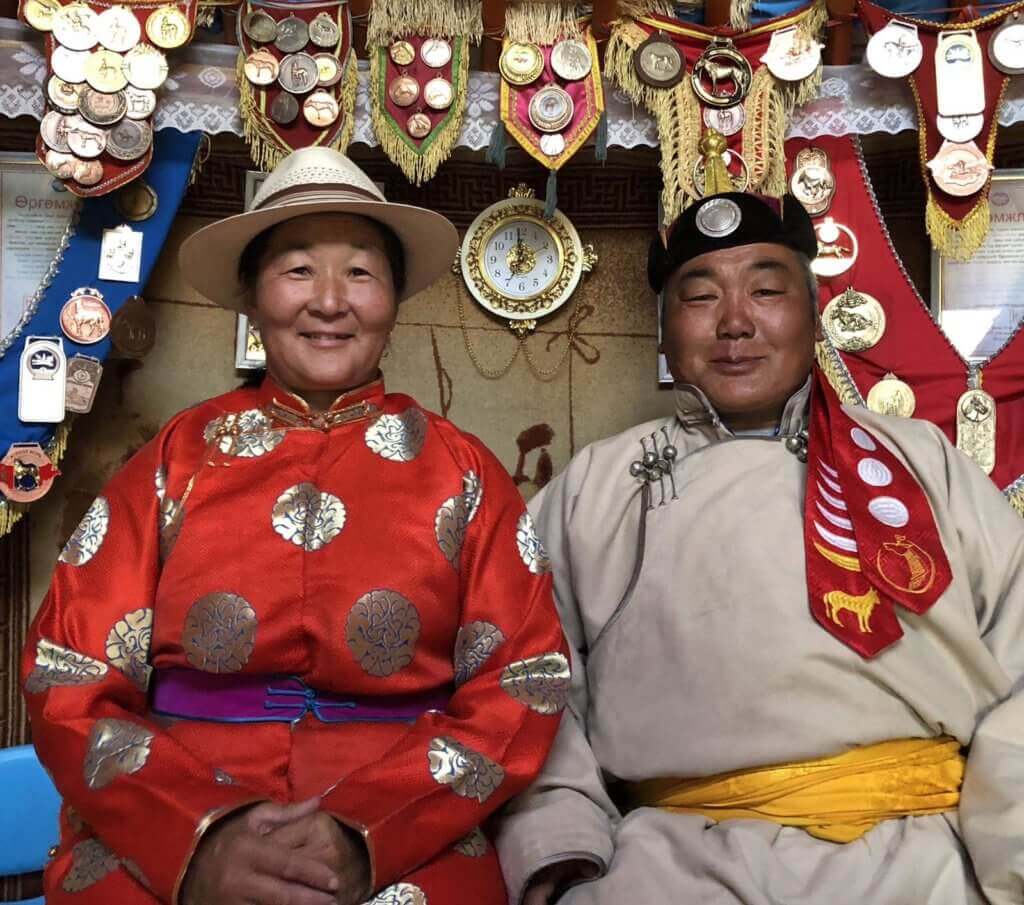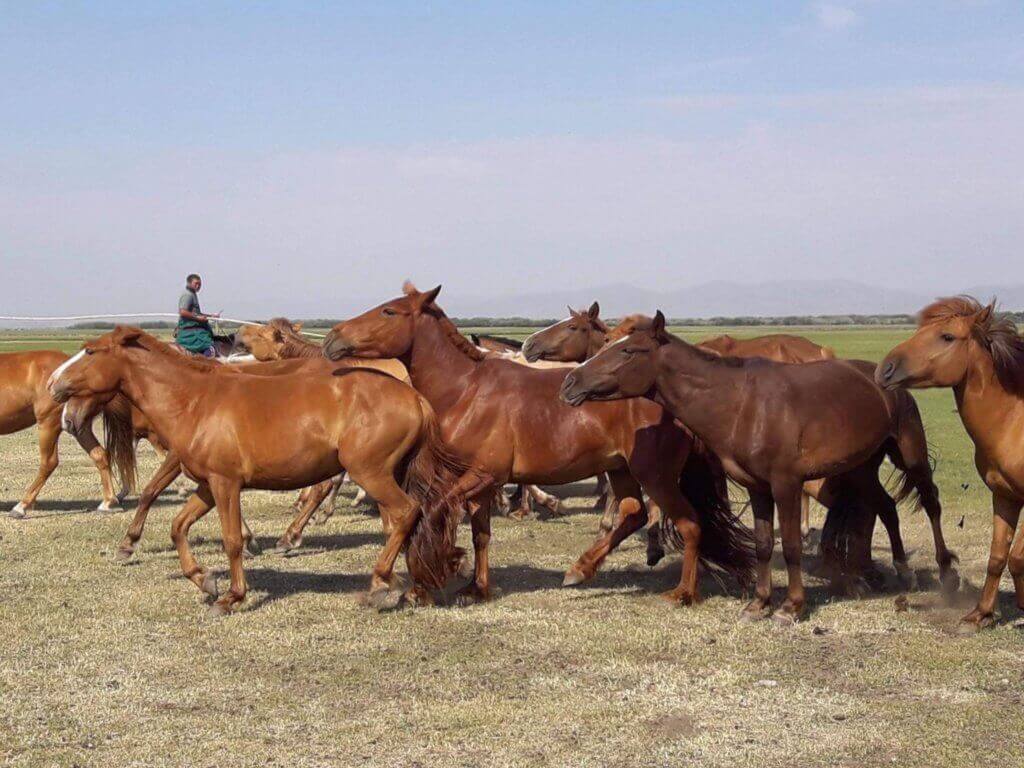 Bold Byambanasan's family will also be hosting one of our urtuus in next year's Derby. In 2018, the Bold family hosted Derby riders and provided horses for the race, and they are excited to be part of the Derby again next year. When Shatra met this family in 2018 the first thing she was drawn to was Bold's 12 year old son Batlhavag. He had a genuine love for his surroundings and Mongolian traditions as well as real respect for his family. He was surprisingly mature for his age with a true love for horses that was easy to see. When Shatra asked him what he would like to be when he grows up he said, "I want to stay in the countryside and be a herder like my dad." He was learning to catch horses using an uurga (lasso pole) from his dad. He was practicing with a foal, but clearly wanted to go after bigger horses. When he rides, his singing can always be heard from across the steppe.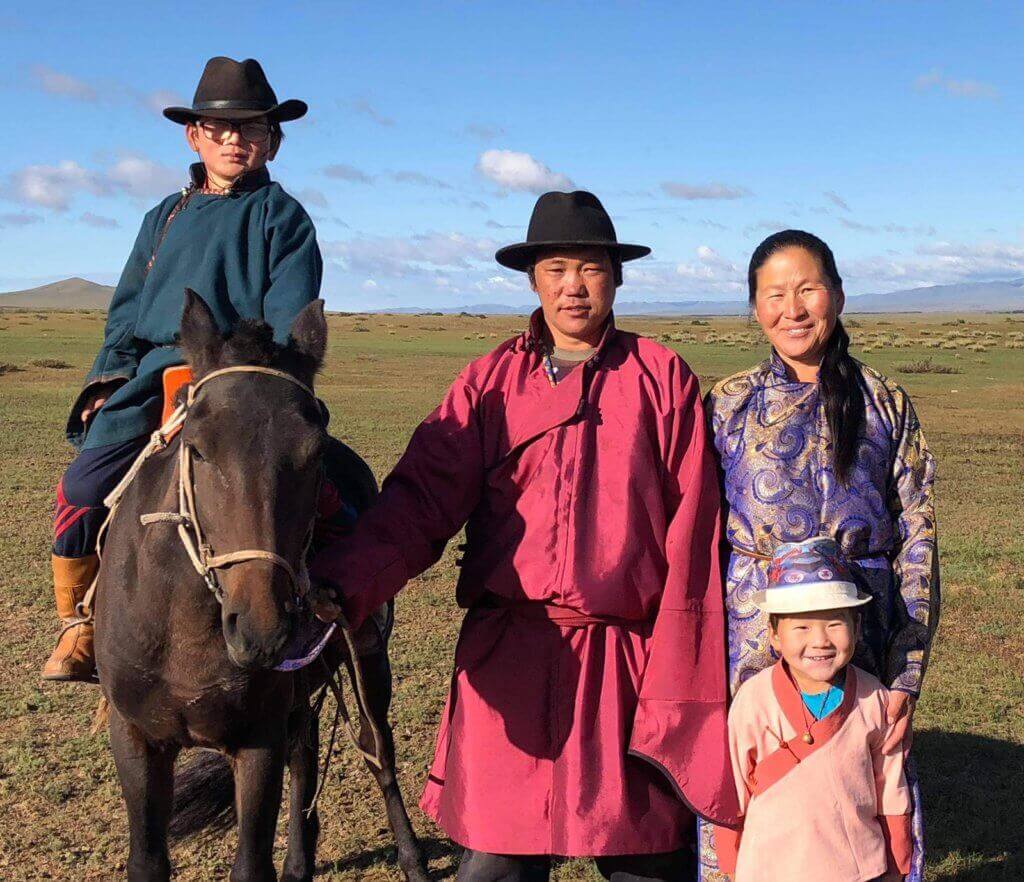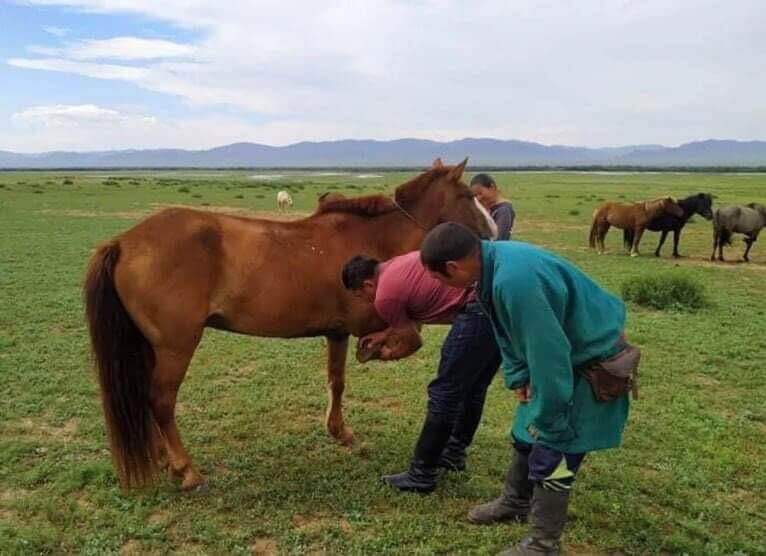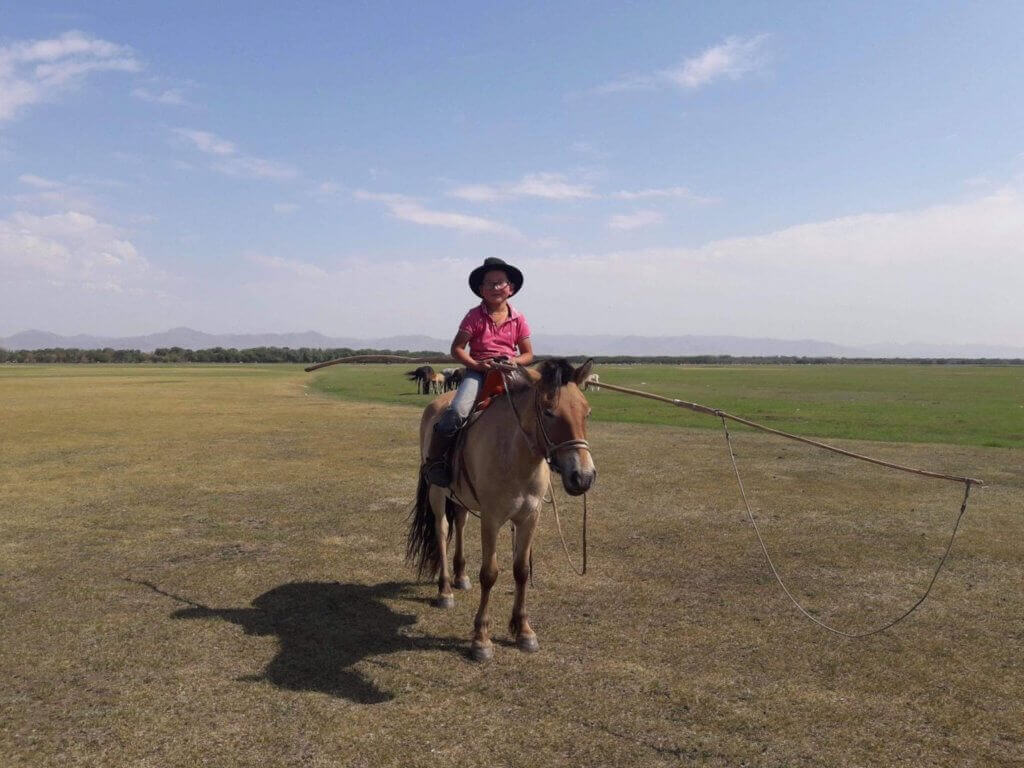 It is important to note that during the Mongol Derby competitors are invited not into generic stations or checkpoints, but into the actual homes of our Mongolian partners. They are as eager to meet the riders as the riders are to meet them. As we near race time, we'll be sharing more stories and insights into the life and culture on the steppe, while our riders will be brushing up on Mongolian culture so they can be exemplary guests in this hospitable land.